What would make 'the best' English Cut Flower?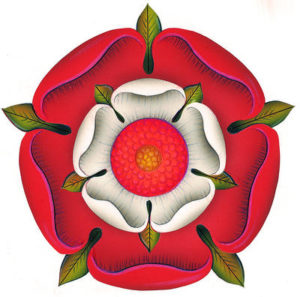 Corbett 'Buster' Skworski-Kinkle Jr sent us an email from the United States of America, which is a large English speaking nation directly south of Canadia. He wrote, "Dear Higgledy People's Front, Can you tell me and my wife, Mary-Lou 'Chocolate Chip' Skworski-Kinkle what you think is your fine country's most loved cut flower? Jesus be with you."
Well you got us thinking there my American cousins. How could one possibly judge which bloom to be the best English cut flower? Would it be on vibrancy of colour? Or extended vase life? Or a delightful scent? Shape or texture? Does the romantic rose win over the cheerful Zinnia or the traditional values of the lavender or sweet pea?
Despite it being a tricky question we will give you an answer just on the up-chance if we don't, you may get upset and decide to invade (and that would ruin Christmas). We struggled for a while on this and then thought we'd each of us here right now, Big Al, Oli and myself give you own own unique answer. May I point out at this point that Big Al is himself from Americaland though he left ten years ago so I suspect you may not recognise him…tall chap…likes cats…ring any bells?
The best English cut flowers as decided by The Higgledy Garden People's Front.
Oli didn't hesitate and plumped straight for the Rose. He's an old romantic at heart and indeed most of the Higgledy roses get given to the local lasses that pass the gates of the garden with whom he would like to get 'romantic' with. Some of the roses we produce here in the garden are so exceptional they could almost be considered 'weapon grade roses' and often Oli has to ask for the afternoon off.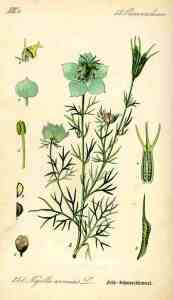 Big Al sat on the fence for a while, scratched his head, smoked his pipe, had a cup of tea, a bit of a lie down, a custard cream and then decided the best English Cut Flower was Nigella. That was something of a surprise, he really bowled me a googly ('Pitched me a curveball' in American) He said he liked the fact that because it didn't travel well, it wasn't grown in massive mono culture fields in Africa and then flown over here, so most of the blooms one sees are homegrown. Nice choice Al.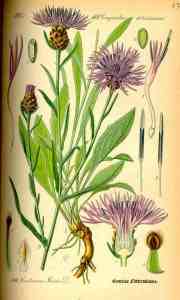 As for myself I opted for the humble cornflower. I just love those cheeky little chaps. Simple cottage style fellas that greet the eyes like an old friend. Also these are becoming increasingly rare as a wild flower in the UK and need a helping hand…and we all like the underdog here in Britain.
Well I hope this goes someway to answering your question chaps (Guys). We have sent the signed photo you requested but we couldn't do the poses you asked for because of complications and red tape within the customs laws.
May the Baby Jesus Force be with you too.
Ranners and his dawdling giraffe.