Why Perennials for cutting?
Often perennials are overlooked in the cutting garden because they often have a more limited blooming period than their annual cousins. However it is a mistake to do so as they are lower maintenance because they come back year after year but also because there is such a splendid range of colour, form and texture that can transform a simple water holding vessel into a brilliant work of art.
Yes indeed my friends…ignore these and you ignore life itself…leave them from your vase and a bereft vase it will be…perhaps a never forgiving vase…a vase lost forever embittered and torn. You have been warned.
Perennial plants you can easily grow for cutting.
A fine example may be Chinese Lanterns (Physalis alkekengi in Geek). What a wonderful little performer she is dancing her merry way into your arrangement. In China it is said to help guide the souls of the deceased and rather unfortunately in some parts of England it is known as the Bladder Cherry. China 1 England 0. Its really easy to grow and if seeds are left on the plant add a great deal of winter interest.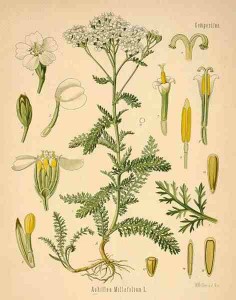 Yarrow is another great, easy to grow perennial. It seems to be one of those plants which is either loved or loathed, we love it…but then we love most things…exept gerbera…grrr…grrrr. Yarrow has great feathery foliage and wonderful flat flower heads which bloom much longer than most perennials. Ladybirds (Ladybugs to our American chums) love the Yarrow which help keep aphids in check and as such can be planted as a natural garden defense system. Deer and rabbits won't go near them so they will survive the most ungardened of gardens. They also dry well.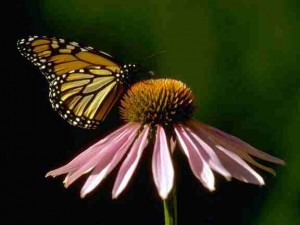 Echinacea is a plant we love at Higgledy for a plethora of reasons and we've written about it several times before. An abundance of flowers from midsummer through till the first frosts…great stuff. Again a fantastic plant for attracting butterflies into your garden. We think it goes really well with Yarrow in a vase and should last at least a week in the vase. Loads of new varieties and colours becoming available, but we like the purple vibe. Image credit, Wisdom of the Elders. (oli?)
These are just three to be thinking about, there are obviously a gazillion more and we will be talking about some if not all of them ( Thats a joke) in the future.
Gawd bless yer me lovelies!
Expanding Mandy x
Image credit. BlossomSwap