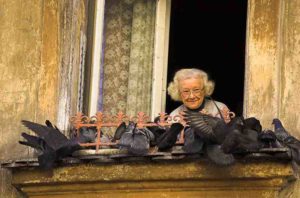 Quite frankly the British people are potty about their garden birds and so they should be. It has become almost a national sport to see how many bird feeders, fat balls, spa baths and twee little thatched bird tables we can squash into our gardens. Great stuff. The good people at Higgledy Garden are very much into attracting wildlife to their land and are looking forward to being able to utilise the help of their friends at the British Trust for Ornithology (BTO) when they begin the new season of growing flowers next year.
It's important to remember that supplementary feeding can't provide the feathery fiends with everything they need to get through a hard day of lounging about in the trees and it is crucial to manage your garden in such a way as to provide this natural food for them.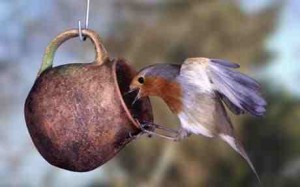 Bird feeding has become much more sophisticated of late, with 'target driven feeding programs' (TDFP) becoming the norm…actually I just made that bit up…but certainly we are using specific feeds and feeders to attract certain types of bird to our gardens.
The BTO have a download which explains all the different types of feed and feeders and their uses in your garden. Its ace…its free…and its here.
Why not buy a gardener you know some bird seed this Christmas, it could be the start of a beautiful thing…
Image Credit wikicommons (My Aunty Flipflop) & The Telegraph