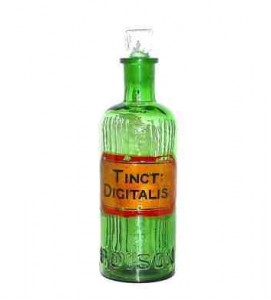 Common as you like but as deadly as a jumping hedgehog in an airship. Just an innocent little nibble on one of its leaves is enough to take a grown man from this world to the next and perhaps even beyond that….and yet also the source of a medicine that has saved millions.
Latin name Digitalis, meaning finger, Foxglove has other common names such as Witchesglove, Deadman's Bells, and Lion's Mouth
Foxglove folklore
It could be that the name 'Foxglove' came from Folksglove as it certainly was called previously. 'Folks' being the fairies who would shelter under its downward facing flowers. If disturbed the plant would shake out the happily relaxing fairies and they would be homeless. In this way the Kiddiewinks of the day learned to leave this lethal lovely alone.
'Foxglove' although could too have come from the story that foxes used the flowers as gloves to hide their paw prints when raiding rich mens chicken houses…humm…I wonder what sort of chap came up with that tale? The one enjoying the Coq Au Vin I presume.
How poisonous are Foxgloves?
The raw plant material is emetic which means if eaten in large amounts it will make you vomit and thereby expelling the dangerous chemicals that would otherwise kill you. There is a story of a young botanist who knowing this used just two leaves to kill himself with. He had a fatal heart attack 24 hours after ingesting the plant.
The plant contains cardiac glycosides which slow the heart which if unchecked will not provide enough oxygen to the brain and the the heart will go into arrest.
The Foxglove Murders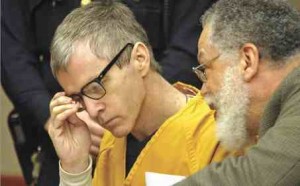 In 2006 Charles Cullen admitted to killing 29 people whilst working as a nurse. He used insulin and digoxen, the drug found in our friend the foxglove. He is now serving multiple life terms of imprisonment and will never be allowed to work in the prison garden.
Foxgloves in medicine
The Foxglove is a great example of a plant that is now commonly used in modern medicine that was previously used by herbalists and folklore doctors.
Its use is in regulating the human pulse and helps enhance cardiac contractility. It helps control weak heart beats and can cure patients suffering from heart failure. Good old foxgloves..hip hip!!!!!
Please visit the Higgledy Garden Shop for wonderful things.