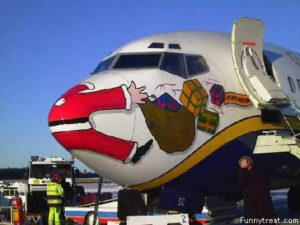 A big thank you to all the readers of  'The Higgledy Garden'. The last few months has been very productive for us and we are delighted to have such regular readership from all the corners of the globe. Clearly we are doing something you like and rest assured whatever it is I'm sure you'll see more of it.
In the new year we shall be taking on some more land and are really excited about being able to share with you through photos and stories just how that pans out. There will be lots of fun, frolics and plenty for us all to learn. We sincerely hope you'll stick with us through this adventure.
Most of our readership comes from our home in the UK and big shout to all you lot…hope you're keeping toasty. A special thankyou to all those of you clicking in from the United States, lots of you from California…(no doubt you're all beautiful, blonde beach babes)…and also a big Higgledy hello to a small but dedicated cluster of chaps and chapesses in the Philapines….merry Christmas to you…pleased to have you with us.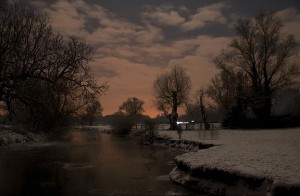 Thank you all so very much.
Peace and goodwill. May these be the worst of our days. ;)
Ranners x
Image Credit Keith Cassidy. Keith is one of our chums…this is a photo of the frozen River Cam which runs alongside the Higgledy Garden. It was taken on the night of the solstice. Click on the link to see more of his groovy stuff.