The government's environment minister Richard Benyon has put forward a proposal to ban the use of peat in domestic gardens by the end of 2020 and for commercial use by 2030. Higgledy Garden gives Richard their total support in this issue…and think a ban is well overdue.
What's wrong with using peat?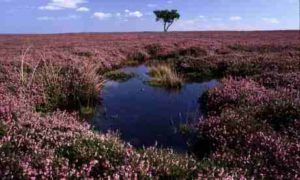 There is no doubt that peat is an excellent growing medium, full of nutrients and very forgiving if over or under watered.
However I believe the peat ban is a good idea because…
The peat fields have diminished by a staggering 94% since 1970.
Millions of tons of disturbed greenhouse gasses have been released since the destruction of these habitats.
When they are dried out before harvesting, they release around 400,000 tons of greenhouse gases every year – the equivalent of putting an extra 100,000 cars on the road.
Peat fields also act as massive flood defense systems for the nearby towns.
Its extraction causes massive devastation to Britain's lowland habitats and puts already endangered wildlife at further risk.
Who wants to keep using peat?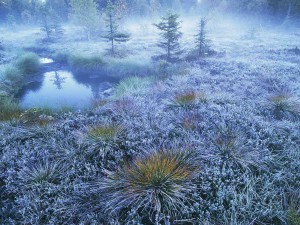 Generally 'old school' gardeners wish to keep using peat and don't want a peat ban. They haven't been able to accept that gardening may become a touch more difficult for them.
Kenneth Cox from Glendoick Gardens in Perthshire said "No other country in Europe is proposing a peat ban…its immoral and unfair"
I'm sure Kenneth is a very decent chap but quite frankly I get more common sense out of my glove compartment. "Immoral" indeed…sure Kenneth…let's just keep going to we completely  exhaust the peat bogs…that would be the correct moral path would it? Ridiculous!
What are the peat alternatives?
The consumer magazine 'Which?' announced last year that there were alternatives to peat that indeed outperformed  in their tests. …and before you (quite rightly) ask me, what do 'Which?' know about gardening, their findings have been backed up by the RHS. (Click on the link to see what they have to say about alternatives.)
Some peat alternatives are…
Composted bark. Usually from pine and a byproduct from the timber trade. Great for using in heavy clay to lighten it up. Can also be used as a weed suppressing mulch.
Wood fiber. Wood is treated with high pressure steam which separates into a very light substance that retains both water and nutrients.
Coir. Coir is made from coconut fiber and is a byproduct from industries in Sri lanka and India. Acts much like peat but tends to dry out on the surface and so accidental overwatering is common.
Green Waste compost from your local council.
Although there is generally an alternative to using peat for every gardening challenge, one has to remember that these alternatives won't feel and act in exactly the same way as peat and will take some getting used to.
We hope you either already have found peat alternatives for your garden or you consider using them in the future.
Please let us know how you get on.
For other posts on conservation, wildlife and ecology just clickerty click!
Image Credits from the Guardian newspaper.
Please click on the orange button at the top of the page for FREE Higgledy Garden updates.