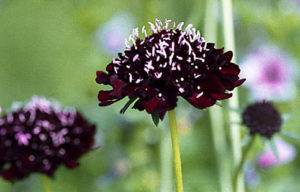 Scabiosa has got to be one of the favs of the Higgledy Garden, sex on a stick…well stem. The stems of this little cracker grow to 36inches, extending to double daisy like flowers in pinks, yellows and blues. It can blossom for up to six months…what a diamond.
How to propagate Scabiosa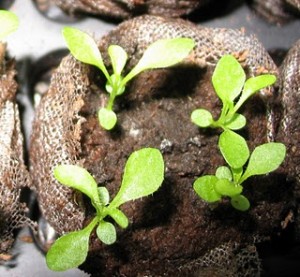 First of all select a bed that is free draining and receives a good chunk of sun. Although scabiosa can thrive in poor soils, I tend to dig in some compost before sowing. If nothing else this raises the bed somewhat and aids drainage.
Being hardy, you can sow in the autumn. This is preferable as you will get stronger plants with more flowers. We planted a bed in Autumn and will plant a bed next door to it in the spring and we'll show you the difference.
Plant the seeds between half an inch and an inch below the surface of your bed which will have been tilled to a fine tilth.
When planting in the spring, wait until the frosts have wobbled off. Alternatively you can plant them earlier under glass….just make sure you harden them off properly before subjecting them to that nasty, cruel world beyond the safety of the glass. Please note the lightest of frosts will kill any seedlings planted in the spring.
Growing Scabiosa on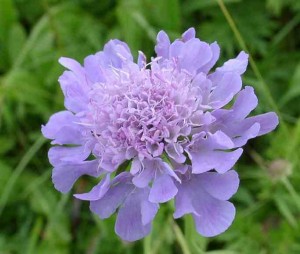 Space your seedlings out to about six inches. You may find that the taller varieties need staking. Certainly here in East Anglia we are a flat and exposed landscape and therefore we have to be a little carefull about losing our crops to the north wind.
Water in the morning and allow the soil to dry out completely between waterings.
Where can I find the best scabiosa seed?
You can find scaboisa in the Higgledy Garden shop of course!!! :)
Scabiosa make excellent cut flowers and they should last at least a week in the vase.
Why not pootle off and see the other 49 annual cut flowers we are growing for the good people of the United Kingdom…at 'Our Top 50 Annual Flowers'?
Let us know how you get on with growing scabiosa in your patch and what varieties you plant
Regards Benjamin
No doubt you'll be asking yourself…how can I be alerted for FREE when there are new Higgledy Garden posts of this quite extraordinary quality? …calm down…all you have to do is click on the orange RSS logo at the top of the page. Relax.