How To Help The Bees
By Amanda Williams www.buzzaboutbees.net @helpthebees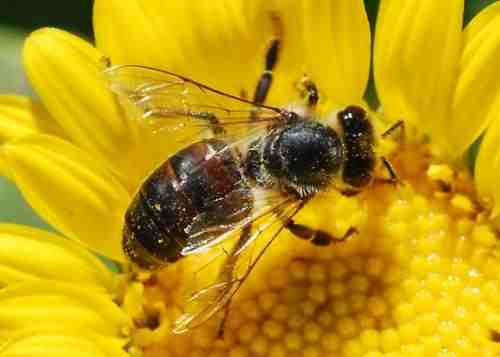 There is nothing I enjoy more than to sit out in the garden on a warm, sunny day, listening to the bees buzzing away as they busily forage among the flowers.  But as you are probably aware, some bee species, along with a number of other pollinators, are going through a very hard time, and this is something we all need to be concerned about.
The plight of the honey bee is well publicised, but the fact is, many of our wild bees are also in difficulty.
Take bumblebees for example, 3 are already extinct, and of the remaining 24 species, 2 are seriously in danger, 10 are in decline – including 6 which are now listed as UK BAP species.  It is widely assumed that honey bees are the most important pollinators.  Whilst they are commonly used for commercial crop pollination, do take into account that honey bees are largely limited in range by the presence of beekeepers.  There are few wild honey bee colonies left, and given that the upsurge in beekeeping is a fairly recent phenomenon, which species has and continues to do the majority of the pollinating in gardens and the countryside?  Usually, it will be wild bees, plus a myriad other pollinating insects from butterflies and moths and even beetles.  I campaign for all the bees – including honey bees, but there is a common misunderstanding that the only problem facing bees is the Varroa mite.  This is a problem affecting honey bees, and I'm afraid if we resolve the Varroa mite issue tomorrow, this will not mean that suddenly, all is well with native pollinators.
So what can we do to help?
Firstly, provide flowers for bees to forage throughout the year if you can – bumblebees especially, may emerge early, and forage late into the year.  Ivy, heathers, mahonia, pussy willow, crocuses, rosemary, blackthorn and daffodils are helpful from late autumn to early spring.  Choose single petal rather than highly cultivated, frilly  varieties, and go for a variety of flower and petal shapes (saucers, funnels etc).  Include wildflowers in your border if you can, and allow clover to flourish in your lawn.  There are a number of calendarized lists of plants on my website, www.buzzaboutbees.net.
Secondly, avoid pesticides – some, namely neonicotinoids, are of real concern as they are toxic for bees and other species, and they do not degrade easily.  This means they remain in the soil for years, so that residues can continue to be taken up by plants.  I recommend that as far as you can, go organic.  I'm talking about your shopping trolley too, not just your garden.  Why?   Because going organic sends a signal to retailers – it's a vote against neonicotinoid pesticides which are used widely in food production.  Better still, grow your own organic fruit & veg at home.
I purchase from organic suppliers of plants too, because many plants and bulbs originating from Holland are cultivated using these pesticides.  For that matter, these days if anyone buys me a potted plant or flowers from the supermarket, I'm afraid they go in the bin, not the compost as they used to.  Why?  Because I have an organic compost heap, and I want to keep it that way.
The decline in bee and pollinator numbers really is everyone's problem, so it's up to all of us to do our bit.  And it's not at all difficult!  We are the ones who reap the rewards in the end – who wants dull diets, dull gardens, dull countryside?  No-one.
Thanks to Amanda for sending us that…check out her site for more bee saving action. :)