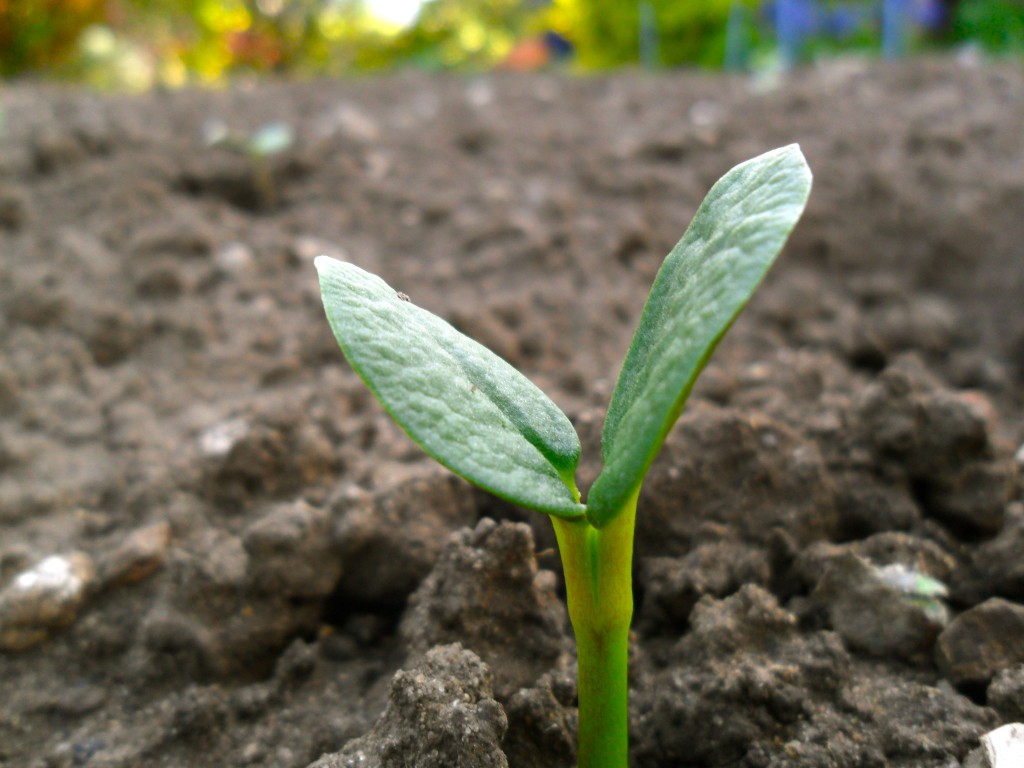 Ok…so Jan at JW Blooms might already have cornflowers flowering but she is based in Somerset upon Spain…but even in the chilly outpost of East Anglia we have spotted and photographed out first Lupin…shimmering out of the ground like a…a…er…headless, tiny green angel with only one leg. (Give me a break…I've been working hard and am too knackered for clever metaphors)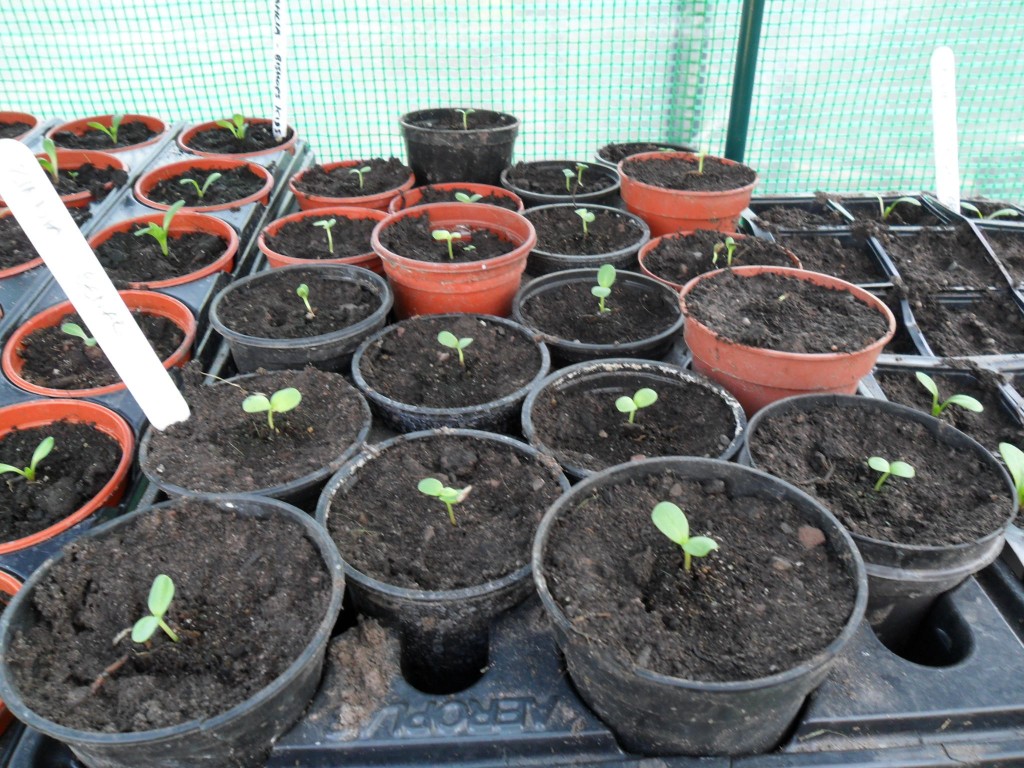 These Zinnias (Beneris?) were only planted four days ago and are flying off the blocks…top marks chaps…upwards and onwards.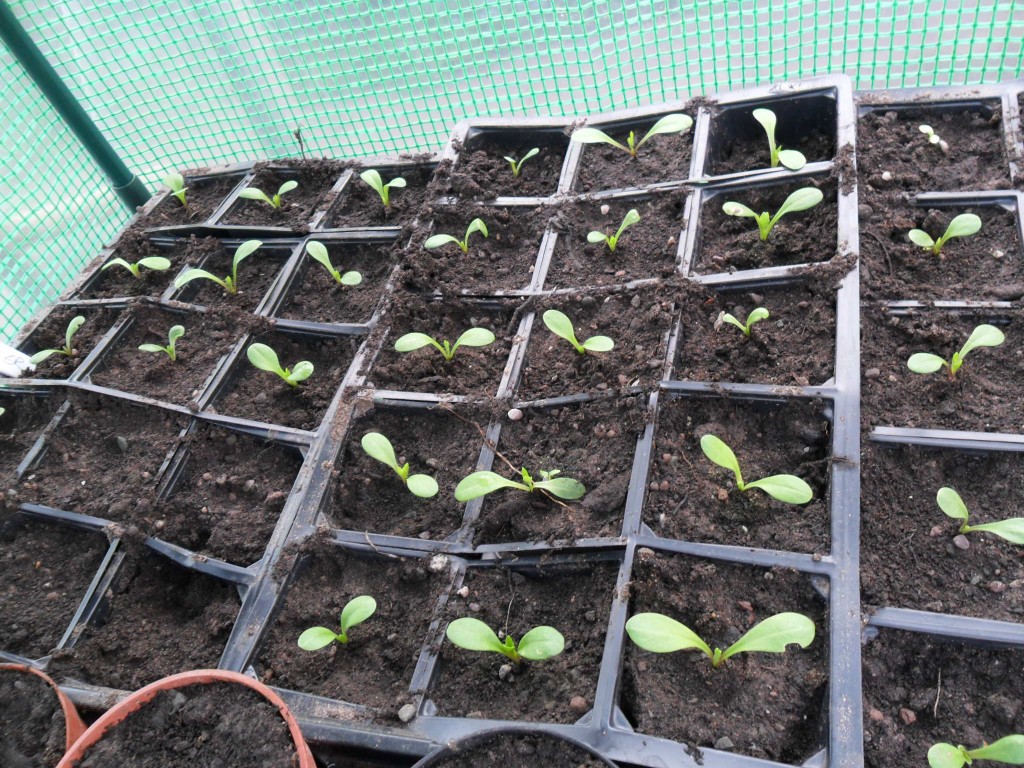 Dahlia…'Disco Dancers' continue to rock out for the free world and we will put them out in three weeks if it looks mild. Once in every five years Cambridge gets a frost in May…these little babies simply won't recover from any of that nonsense…so if it is looking tricky, we'll keep 'em in for a few more days.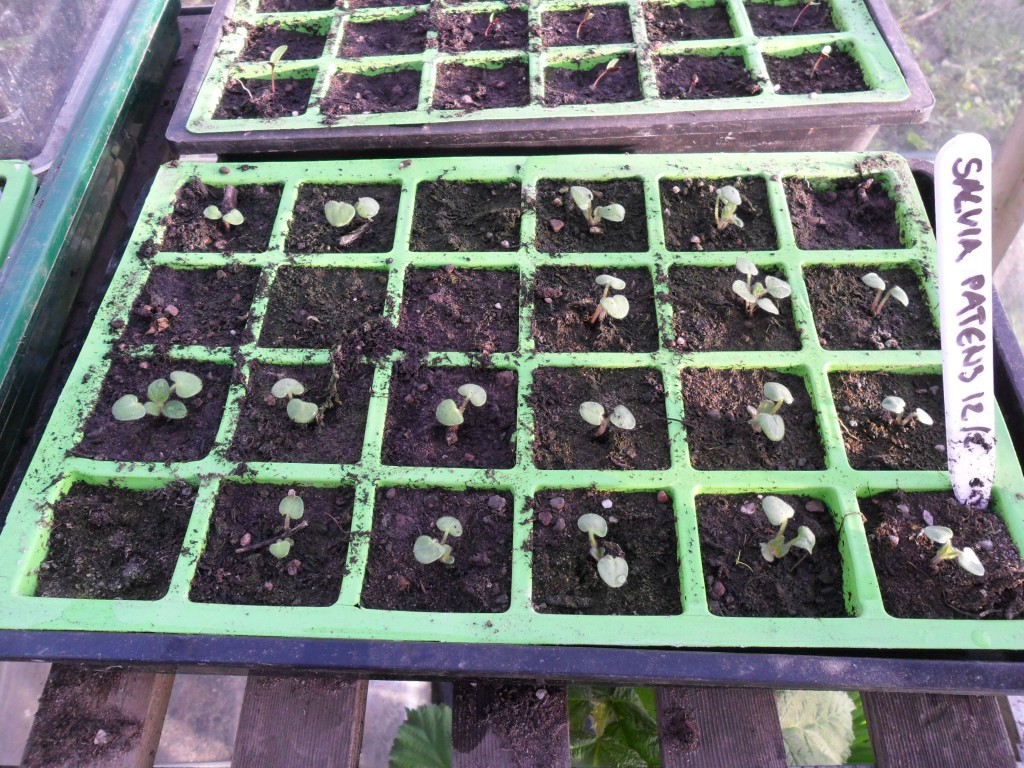 Last but not least…Salvia Patens…I planted these about seven weeks ago…maybe longer…I should have just waited…I love Salvia and these will get a special place in the Higgledy Garden. Behind them is Didiscus…Blue Lace Flower….another lovely flower…planted too early, but will be fine.
Right…bed time…I'm cream crackered.
Night all! zzzzzzzzzzzzzzzzzz