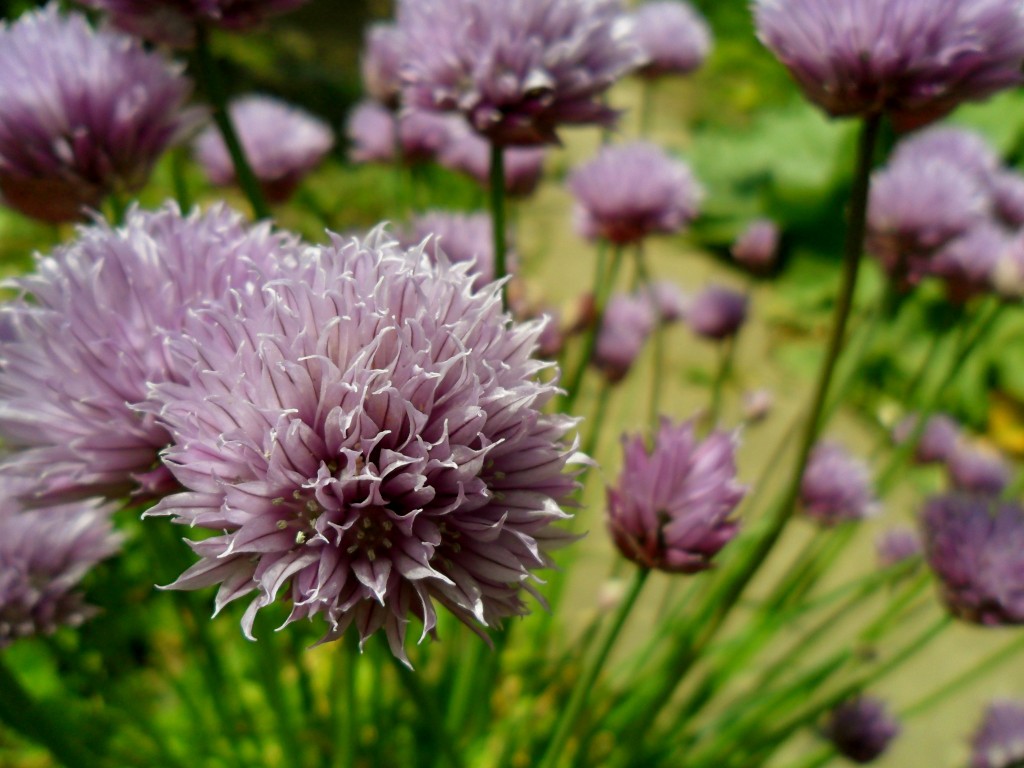 After losing hundreds of seedlings to a late spring frost, I decided to take my mind off the minor disaster and make something groovy.
The groovy thing I made was Chive Blossom Vinegar. It's really simple but somehow extremely satisfying.
First of all find yourself a clump of Chives and snip off the flowers. (You can leave some stalk on them if you like…I didn't this time)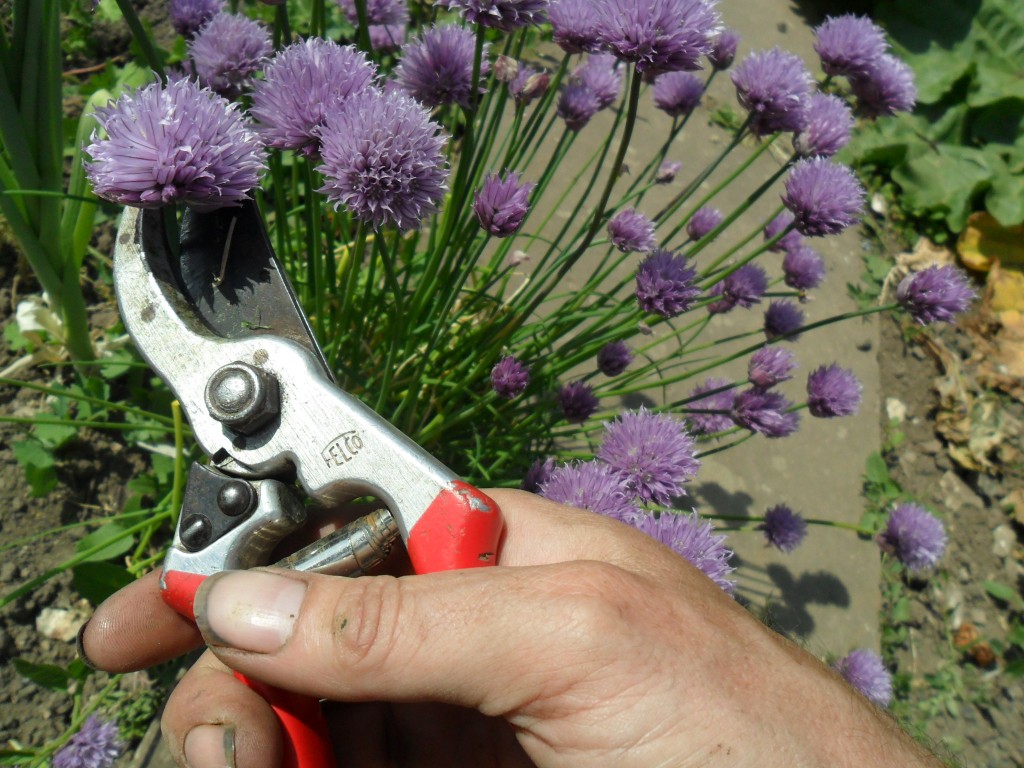 Wash the chives if you like…(I didn't) but make sure they have dried before you proceed. Then pop them into an airtight jar. I used a coffee jar with a plastic seal…don't use a metal lid…or you may get 'melt down' and things could turn nasty…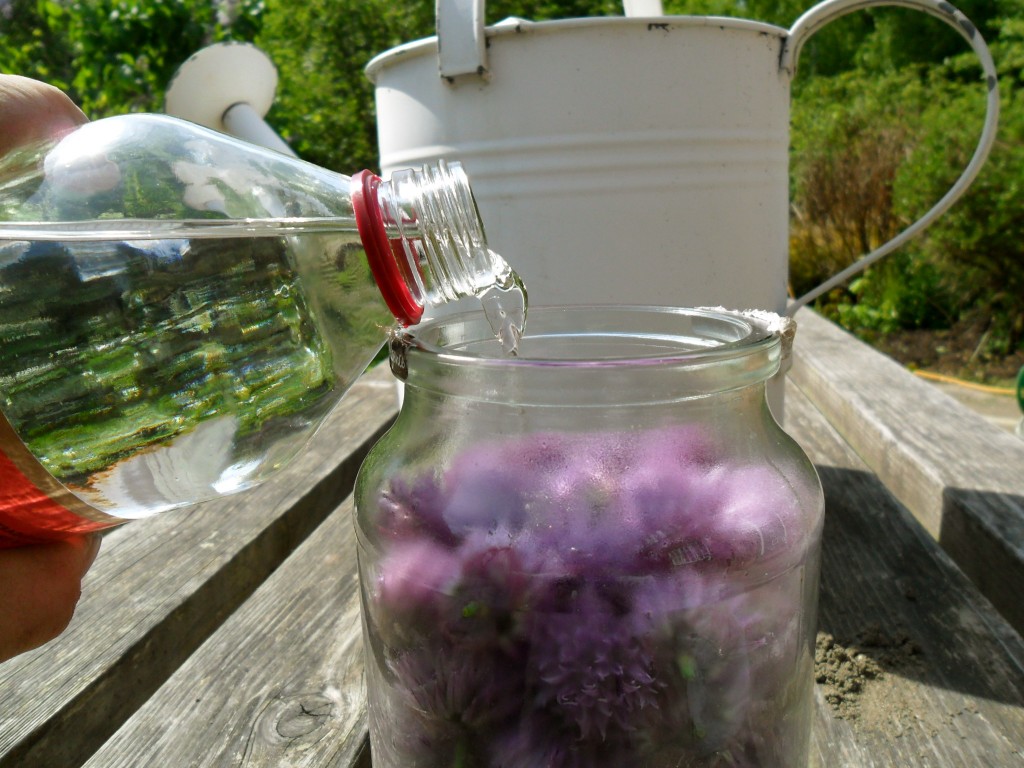 I used White Vinegar because I'm looking for a really clear pink vinegar to develop but you could use Apple Cyder Vinegar (Aspall do a good one)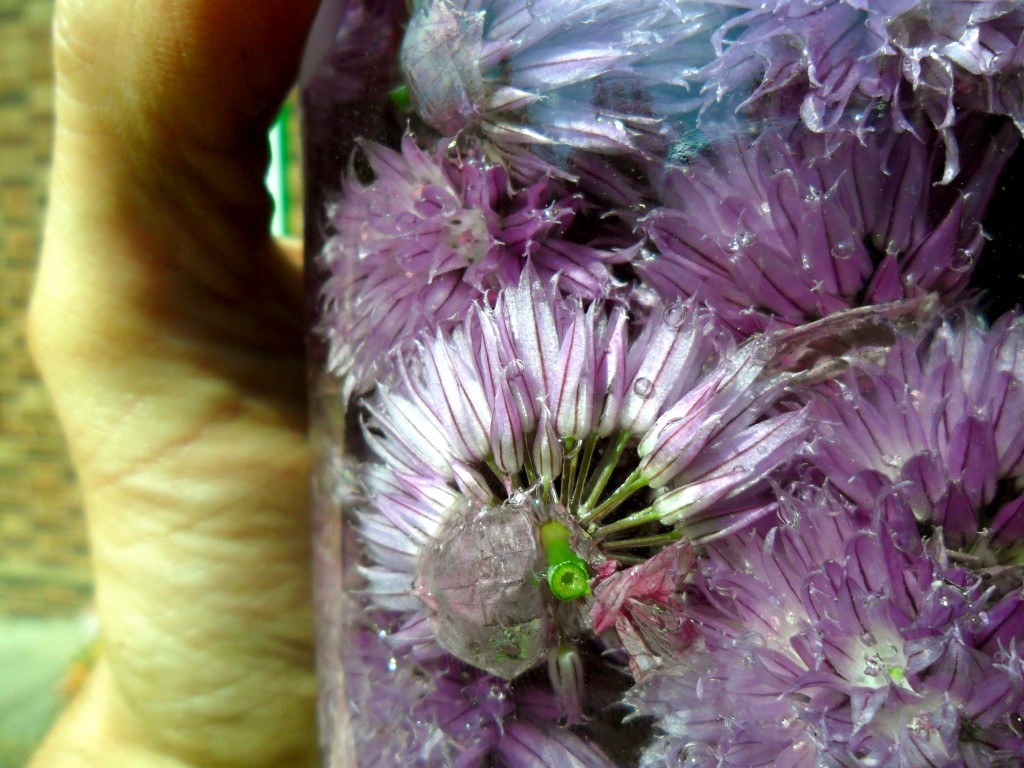 The colours are just amazing….and if you look at them carefully enough and for long enough you forget that frost ever existed.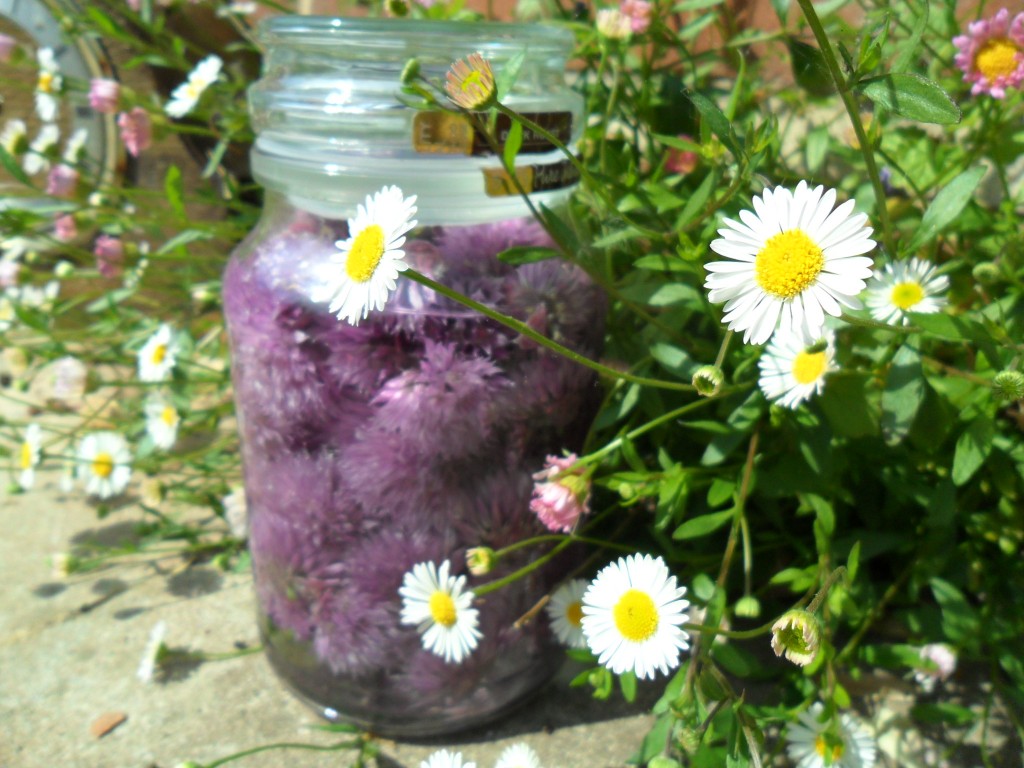 Then leave the jar in a dark place for two weeks. …Yes I know the above isn't a dark place but I presume you know what a dark place looks like…
The mixture should turn bright pink within the fortnight…then strain and add fresh Chive flowers if you wish to please the eye…
I shall update this post when the two weeks have elapsed…
So far the Chive flowers are my favorite edible flower…they taste ggrrrrrreat just on their own and have a wonderful crunch.
Kind regards
Ben
For other edible flower posts clickerty chip…