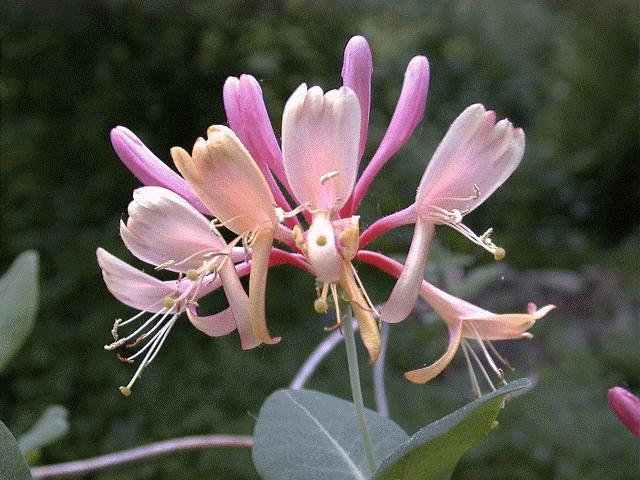 Is Honeysuckle an edible flower? The clue is in the name sweetcheeks…but eat the berries and you'll be on your way to an early grave. No one said this journey into floral catering was going to be easy. Yes…some flowers are out to get you.
'So Benji'…I hear you cry…'fountain of knowledge and king of all that he surveys…how can we use Honeysuckle in our reckless kitchen pursuits?'
…Well my friends…does not a feeling of everlasting peace and tranquil envelopmentation wash over you when I say the words…'Honeysuckle Sorbet'? Look…I'll say it again…'Honeysuckle Sorbet'…man or woman, I bet you would marry me right now….right here right now.
Lets not mess about…here's how we turn the not so humble Honeysuckle flower into a sorbet that will make your mouth fall off your face in joy.
It was my Aunty Gerty who handed me down the recipe…she said she learnt it from a friend she made whilst taking out a machine post in the Burma campaign of 1944. I suspect however it was from a 'Readers Digest'…or 'Wrinkly Monthly'.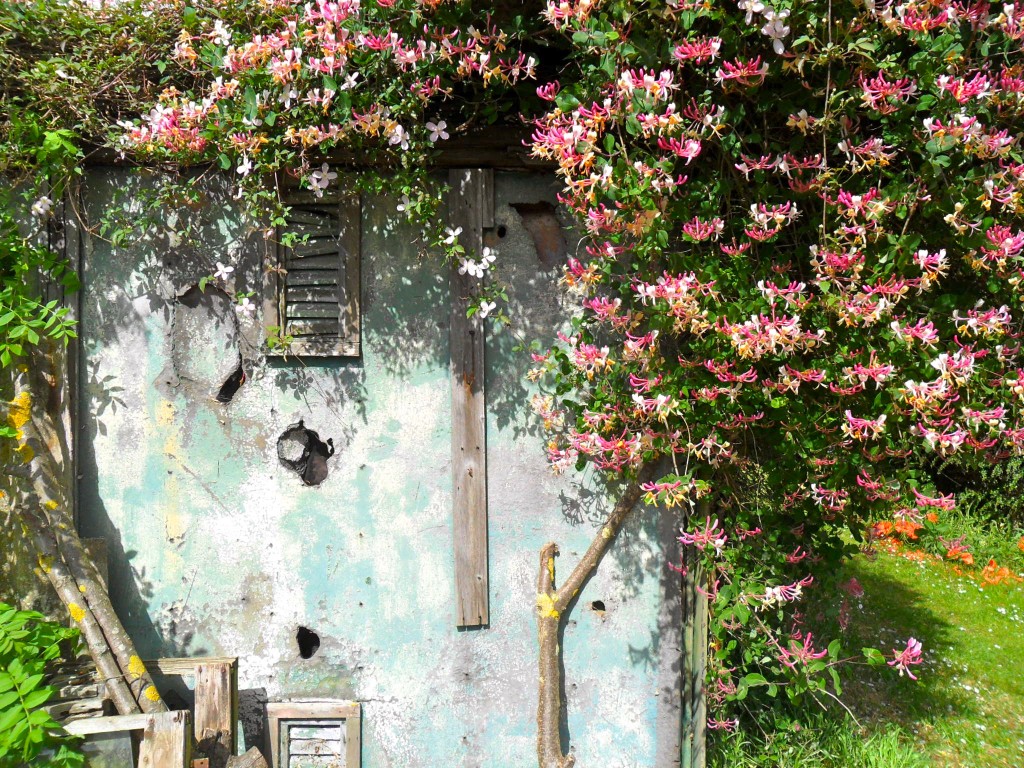 What you need to find…
3 cups of glorious tap water
2 cups of sugar
5 cups of Honeysuckle flowers, gently pressed in, without breaking them too much.
Lemon Juice
What you need to do with the things you've found:
Soak the flora in a glass bowl overnight…
Make a simple syrup using 2/3 of a cup of the glorious water and sugar. Warm it up till it thicken slightly and becomes pearly, silvery, gluey like stuff. (Jamie, eat yer heart out)
Remove from heat and add a few drops of the citrus juice to prevent the glue from recrystallising. Cool it down….
Strain the Honeysuckle flowers and add to the cooled syrup. Add a touch of cinnamon if you wish to enhance the flavour.
Bang the whole kit and Caboodle in the freezer for an hour…then smash it with a fork. Chuck it back in again for a couple of hours…smash it again…then blend it…in…well…a blender…freeze again, then serve.
…and everyone will love you.
An easier option is to dapple your favourite ice cream or sorbet with some flowers. Yes, 'dapple' it's all the rage in North London.
There are plenty of other ramblings and recipes about Edible Flowers in the Higgledy site, just click away…
Please feel free to browse in the Higgledy Garden Shop
Kind regards
Ben