Happy Solstice! The first of the Borage plants came into flower today. Another brilliant blue number and of course a major player in the edible flower garden.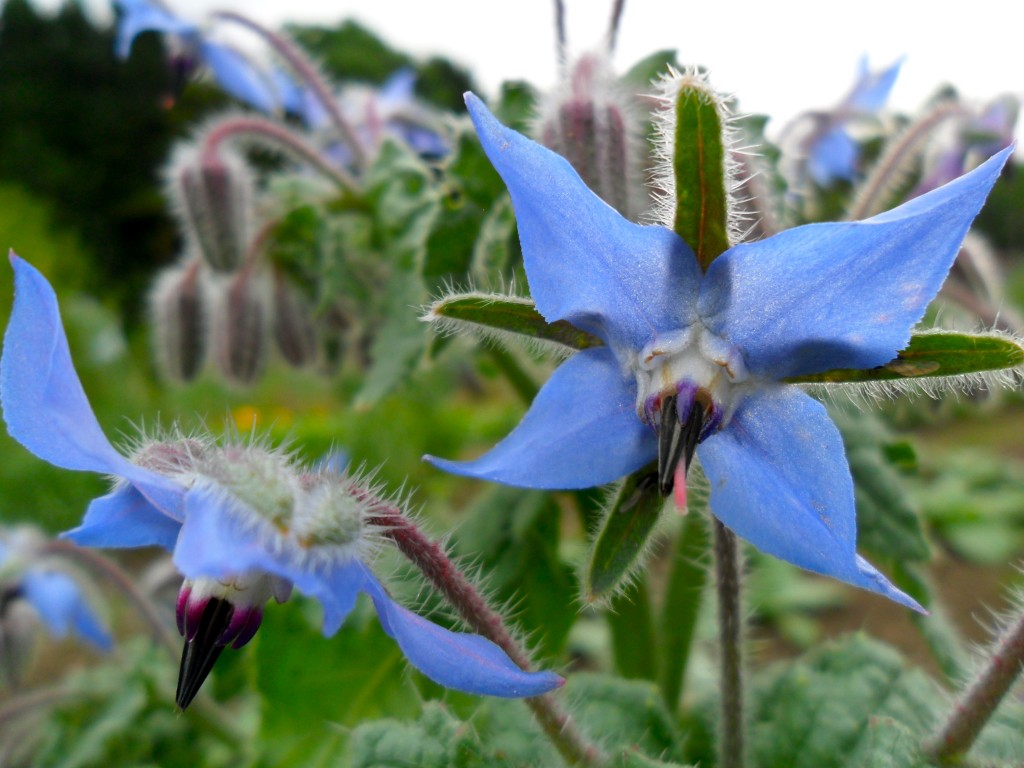 A strange looking plant all in all…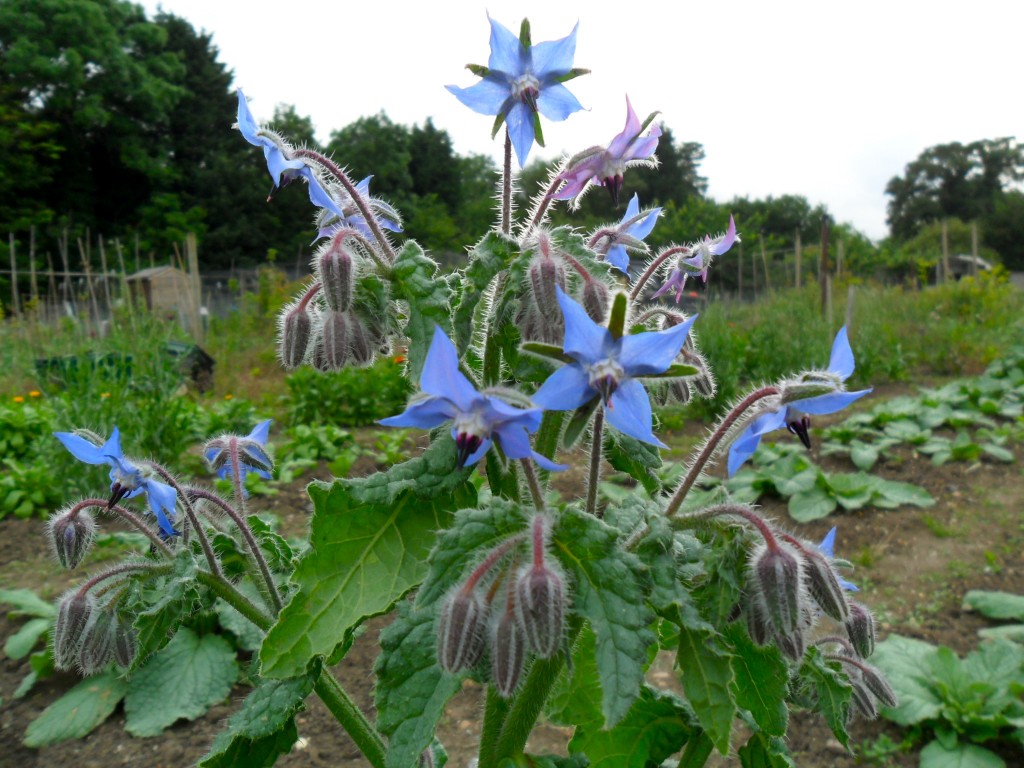 I won't waffle on about the virtues of this great plant as I have done so already…if you'd like to read this outstanding piece of literature then please click Edible Flowers, Borage and for other edible flower links then please click Edible Flower Links simples!
Regards
Ben