It has been a fortnight of running from pillar to post but all is well in the green pastures of the Higgledy Kingdom. Higgledy citizens go about their Higgledy business and all is well.
Despite still struggling with production after our fight with the drought, we are producing damm fine bunches of flowers…even if I say so myself….which I do….quite a lot…I'll probably say it again in a minute.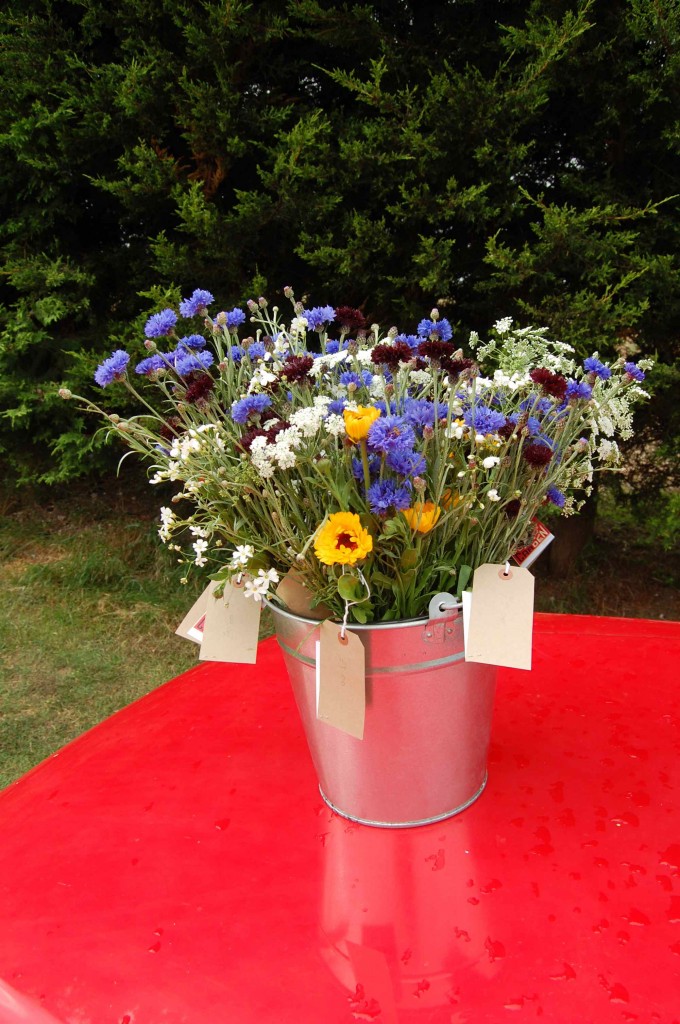 Naturally all the labels blew around the wrong way for the photo…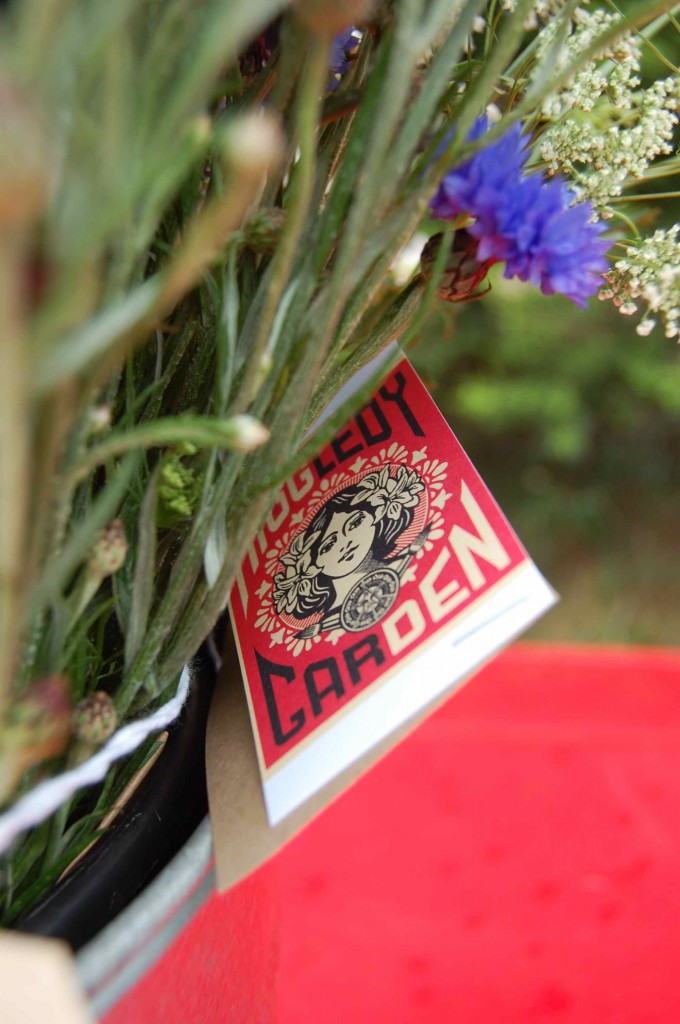 The flowers are selling like the proverbial Hot Cakes, with two out of my three retailers selling out of them. I can barely keep up. Happily the Cambridge punters seem delighted with the most simple blooms. Cornflowers and Calendula just fly off the shelf.
I can't tell you how happy this makes me after the tricky start to the season that we had.
We won't recover from the effects of the drought this year but next year we will be prepared.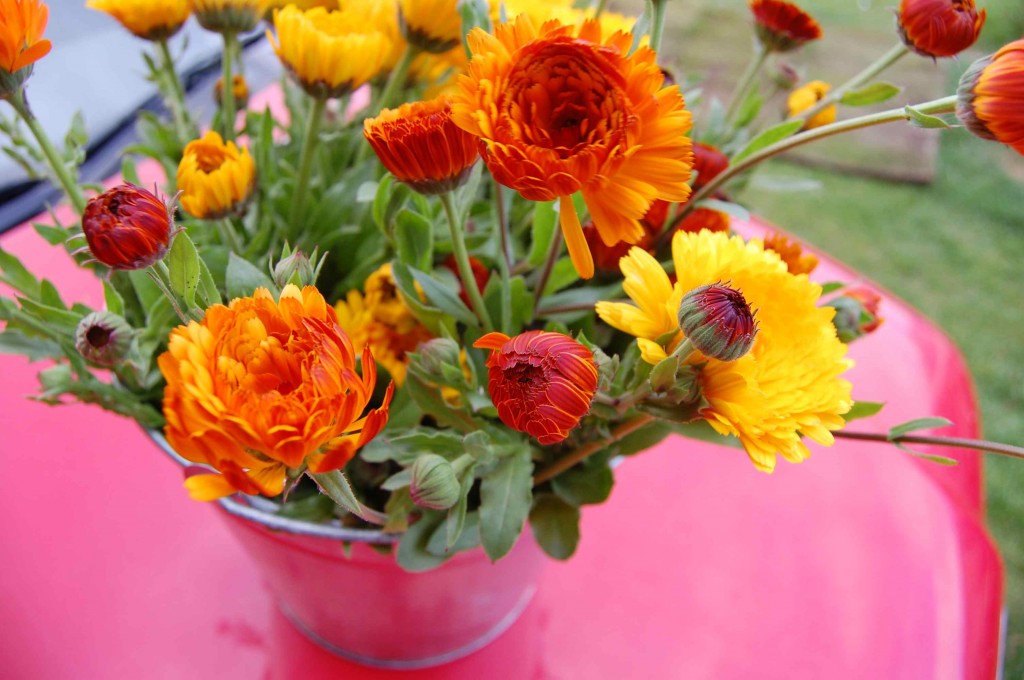 Calendula isn't very popular with cut flower growers so it seems…some say they don't like the way it smells. I love it…really really love it. The deep honey orange of Indian Prince is a winner…it just melts in the eye.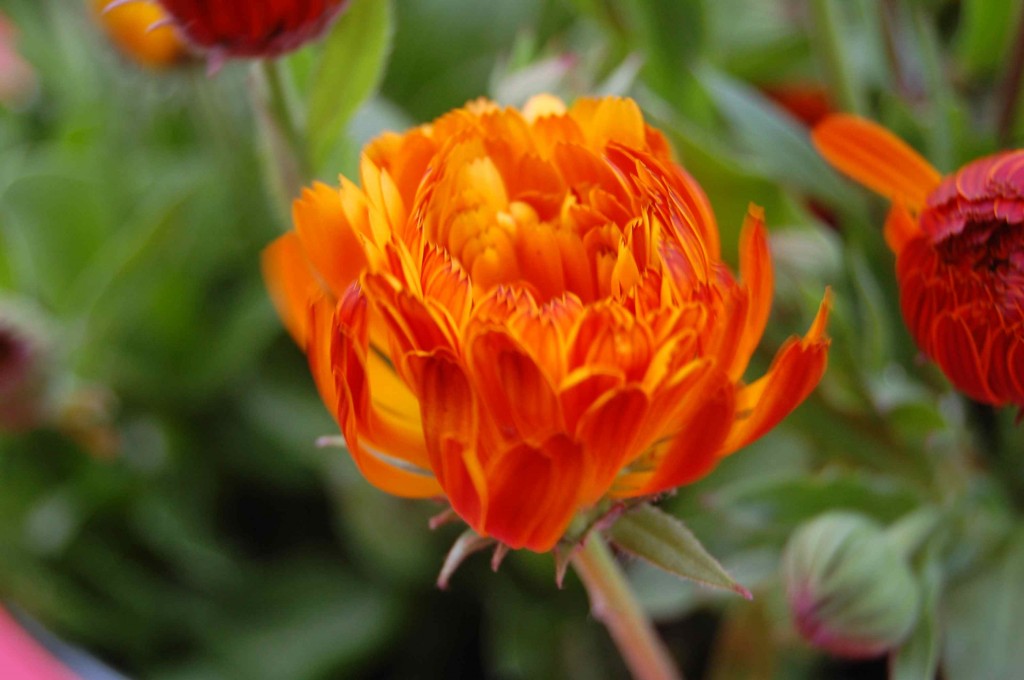 To my mind it looks like it has just come out of a furnace.
The Malope Vulvan looks pretty dandy too but is too short to flog to Jo Public…real shame…I'm giving loads away to ladies who lunch.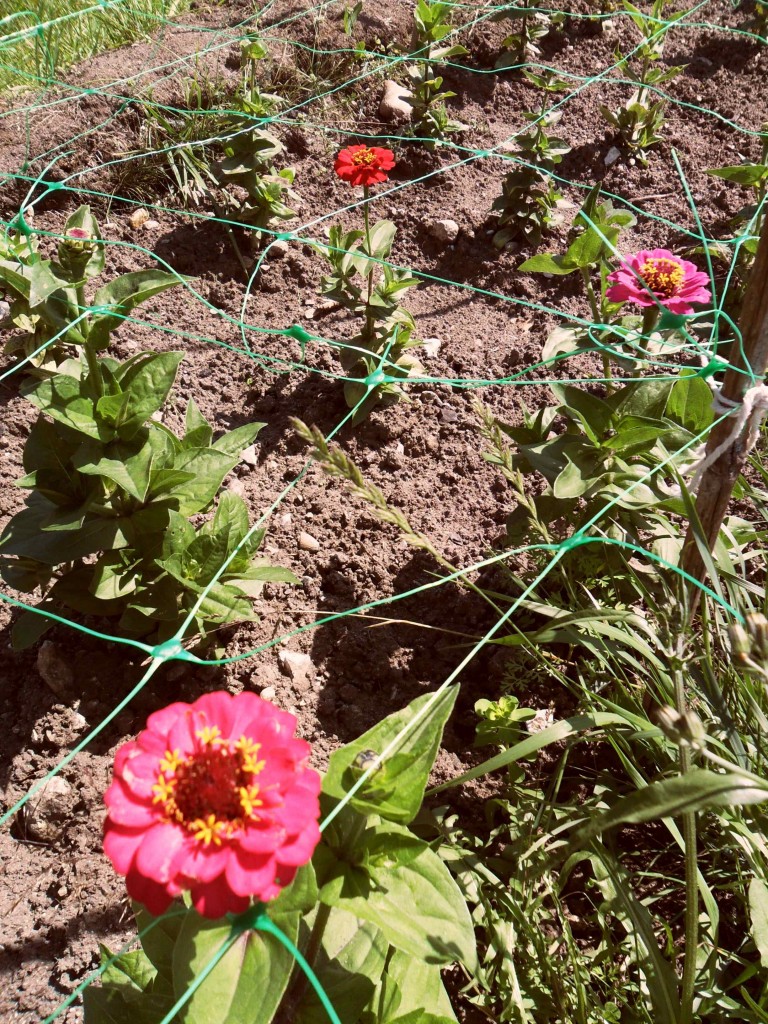 …and the Zinnias are on their way….I hope they get taller than these little shrimps….grrrrrrrrr!!!!!!
Cosmos still to come and some Mexican Sunflowers….oh yes my friends…it's all happening down here at the Higgledy Garden….you should pop down for a Sherry.
Regards
Benjamin