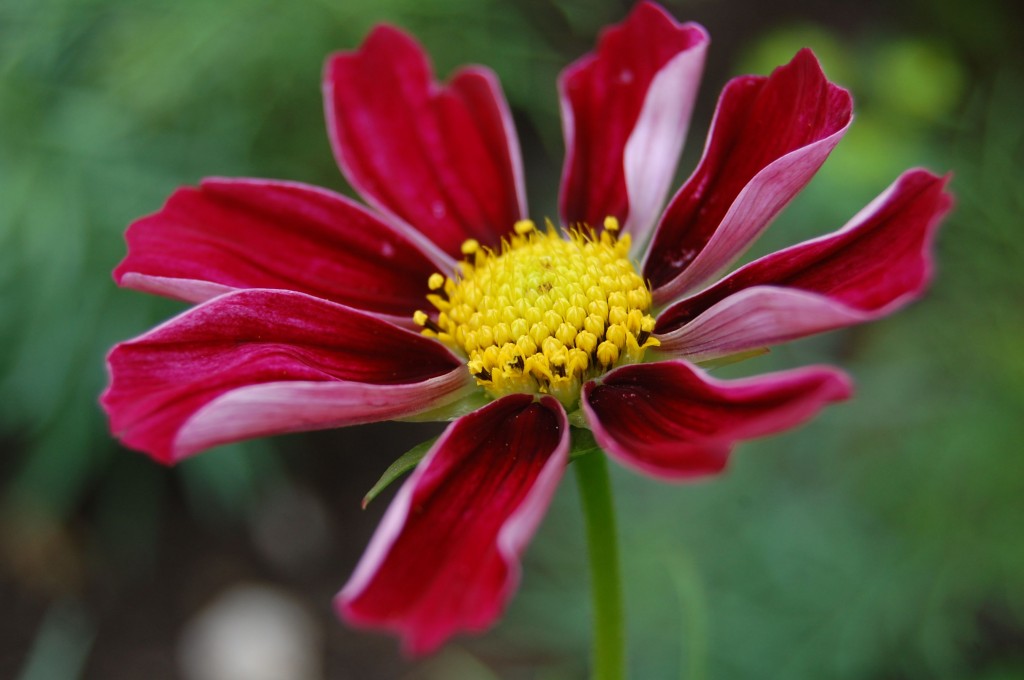 Well it's that time of year again and the cosmos flowers come out in all their grooviness and herald the beginning of the end of summer.
The chap above is a variety called 'Tapestry', wonderful deep rich purples which fade to soft salmony pinks. All very pretty but somewhat too short for the vase in my opinion. Great in borders however.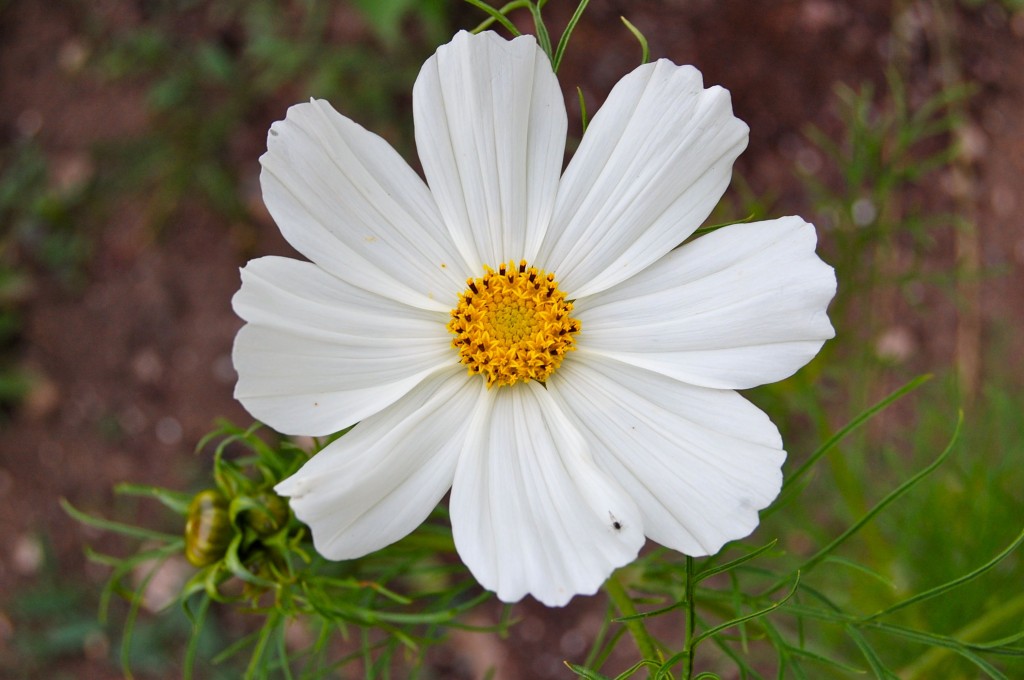 Much taller and more sexy is Cosmos 'Purity'. A real winner. A love  these on their own but they go with just about anything. Mine have grown to about five foot this year and are flowering like it's going out of fashion.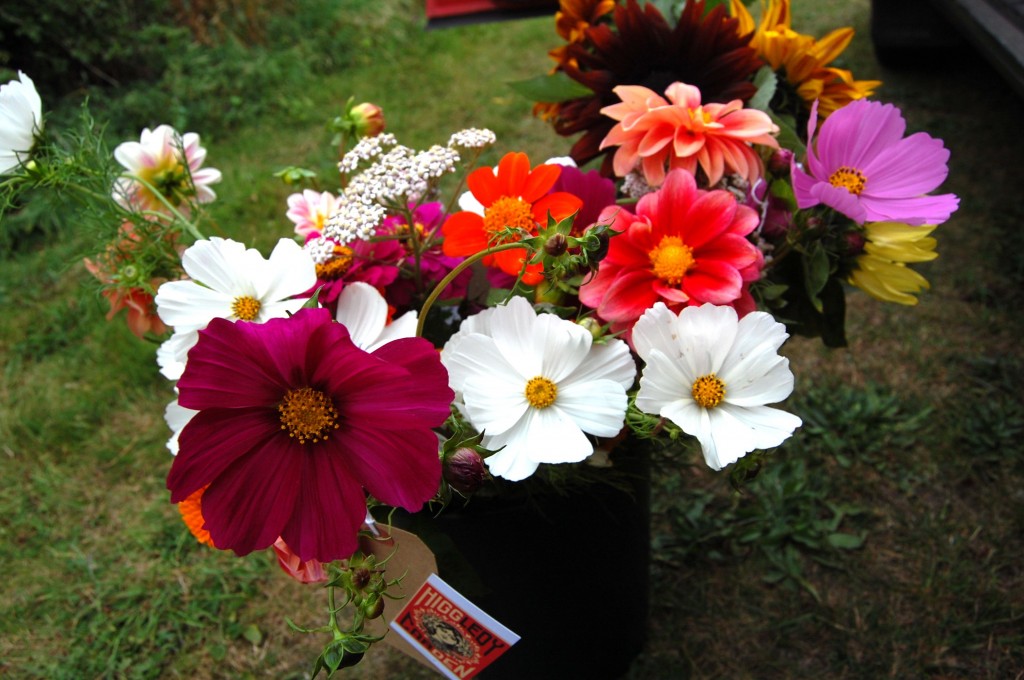 At the front left above we have Cosmos Dazzler a super splendid carmine pink, Though sown at the same time as my Purity, they took a week longer to start flowering. As you can see the two work well together.
I have some Suplphures bright lights too but they are in one of the gardens I haven't visited for a few days….I expect them to be in flower and will find out tomorrow.
I am cream crackered and am off to bed….s'later gaiter….in a while crocodile…zzzzz
PS If you would like cosmos seeds then Sarah sells them on her site…just click on the link below.