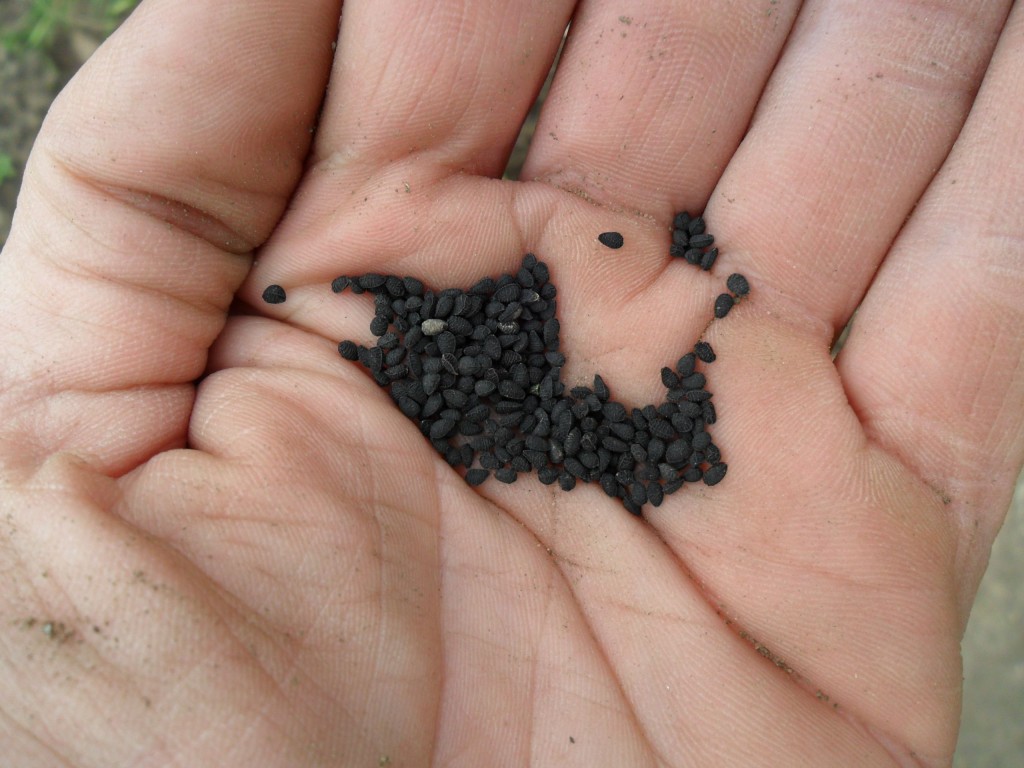 Hardy annuals are flowers which are sown, flower and die within one year and can withstand frost as opposed to half hardy annuals. Some of them are super robust and can be sown straight into the ground in Autumn and will soldier through the winter without protection. Others may need some horticultural fleece to get them through the coldest and frostiest (real word?) of the short winter days.
Why sow hardy annuals in Autumn?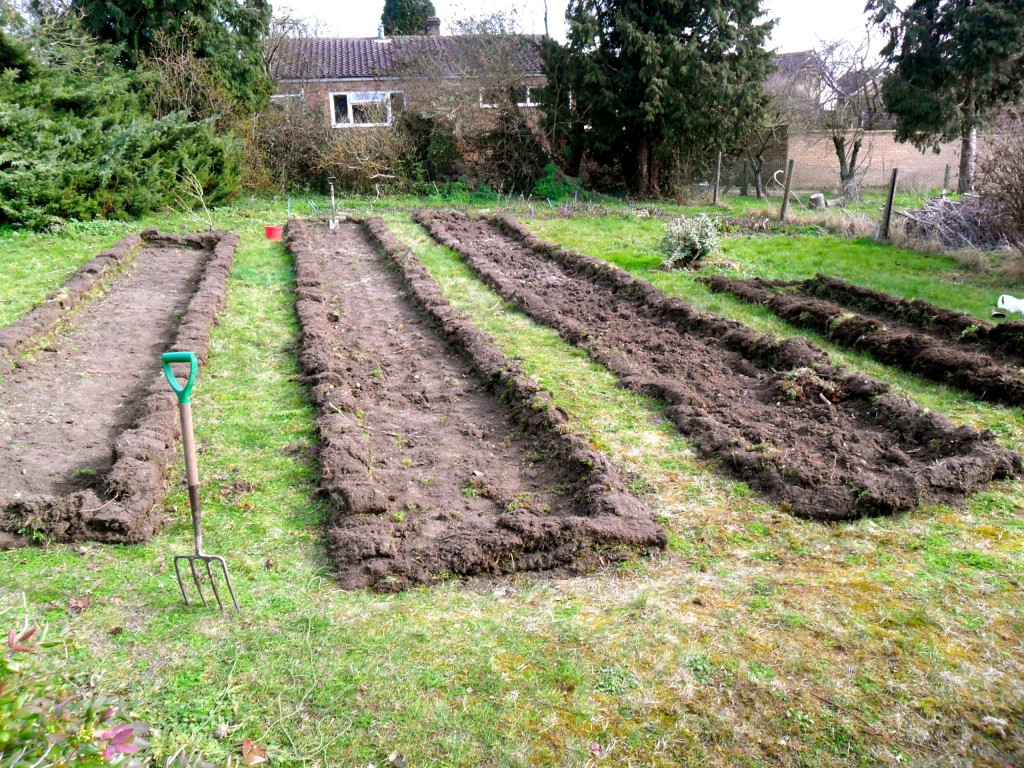 The main benefit of sowing your hardy annuals in Autumn is that you will get a stronger and more abundant plant. It will also flower several weeks earlier than its spring sown chums. Although you may not see much growth above the ground, underneath it is forming a large root structure which will allow it a massive headstart come the warmer weather.
When should I sow my hardy annuals?
I favour September when the ground is still warm. (We are based in Cambridge, UK) If you sow too late your plants won't become established enough to survive the cold weather. I also sow a huge amount in the spring from March.
How should I prepare my soil for hardy annuals?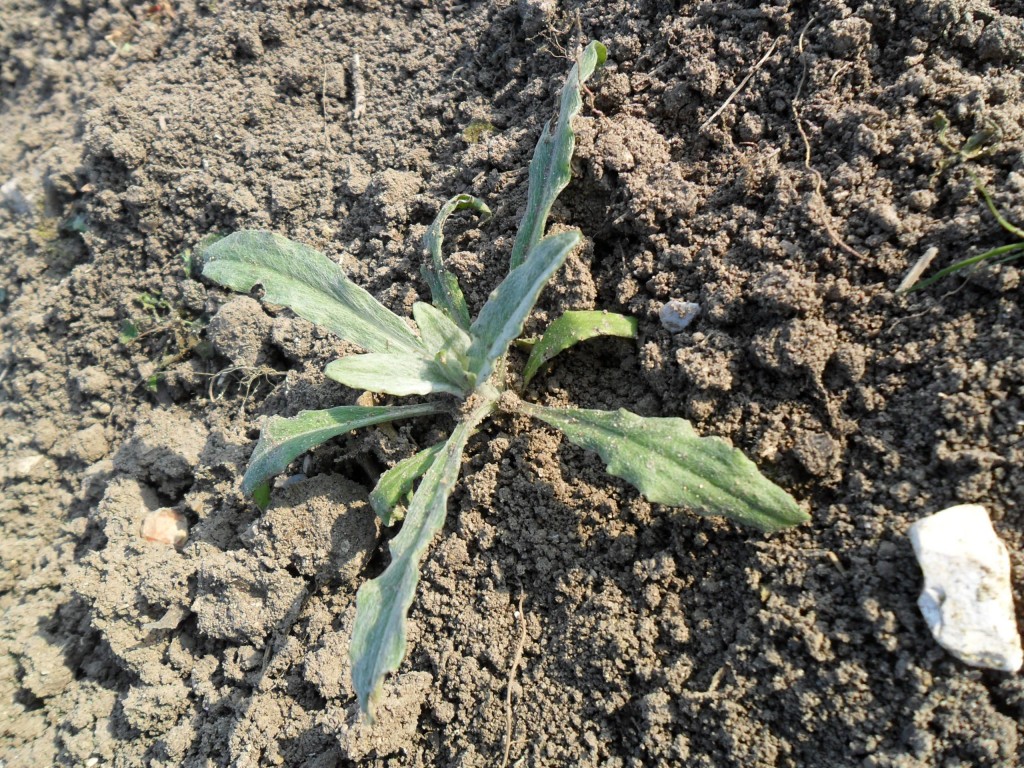 Make things as easy as you can for your seeds. Like most of us they want an easy life. Get your soil to a fine consistency with no bits bigger than a dice if you can. These heroic seeds need to be pushing down through organic matter so best if it isn't as hard as Kryptonite. Also well tilled soil will have better drainage and the seeds are less likely to drown or rot.
If the ground is heavy clay then add some barrows of compost and dig in well, it won't take as long as you think and the results will be well worth the effort.
How do I sow hardy annuals?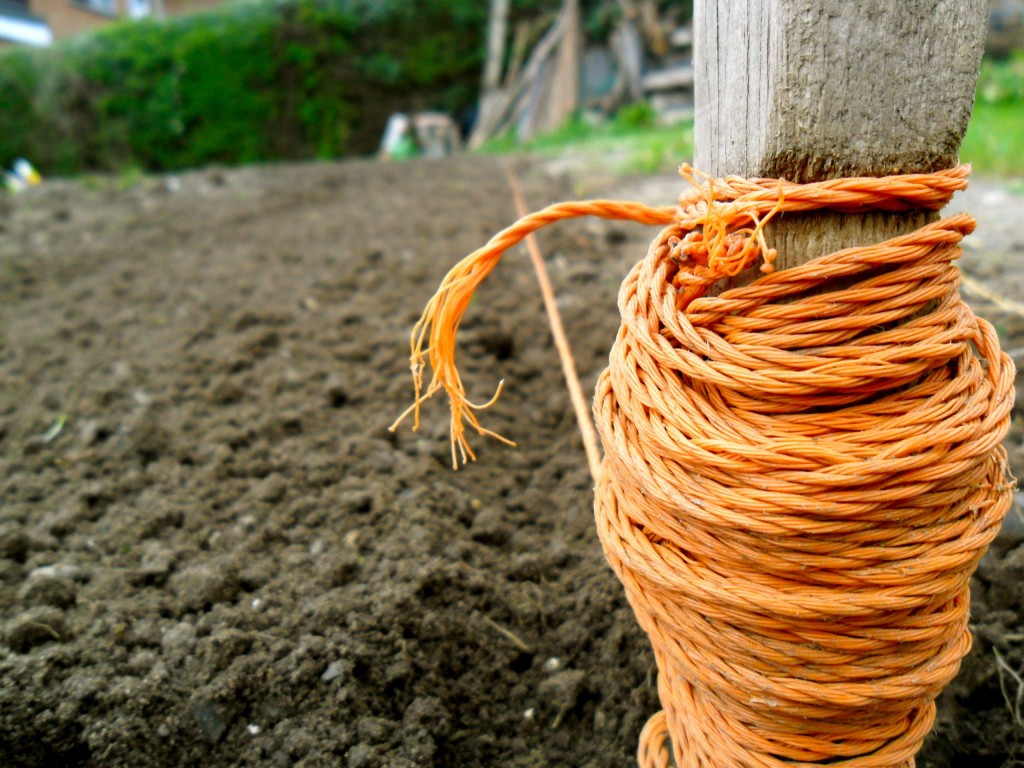 For the vast majority of hardy annual seeds I sow them at spacings of about 5cm and about 1 cm deep, but CHECK the seed packet as some seeds need light to germinate) I score a line in my well prepared bed with the handle end of my rake, pop in the seed as close as I can to my 5cm target and gently rake over. Gently water the row BEFORE you sow the seed, this prevents the seed from being washed away if you decided to water after sowing.
Take your time over sowing, it may be a little tedious but care now will save you time later and increase your yield of fine flowers.
I mark my rows with some sand. The sand won't affect the germination of the seed and allows me to see which bits I can hoe without worrying that I'll destroy all that I've worked for and also makes your neighbours think you know what you're doing.
Do I need to thin out my hardy annual seedlings?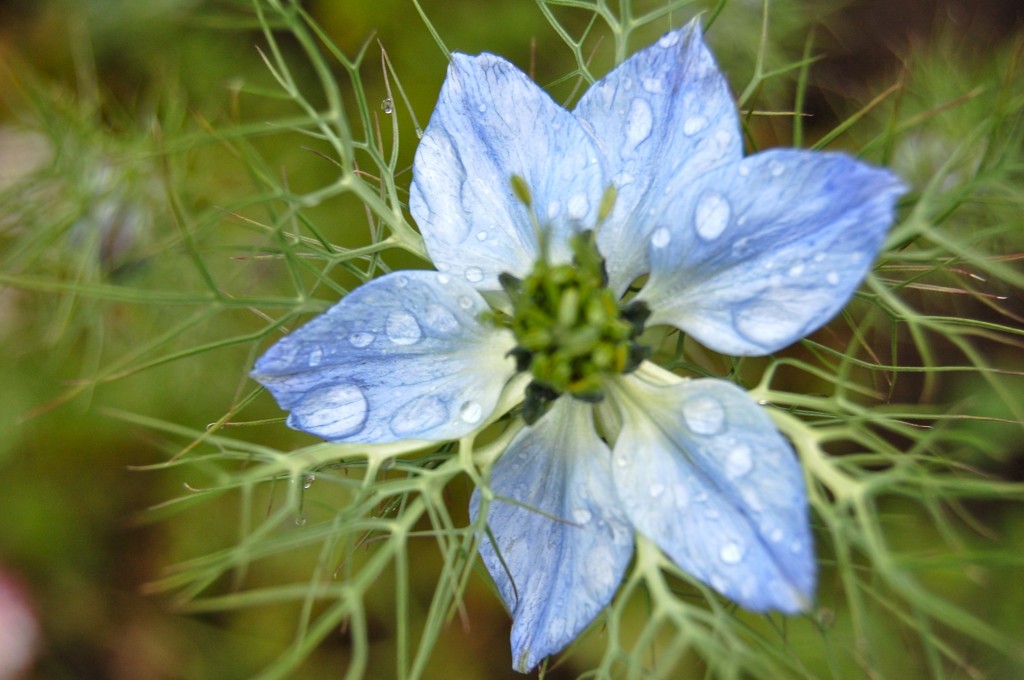 Indeed you do my horticultural friend. It will feel really wasteful but I'm afraid you just have to harden up and deal with the pain. Check the packet for spacing distances. I normally thin everything (almost) to about 25cm. I like my plants to offer each other a little support but not out compete one another.
If you have a second thinning session in Spring the plants will be strong enough to be moved elsewhere in your plot.
Do my hardy annuals need staking?
My flower field is reasonably sheltered but I still use some support. I take some pea netting and put a layer of it at about 50cm off the ground. My beds are a meter wide and the pea netting comes two meters wide…so I cut it to a one meter wide strip and all is well with the world. Some find it necessary to have another layer higher up, I haven't found this necessary on my plot.
How do I look after my hardy annual seedlings?
The ground MUST be kept moist. If it doesn't rain on the little Muchkins then you must water twice a week or they shall perish and you will never forgive yourself and your life will be blighted by guilt and despair. (Nice to avoid that if you can.)
Keep them free of weeds. Weeds are thieves, stealing light, minerals and water. Get them gone. If you leave spaces between the hoes you can run a hoe through them and make life much easier on yourself. Don't wait for these weedy criminals to get established, get them whilst they are young. Show no mercy, you mustn't let chaos prevail.
I use a 5cm layer of mulch on my beds, it saves you eons of time weeding and helps keep the moisture in.
Can I sow my hardy annuals in Spring?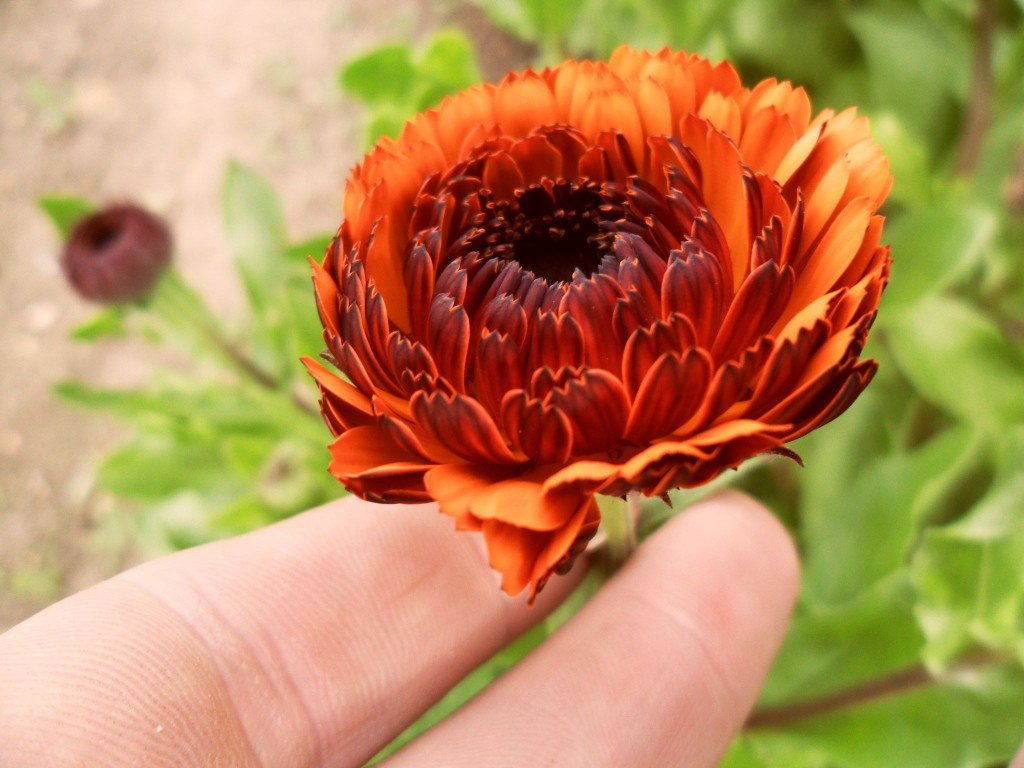 Yes you can. You will get smaller plants however. They will be later to flower, which of course can be a great advantage and they will in theory last longer into the season. I tend to sow some in Autumn and some in Spring.
If all goes well your Autumn sown seed will be in flower in Mid May.
What types of hardy annuals will survive a cold winter?
Ones that always seem to survive for me are….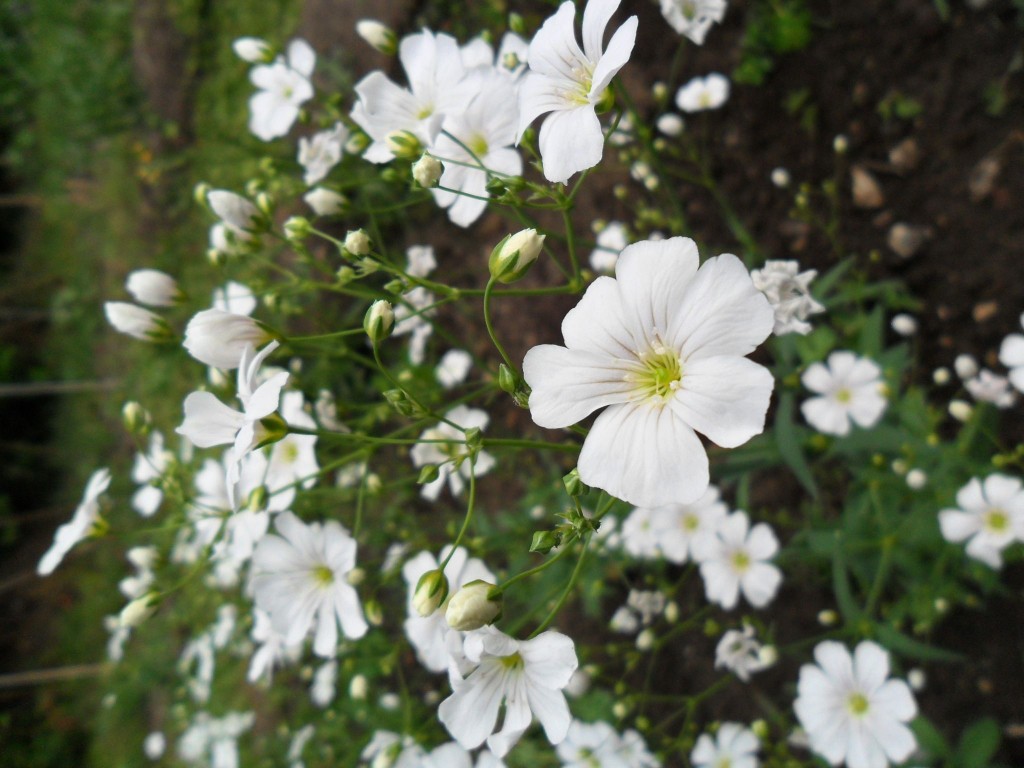 *Cornflowers (These seem to be mega tough…drought…cold…no problem)
*Nigella. (Love in a mist)
Which hardy annuals would require some protection from the cold?
*Salvia Veridis
Have fun planting your hardy annuals. They are well worth the effort and are stalwart chaps to have growing in your garden and should bring you lots of pleasure.
Happy Sowing!
Ben