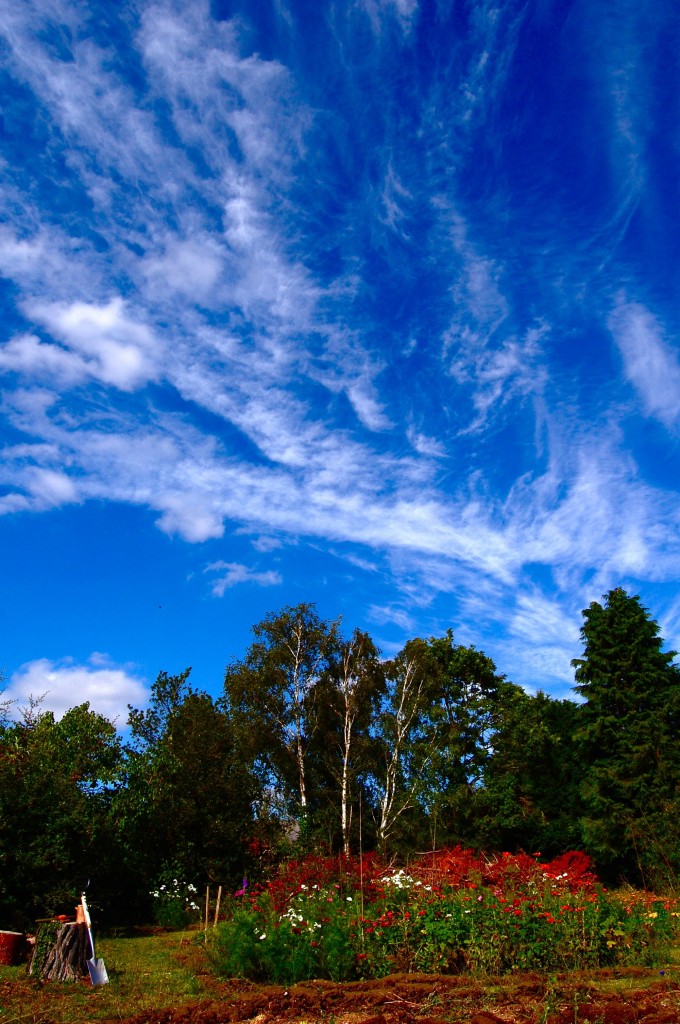 Our first year of growing sustainable flowers has on the whole been brilliant. We sold nearly everything we could grow, but we didn't grow nearly enough to pay the bills.
We have learned from all our mistakes of this year and have already taken steps to ensure that next years crops will be more bountiful and more saleable.
When available our flowers sold well at the wonderful Arjuna wholefoods shop in Mill road, Cambridge. Arjuna is a Cambridge institution and a fantastic example of how a cooperative  can be successful and we are delighted that they took a chance with our flowers.
It is important that if they are happy for us to continue supplying flowers next season, that we have a more regular supply and a longer season.
So how are we going to do this?
*Fistly and most importantly, we want a dedicated plot for Arjuna. A plot big enough to more than cover their expected requirements of flowers next year.
*Plant up 2/3rds of that plot in the Autumn with hardy annuals. This way we can grow plants with strong roots that can take the stress of having a spring drought should one occur again. (predicted global warming trend)
*Grow tall varieties. Many of the flowers we grew last year were simply too short, pretty but just didn't sell.
*Sow some late crops to see us through till the end of October. Sunflowers and Dahlias to name a couple.
The plot we have acquired is about 400 square meters, south facing and free draining. Bingo.
The other great advantage of the Arjuna garden is that customers of Arjuna can visit the Higgledy site and click on the Arjuna Garden link and be shown what is currently and what will shortly be available. They can also see HOW we grow and the great care that is taken with our plants and environment.
With this plan in action we hope the fabulous folk of Arjuna will continue to stock Higgledy flowers and all will be well with the world. :)
Regards
Benjamin