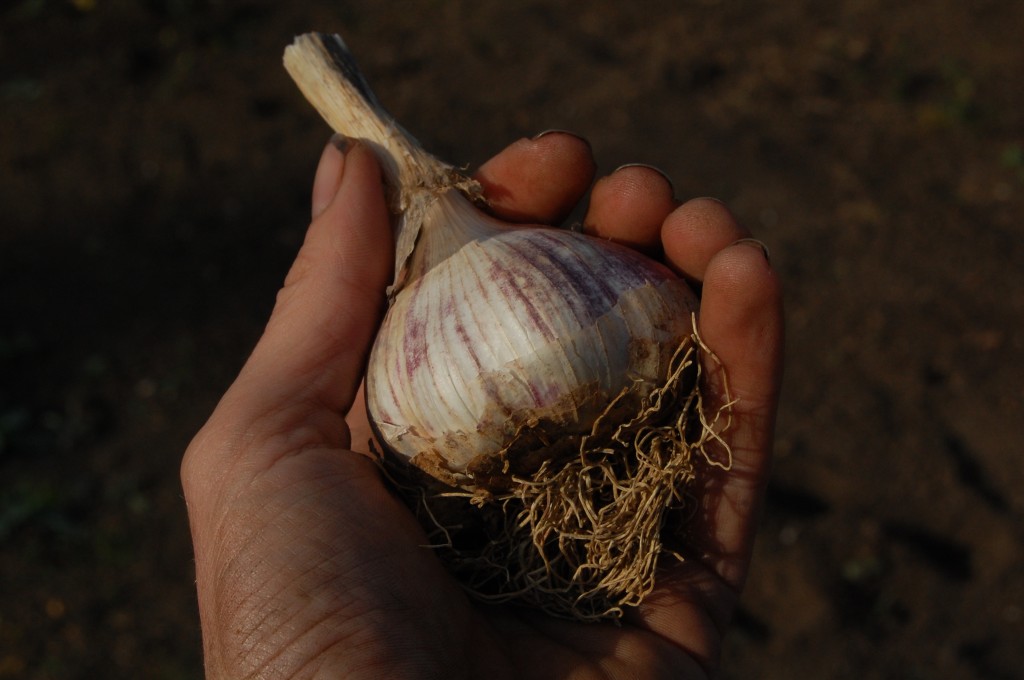 Now before you ask why I am writing a post on 'How To Grow Garlic' when I'm a flower grower, allow me to explain…. Firstly they have fab flowers and secondly I grow a small amount of veg and I thought you wouldn't be too angered if I started a category for veg growing for those interested.
…So with your permission, 'How to grow garlic'. Growing garlic is easy peasy lemon squeesy but you MUST source the right type of garlic to grow for the UK. Don't pop down to Tescrose or Sainsda and expect to be able to grow their veg counter garlic. Their garlic will have come from Spain (Cheaper to buy) and won't stand our cold winters.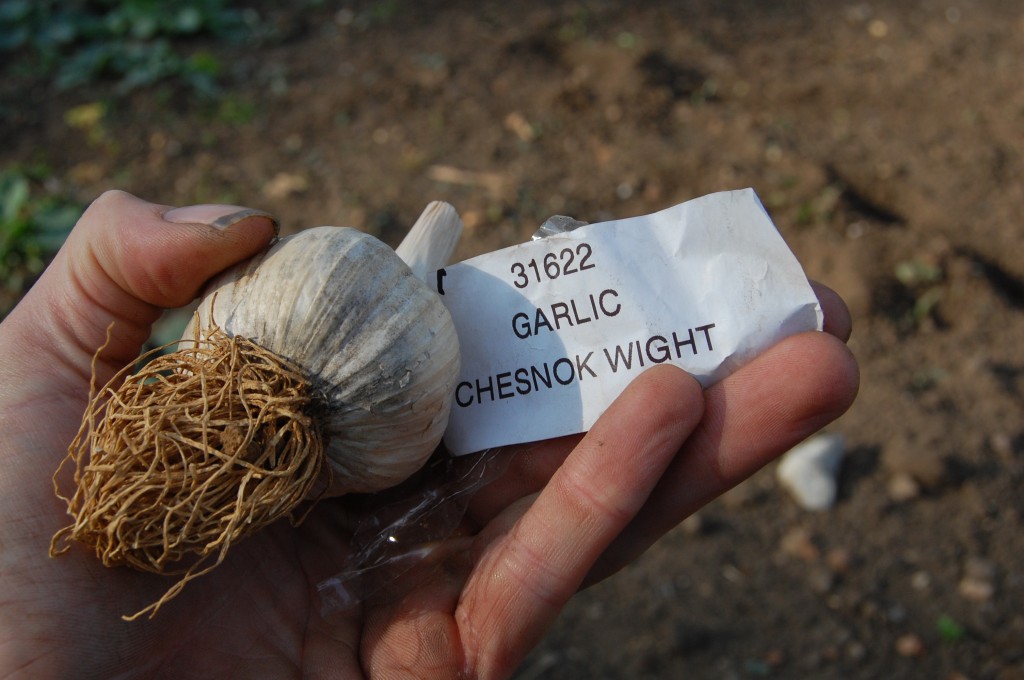 Your local garden center may have a good range or you can find lovely ones online, try 'Kings Seeds'.
Dig your soil to a spades depth. I like to leave it fairly loose so the garlic bulbs don't get water logged over the winter. And they MUST be put in before the winter, they need a cold spell if they are to do well. Don't wait till spring.
Break up your garlic into it's separate cloves. Keep the small ones for cooking and only plant the large ones.
Spacing is important. Keep the little blighters eight inches apart, that is about a 'span' of skinny mits.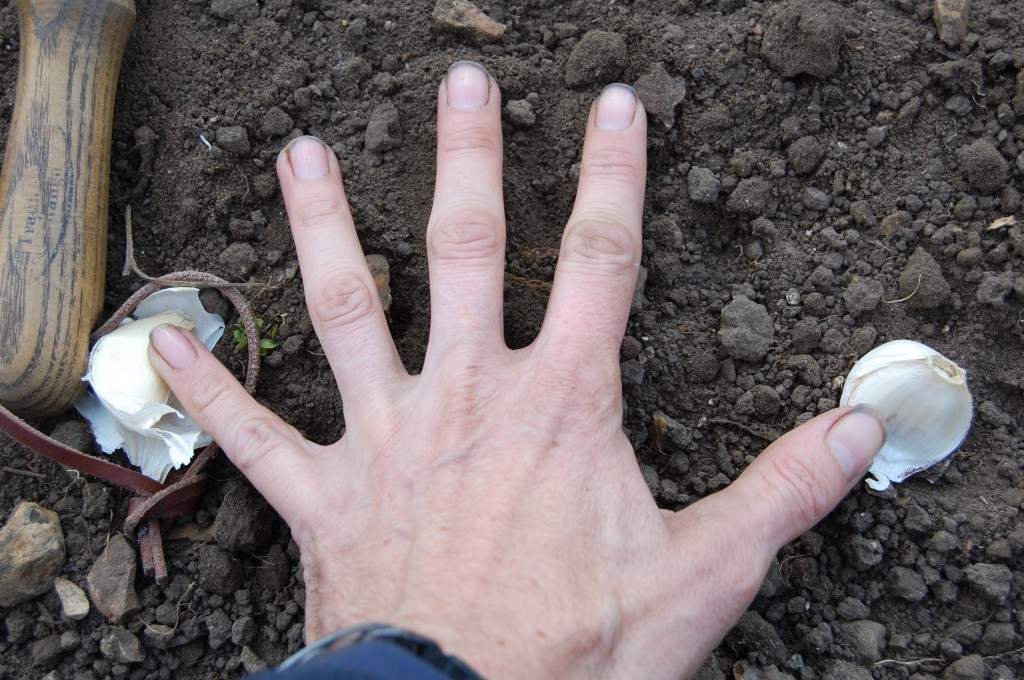 Then plant them about 1 to 2 inches under the surface of the soil and give them a jolly good watering.
So there you go, 'How to grow garlic'. That's it. Bingo bongo, a garlic bed. Perfect for adding to a Carbonara or stringing around your neck to keep the mother in law away.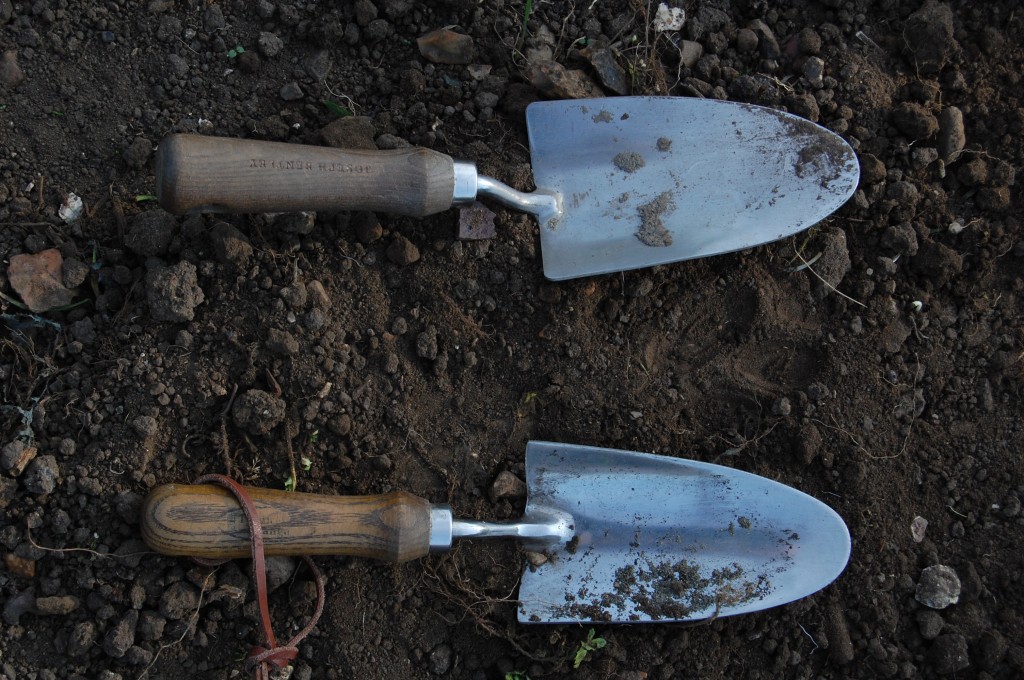 Hopefully when you are done, you won't end up with two trowels…when you only own one. How do these things happen? :)
Kindest regards
Ben