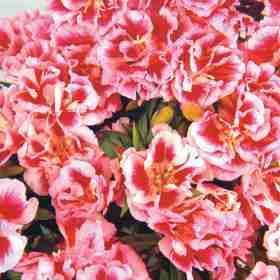 Godetia is truly a flower which delights. My Great Aunty Snoops used to grow them around the garden bench at the bottom of her veg patch. She said it made her glass of elevenses sherry taste even more glorious and therefore would announce that as a sign of gratitude to the booze fairies she would have another…
The ones I grew in the Higgledy Garden this year were amazing BUT just a little bit too short for retail…so my friends did well out of them. They can range from ten inches to about two and a half feet.
How To Grow Godetia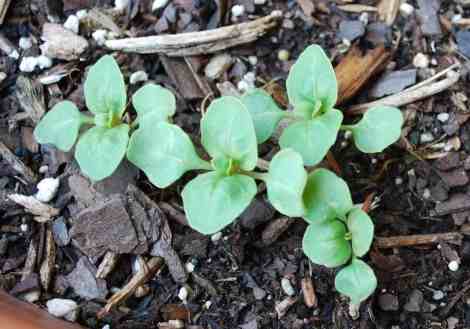 Growing Godetia is pretty simple. If you're keen you can sow some in the Autumn and let it get a good root ball for an early start the following year. But this is not esential and if you have soggy soil then probably not advisable. I didn't sow any this year for no other reason than I forgot…I probably blanked Godetia after it being too short…I'm over it now.
Godetia is not too keen on being transplanted, she hates root disturbance. So if I'm starting the little madam undercover I use cardboard tubes, just shove a piece of scrumpled up newspaper down one end to stop the soil from falling out. Sow four weeks before your last frost date.
I then plant these out after the 15th May (last frost day here in Cambs…hopefully) Space them to a foot apart. Godetia doesn't like to be crowded…haughty little mare.
NOTE. Godetia needs light to germinate so don't bury the seeds…or you will Nogetia any Godetia…gaffaw gaffaw snigger snigger…
Make sure you plant them where there is oodles and oodles of sun, the tinest bit of shade and she gets the hump and won't perform.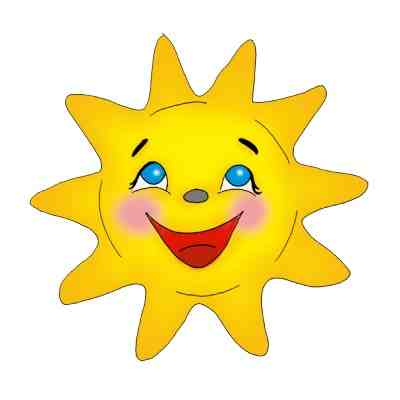 Another Higgledy Garden top tip is not to sow it in rich soil or it will be all greenery and no flounce…treat her mean, keep her keen…er….so to speak. :)
The wonderful Godetia comes in many colours…the Salmon reminds me of 1970's old peoples homes…yuk…white is my favourite but the pinks are popular too.
In the vase the white Godetia with dark crimson cornflowers is a demon combo which will get all of friends a quivering with jealousy…you heard it here first.
The variety of Godetia which is on my hit list for next year is the wonderful, white gotetia amoena memoria (click to buy seeds) These beauties should grow to 75cm and therefore be tall enough for my discerning customers.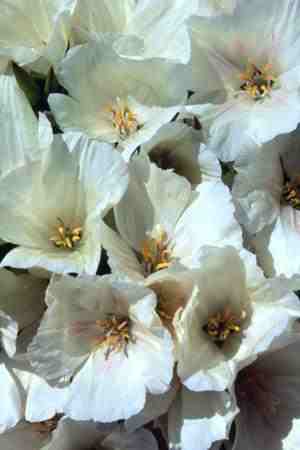 Buy Godetia seeds at the Higgledy garden Shop.
KIndest Regards
Benjamin