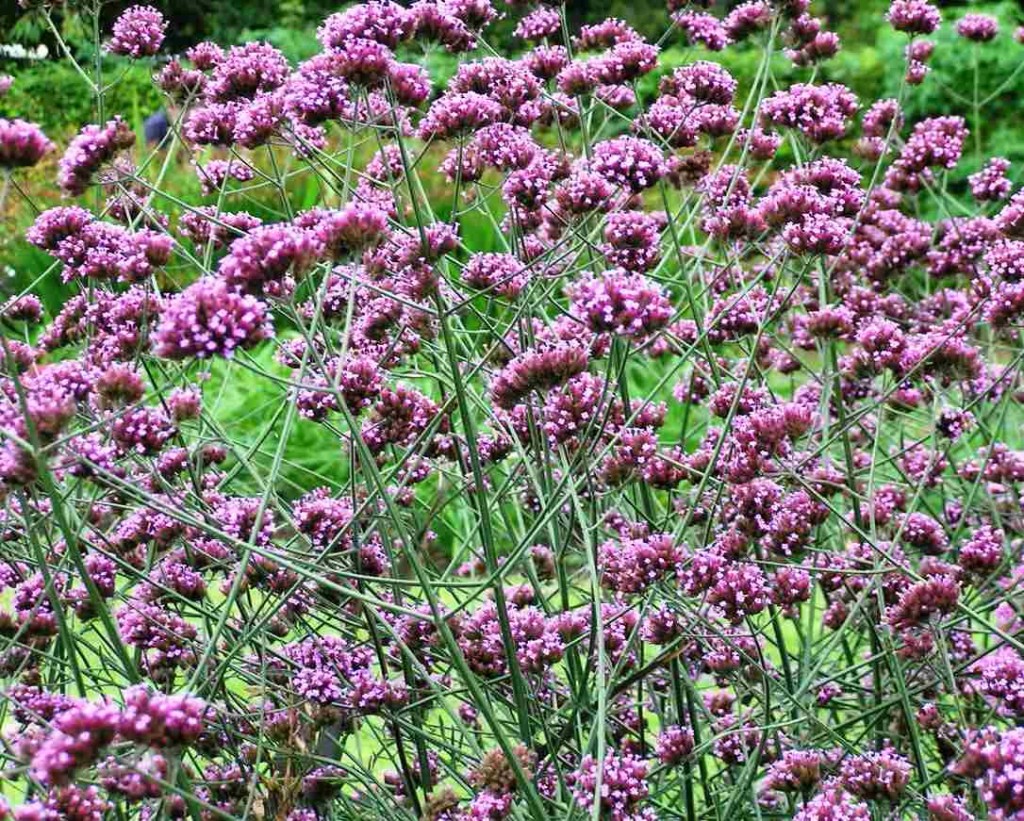 My late Granny Flapjack said that Verbena bonariensis had magical powers and that they could turn you into inanimate objects. I suspect that there is at least some truth in this as Granny Flapjack spent the last three years of her life in a secure institution convinced she was the Lost City of Atlantis.
What is Verbena bonariensis?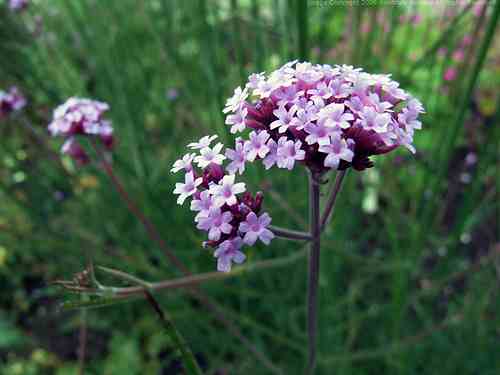 Verbena is native to tropical South America. She is a tall and graceful perennial. Slender stems take her to 120 cms and 90 cms wide. She supports fine clusters of pink flowers that bloom from mid summer to the first frosts.
If your looking to add some height to your beds but you want something low maintenance, then this is the ticket for you. Easy peasy lovely super marvelous.
How do I grow Verbena bonariensis?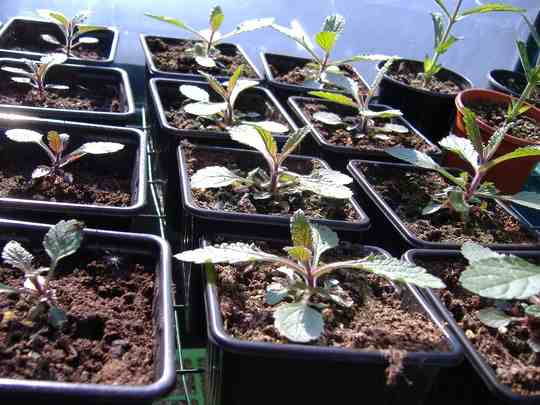 There is not much trouble to be found in growing these delightful plants. I tend to sow my seeds where they are to be grown in the spring after adding a good deal of organic material to the soil.
I also sow a few under glass in late winter. These have a head start on the ones sown in situ.
It's a good idea to give them a light feed in the Spring. I use an organic seaweed based feed and they seem to lap it up.
Verbena bonariensis is something of a tart and she will self seed all over the shop if you let her. Sometimes she requires a good talking to.
Protect the bases of the plants during winter with straw or mulch as they don't get on with our British weather.
verbena bonariensis as a cut flower
Verbena is very useful as a cut flower and adds height and visual strength to the vase. I love it with Ammi Majus, larkspur and/or scabiosa. A real cottage garden type feel. Yumtastic!
…also the wonderful verbena is brilliant for attracting butterflies and bees to your patch.
If you don't want the hassle of sowing seeds, you can get rather dandy verbena seedlings here.
Kindest regards
Your digital friend
Benjamin