Imagine my surprise when I found a lost Puffin in the garden who had been blown off course by Saturday's storm. The Dirty Puffin was most impressed with my cornflowers and said they would beat anything grown in Cornwall. I agreed with the rather handsome creature.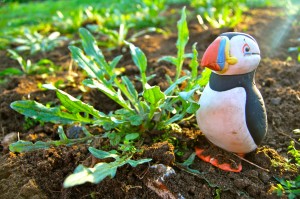 However Dirty Puffin also said my daff bulbs had gone in wonky…and my lines of calendula were the most shonky he had ever come across. Hummm he has a point…they are somewhat rustic…but easy on the opinion giving, Beak Face.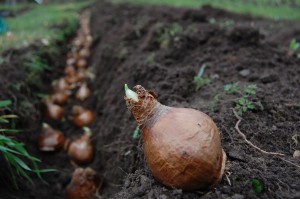 Yes…I suppose now I see the evidence…there are some off kilter attempts there. Though the one in the foreground is on the shonk on purpose…it's a show bulb…pouting for the lens…come on baby…love me with your eyes.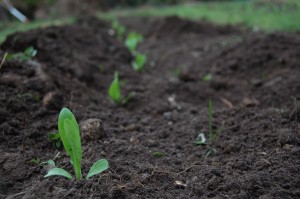 The calendula are simply all over the place…but they can do that if they want. Very small plants…hope they make it through the winter. Come on girls!!!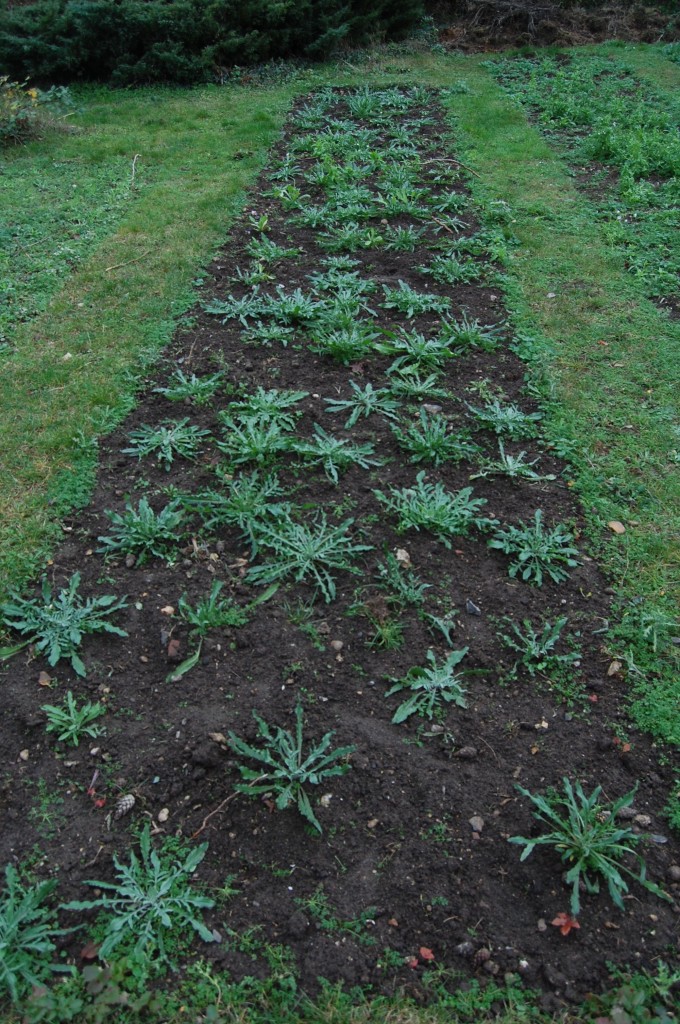 Ok…it's clear I'm not successful at getting things in straight lines…shut it Sea Chicken! …this is the Higgledy Garden…the clue is in the name.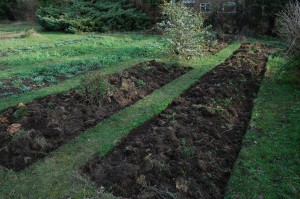 I re-dug a couple of beds in readiness for spring…now they ARE straight…I used a line of string and everything. I left the Buddleja because it attracts butterflies…doesn't last ten minutes in a vase, which is a shame because they smell rather delicious.  Dirty Puffin nodded in approval and muttered something Larkspur…good idea I thought…this bed is outside the kitchen window of the lady who owns the land, so I like to put something super cool there.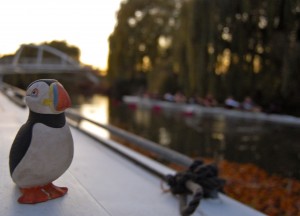 After a hard morning digging under the critical eye of the Dirty Puffin, we were offered a chug on Madeleine's boat, piloted by Captain Warwick….and there was lashings of ginger beer for everyone. Hip Hip!!!
Ben