Being the first day for the glorious 2012th, I visited the Higgledy Garden to make a start on the new year work. The Autumn sowing of cornflowers and calendula has done really well and I suppose I must have 3 or 400 or each coming along very nicely.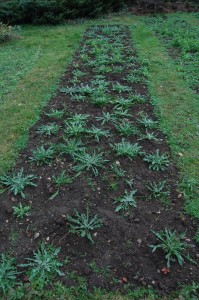 The Larkspur, Ammi and Scabiosa didn't fair as well…but hey ho I can re sow in a short while.
I have some rather fine borage too which had self sown from last years crop.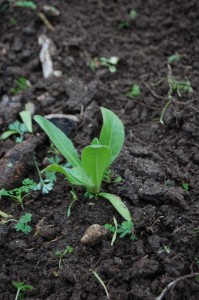 The calendula seedlings are about three inches high and look pretty robust. So hopefully they will get through Jan and Feb and rock forth into their limelight by May.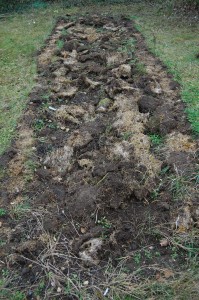 Meanwhile a load of the beds have ended up looking like this…and need to be turned to a fine tilth…but perhaps not today.
So plenty to keep a young chap busy…roll on spring. :)
Regards
Ben