I grew Tithonia rotundifolia for the first time last year. It was an amazing plant to grow and its large bright red Dahlia like blooms made excellent cut flowers and impressed even Aunty Flip Flop.
It comes from Mexico and is indeed known as the Mexican sun flower. If you plant it in full sun it should flower freely from July until October.
Tithonia rotundifolia is heat and drought tolerant and doesn't require staking AND will attract gazillions of butterflies to your garden…how easy and cool is that!?
However, don't allow Mrs Tyler's two year old lab puppy to chase a bee right through the middle of your tithonia bed…and right back through from the other side….gggggrrrrrrr…you owe me Bella! I learned that Tithonia stems once broken are not keen to stand up again.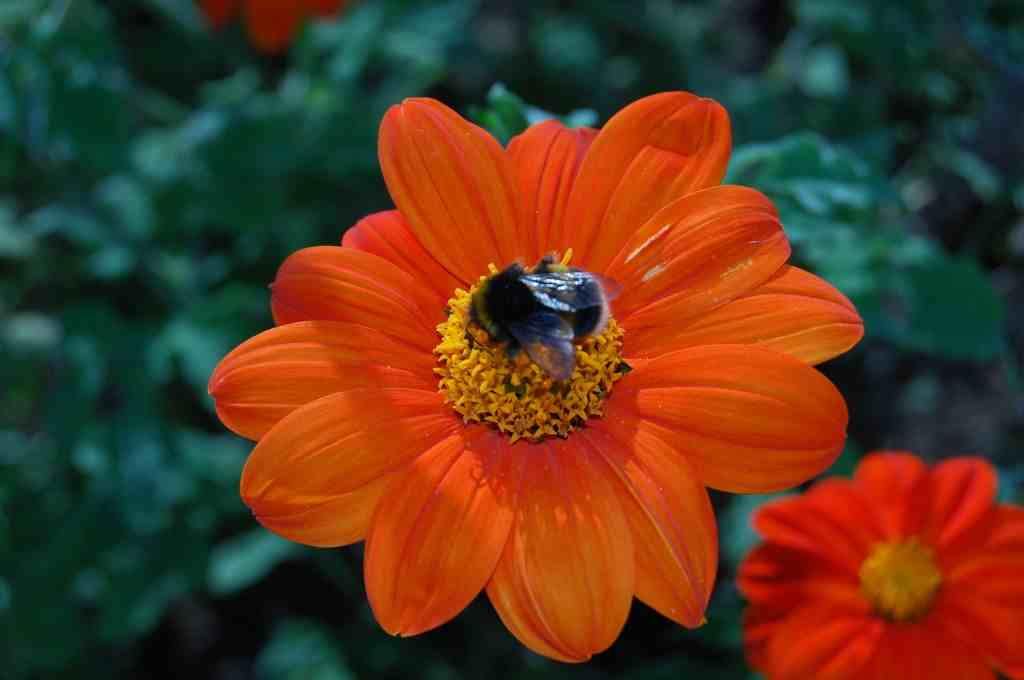 How to grow Tithonia rotundifolia.
*Sow from March through to the beginning of April. I sowed mine in two inch (?) modular trays using good quality seed compost. Cover seeds with compost as they need darkness to germinate.
*Place the tray in to either a coldframe, greenhouse or on a warm windowsill. Our friend Tithonia rotundiflora needs gentle heat to get her 'in the mood' for germination action.
*Simply let them be…water them occasionally…talk to them nicely…and they will grow strong.
*Don't plant them out until you are super double sure the FROSTS have finished. One indroduction to Jack and it's game over for our Mexican cherubs.
*I gave mine about a foot of space between plants and they seemed to love it.

They look lovely with white Cosmos Purity but also with wonderful dark sunflowers like 'Earth Walker'.
Have fun!
Regards
Benjamin Higgledy