I couldn't wait to get off the starting blocks so despite it being minus four outside I have sown 8 Cerinthe seeds to keep my urges at bay.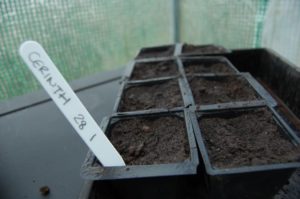 I will sow another batch in two weeks.
Remember to just lightly cover the seeds with compost. I have used sieved peat free compost and also a seed compost (low peat) and am comparing the results. In a few weeks I shall start a peat free compost v peat based composts trial. Feel free to join in. I will be posting more on this next week.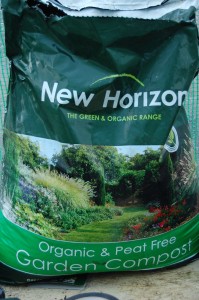 If you want to sow them outside I would wait until at least mid March.
You of course can buy my super dooper Cerinthe major seeds in the Higgledy garden Shop.

I have written a more detailed guide to Cerinthe major with full sowing instructions here.
Best of luck.
Benjamin Higgledy.