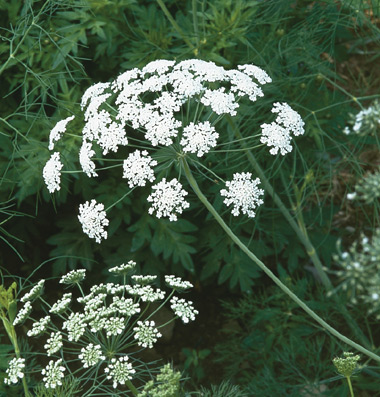 Ammi Majus has long been a favourite with the Higgledy Garden. It's like a sophisticated cow parsley in swimwear, drinking cocktails by the pool.
Floriculturists would call it a foliage filler… its airy blooms add a lightness and a relaxed feeling to any display.
How do we grow this Ammi Majus Mr Higgledy?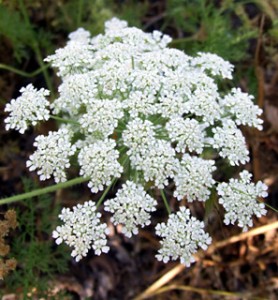 *I generally sow a few batches… the first one in the Autumn… these produce bigger plants than their spring sown cousins. I direct sow these where they are to grow.
*The second batch I sow in late March… as regular readers to the site will know I hold off just about all my sowing until the equinox… which in 2012 is the 20th March. Firstly because after this day we will get more day than night… and secondly because it sounds good.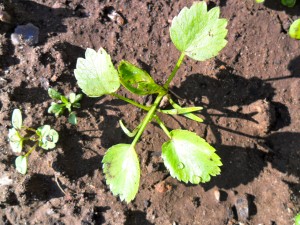 *Ammi Majus will grow on a number of different soils but favours well drained fertile soil in full sun.
*She is not over enthused with being moved about… and also doesn't mind a chilly start… so I choose NOT to start mine off undercover in pots. Though a great many flower farmers do… it's your choice… but I'm right.
*Some people report rashes and blisters from the sap of Ammi majus… I haven't noticed this… but then I generally manage to keep the sap off me… I am sure you will find this easy too.
*I thin my plants out to roughly 12 inches… you may find they need staking.
*I sow a third batch in April… oh yes… make sure your soil is raked to a fine tilth.
*Keep your rows moist until the plants are established.
I'm sure you will love growing Ammi majus… the bees and butterflies love it too… so you will be offered a place a bee heaven if nothing else.
I also hope that you discover it is one of the most useful flowers in the portfolio of your cut flower patch.
If you have any questions… please fire away in the comments box below… or indeed if you have any handy hints and tips for those poor souls amongst us who haven't had the pleasure of growing ammi yet.
You can of course buy Ammi in the Higgledy Shop. :)
Kind regards
Benjamin