Well finally it's here, the Vernal equinox and from now on in the days will be longer than the nights. Spring has sprung.
Most of the action in the Higgledy Garden will take place over the next four weeks… sowing action at least. We will not however go completely sow crazy and feel we have to sow everything tonight by torch light. Take it easy…there is plenty of time.
I have promised to offer up to the readers of the HG site my methods of growing the finest flowers known to Granny Flip Flop… (and that is saying something).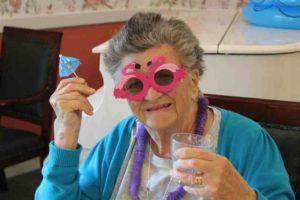 We shall do the first (ish) batch of sowing at the weekend. We have already sown a couple of rows of Gypsophila outside and will sow successive rows as the spring moves on.
So to those of you who have not got much of a handle on how to sow and grow annuals I shall be helping you along in my Higgledy way. If you have any questions then please ask in the comments box below and if you have something to add please do the same. I am not precious… I am learning all the time… in fact learning is the best bit so if you can help me… please do so.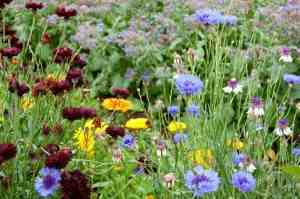 I shall be posting updates of how we are going about things several times during the weeks ahead. We will be using several different methods. Direct sowing, sowing in pots undercover… experimenting with weed suppressing matting and even some growing cut flowers in containers. So all bases should be covered.
I have decided not to use any heat sources… no heated greenhouses or even propagators… we are going completely old school manual. :) … and everything will be just fine and dandy.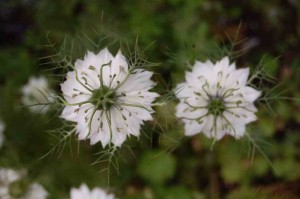 To get you started please read the Higgledy Garden Seed Sowing Guide. It's a tiny bit geeky but it is necessary to get you started.
There is tons of growing info on the site already. In the right hand side bar you will see a category called 'Flower Profiles and Growing Guides.' Most of the seeds I sell are covered in this… and those that aren't soon will be as we trundle through the growing season.
I have tried to find a balance in my growing guides that is both entertaining and more importantly informative. Some of the writing may be a little left field for some tastes… but that's the way it is… it's higgledy… the clue is in the name. ;)
I wish my dear readers (of which now there are some several thousand a week) the very best of luck this growing season and would extend this to all the brilliantly helpful British Flower Farmers who are nothing short of inspiring.
Please keep me informed of how you are getting along and send photos either through twitter to @higgledygarden or by email to contact@higgledygarden.com and I will share them on the site. The gardening community on Twitter is a very warm and active one… if you're not on their already, come and say hello… I will introduce you to some lovely folk.
Have fun my friends…
Benjamin Higgledy