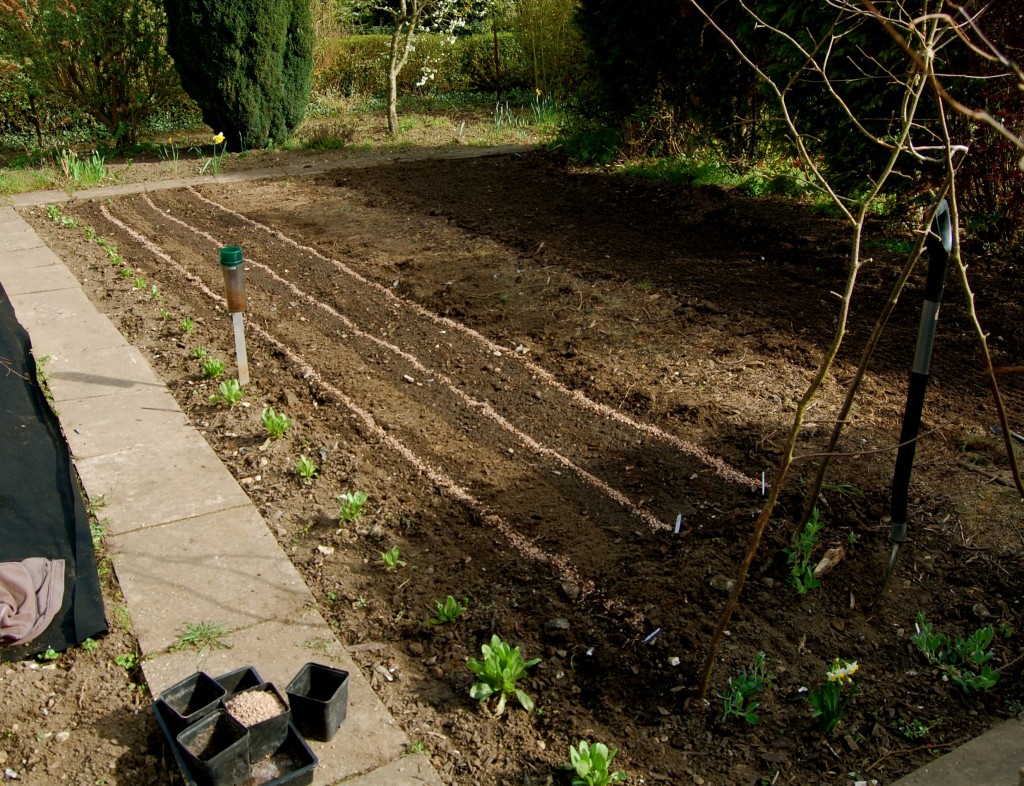 Part of the Higgledy garden is converted from a lovely veg patch. In this little space we have sown some Calendula…these are the small plants to the left…sown in August last year and a little stunted by the very cold weather we had.
To the right of the calendula we have sown three lines of seed which we have marked with some grit so we know where to weed…as the pesky weeds come up FAR faster then the unpesky flowers.
We have sown Godetia, Larkspur and…er…um…something else…hopefully Karen will remember and be able to set me straight.
You can also see a few sweet peas beginning to climb a hazel structure.
Note the tall hedge is on the south so this patch gets a little shade…Larkspur, Bells of Ireland, Cerinthe, Calendula, Lupins…can all take partial shade.
Benjamin
A Note from The Higgledy Apprentice
The third genus was Clarkia, a nice reminder of my blooming childhood.
There was something very Zen about laying those lines of grit. Shall we fashion another, with tiny hazel hurdles for racing the Higgledy tortoises, Flash and Gordon?
Karen