My mate Kirsty is getting married on the 8th of September. Higgledy Garden has been asked to provide all the flowers for the reception…We're not remotely into the fiddly twiddly bride's posy and buttonholes…yawn…stress…and shall leave that to the wedding professionals.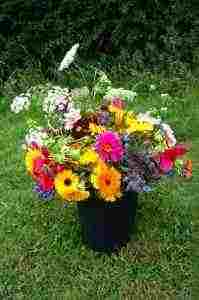 However, when it comes to the garden fete style, flowers in jam jars, bunting and 'Don't You Want Me Baby' played eight times by Kirsty's Uncle Rolf…Higgledy Garden is in its element.
But is it not too late to sow flowers? I hear you holler. No my sweet romantic friends, it is not. In fact, as far as this year goes, there hasn't been a better time. The monsoon is dying off…the soil is drying out and warming up…the days are longer. The time is NOW…sow my pretties…sow.
I have also made the whole thing easier for you and made a collection of easy to grow flowers that one can sow in May…and the first half of June for that matter.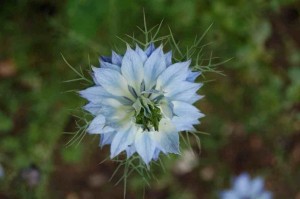 Get these little munchkins in the ground and between 10 and 12 weeks you will have buckets and buckets and buckets of flowers…most of which are what we call 'cut and come again'…meaning…er….if you cut them they will produce more flowers…the clue is in the name.
I am online to offer help if you get stuck and there are heaps of growing tips on the site. Karen and myself shall be growing all the varieties of the seed we sell in the shop…just to show you how marvelous we are…one day you could be like us. ;)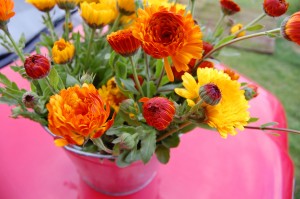 Twelve packets of seeds for £12…including free postage and packing…yes…I know what you're thinking…I'm too kind…a bit like Jesus…you want a signed photograph. All in good time.
…meanwhile, do yourself a favour and invest twelve sobs in the Higgledy Garden Flowers To Sow In May Collection.
…Or the more daring of you may like to try the Complete cut flower collection…20 packets for £19.50…(if you think your hard enough.)
There are lots of other goodies in the Higgledy Garden Shop…so why not take a little stroll around…or use one of the free mobility scooters if you are either infirm or just fancy a go.
Have fun!
Your Digital Pal
Higgledy Ben