Bupleurum is a wonderful foliage plant that contrasts superbly with bright flowers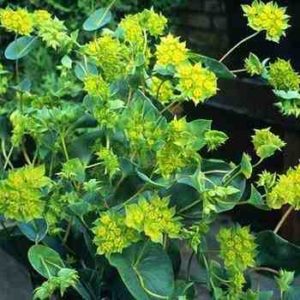 such as Calendula, Cosmos and zingy blue Cornflowers. If you can get it going it is a truly wonderful addition to the cutting garden…but it is an erratic little terror to get pulling its weight.
Even though I am the world's leading expert on growing annuals for cutting and possibly the leading expert in the solar system…I have to say that the Bupleurum seeds I sowed this year all failed. Naturally I shall call this failure an act of God and have of course just sown another batch.
I have enlisted Karen's help and  have direct sown some…sown some undercover in seed trays and also sown some in a seed tray outside under polythene.
I have left them at Windmill Cottage in the care of Karen…if these fail it is of course not my fault….and Karen shall quite rightly be carrying the can.
One thing you need to know is that Bupleurum likes a bit of light to germinate so surface sow them….also they can take yonks…like a month…so be patient.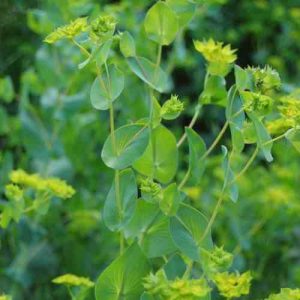 Now I don't wish to bore you with germination rates…but my Great Aunty, Professor  Chalice Monserat said that the best temperature to which they will germinate  is 15 degrees….and they become less willing to germinate as the temps go up…with zero after 35 degrees.
Keeping the seeds damp is also helpful.
You can find a more detailed post on Burpleurum, here.
Next season I shall sell Bupleurum seeds with an 'Advanced' tag with them as I'm sure there are others who have had trouble with them this year….at least I hope it's not JUST me!
Kindest regards
Benjamin Higgledy of The Solar System.
PS Don't forget you can follow us on Twitter…where we are enormously entertaining and full of tips and tricks for you to be a little more like us. ;)