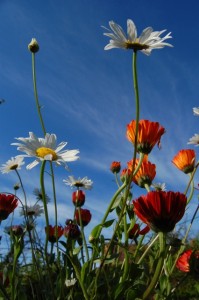 If you are familiar in any way with the way we grow flowers in the Higgledy garden you will be all too aware that we love our annuals. Annuals rock our world. But why I hear you clammer, when bulbs and perennials are so much less work…pop them in once…and you get flowers every season for years and years?
Well my dear friends…it goes something like this..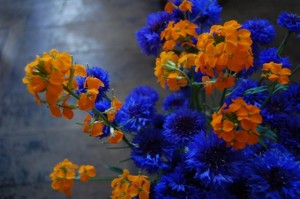 Cost. You can buy a huge variety of seeds for less than £20, enough to give you perhaps 1000's of plants. Buying perennials in the garden centre will cost you £5 plus per plant and they can be tricky to raise from seed…certainly much harder than our chums the annuals.
Variety. Yes, there is plenty of variety in the perennial flower universe but once you have your cutting garden established with perennials you are somewhat stuck with your first choices. With annuals however you can wipe the slate clean every year and start again…or keep on your favourites…the choice is yours….how super marvelous. Experiment…get things right, get things wrong…change…adapt…have fun.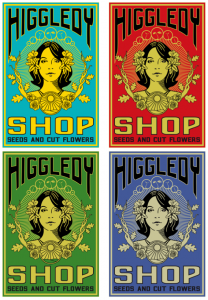 Time. Perennials can take three years to establish before they get half way decent in the production stakes…yawn yawn. Annuals live fast and die young, everything is over in one season. You will have flowers to pick for your home in 12 weeks from sowing.
Productivity. Now this is THE BIG ONE! Annuals produce so many more blooms when compared to perennials. For the most part annuals are 'Cut and come again'…meaning every time you cut a flower…more will be produced…bingo! With most perennials…once they are picked…they are gone. *cue violins and Pierrot clowns. My favourite annuals are cornflowers and calendula…from just a couple of square metres of each I get buckets and buckets of flowers, and this, my horticultural friends, makes an old man very happy.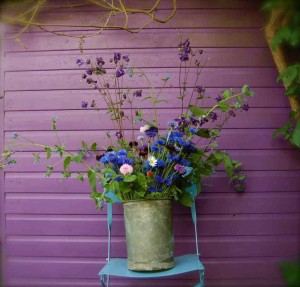 Virtually pest free. Annuals suffer from very few pests…(I won't mention lupin aphids at this point…grrr) They hardly have time to! Good plant husbandry and good soil will keep your floral friends in good order without the need for any nasty, 'orrible chemicals.
Now don't get me wrong, there is a place in the cutting patch for perennials and bulbs and with a year like 2012, growing from seed has not been that easy. Having some perennials as 'back up' is a wonderful thing. I am simply saying that annuals should make up the biggest part of your armoury against the forces of Captain Bland and his cronies.
You can find growing guides to my top 28 favourite  annuals here.
Have fun!
Kind regards
Benjamin Higgledy