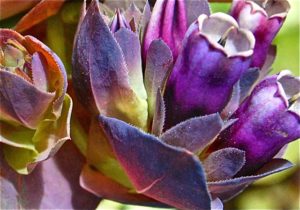 Cerinthe major 'Purpurascens', or 'Honeywort', as it is commonly called in some parts, has long been a stalwart in the Higgledy Garden. We love it, not only is it one of the most unusual annuals we grow but it is also one of the most 'well mannered' of the rock stars that make themselves at home here.
Gorgeous fleshy blue green leaves give way to nodding blue and purple 'hoods'…often these blues run into pinks, yellows and greens…very peculiar but never uneasy on the eye….think flamboyant 1970's pendants worn by Margo and you won't be far off.
Cerinthe Major is truly a stunner and easy peasy to grow too.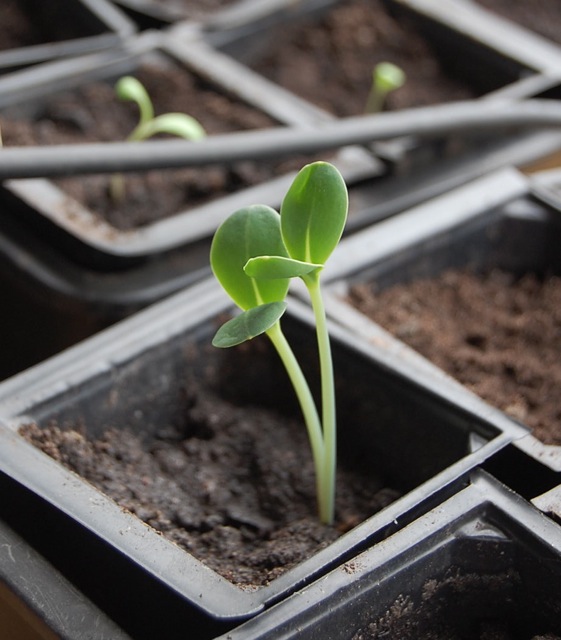 BUY CERINTHE MAJOR 'PURPURASCENS' SEEDS HERE! :)
How do we grow Cerinthe major 'Purpurascens', Mr Higgledychops?
…follow these simple steps to Cerinthe heaven…
* First of all you will need to buy seeds…from me of course. ;) Click here.
*Find a sunny spot and prepare your soil to a fine tilth. A free draining site is best.
*Soak your seeds overnight in tepid water, this helps the seedling break out of the tough casing.
*I sow direct into the soil in September and again mid April. I also sow some in pots in the greenhouse.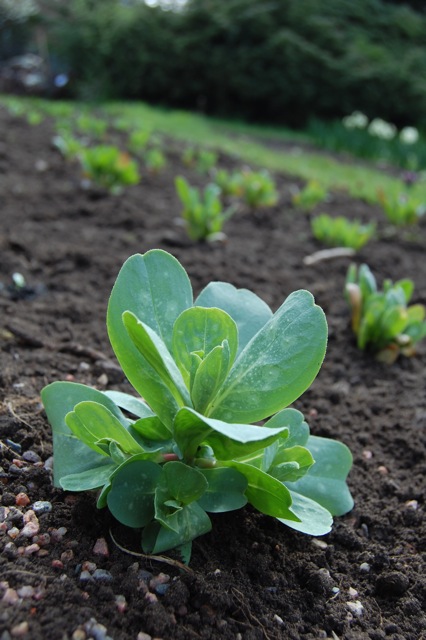 *Cover the seed with about its own width in soil or compost and water gently.
*I thin mine to about a foot apart, though I know many other gardeners thin to a foot and a half.
*You will find Cerinthe major to be slug resistant…which this year has been a god send in our slug infested country.
*Cerinthe will self seed…so once you have it…it will probably hang around and, indeed, if protected from Jack Frost will survive the winter quite happily.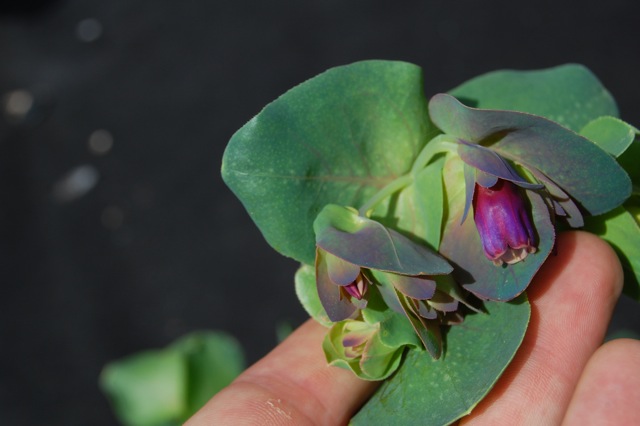 Bees LOVE Cerinthe hence the name 'Honeywort', our American cousins call the plant 'The Blue Shrimp Plant'…bless their cottons.
Will Cerinthe Major 'Purpurascens' be a good cut flower, Mr H?
Yes indeed my friends it is enormously useful as a cut flower. Sear the ends of the stems in boiling water for 30 seconds and it will last longer. Use it on its own or mix it with other goodies from the garden. This very week I shall be selling some alongside cornflowers, calendula, nigella and hopefully (if she flowers) Malope Trifida Vulcan.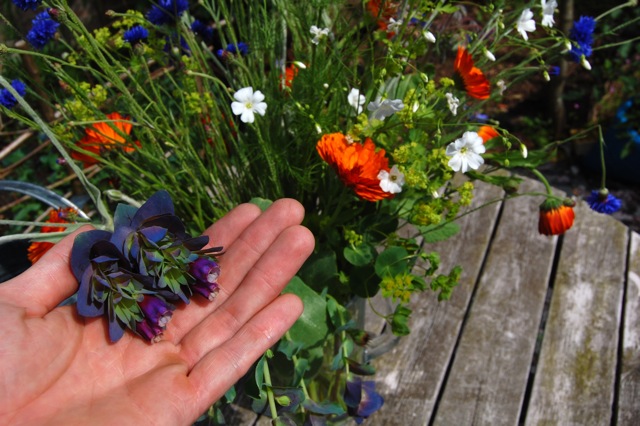 Cerinthe will grow up to 24 inches in a good year…I really can't recommend them enough.
BUY CERINTHE MAJOR 'PURPURASCENS' SEEDS HERE! :)
Have fun mon Ami!
Regards
Benjamin Higgledy