In the years before my dear Uncle Tracy ran off with the Vicar, in order to start a cult in Arizona based on custard, he would make me swear that if I was ever going to become a flower farmer I would grow Gypsophila 'Covent Garden' and it would bring me luck. I did grow it this year…and we had a monsoon. Thanks Uncle Tracy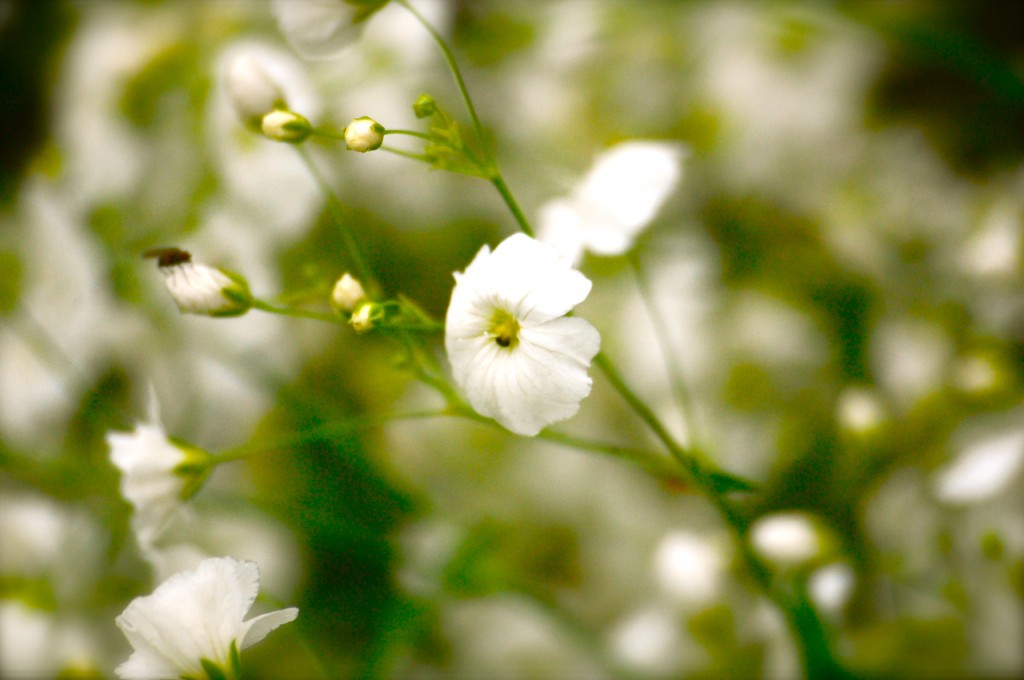 Though having said that…Gypsophila 'Covent Garden' is a really elegant Gyp. It is unfussy and reminds one less of dead Grannies and those…doily things.
Plus it is super useful as a 'cut'…goes with just about anything.
Can you tell us some irrelevant trivia about Gypsophila 'Covent Garden' Mr Higgledy?
Of course…
First of all…and this is NOT irrelevant… Gypsophila will do well in chalky soils…the clue is in the name. Gypso (chalk..as in gypsum) and phila (as in lurve baby…sweet sweet luurrve)
Gypsophila is being used successfully in the treatment of Leukaemia…which is a damn fine thing…well done boffins.
Ok thanks, can you tell us something useful about Gypsophila, Mr H?
Ok…here's how to grow it…
*I tend to sow mine where they are to flower as they don't like root disturbance.
*Find a bed in full sun… they will love you for it.
*Sow thinly in pre-watered drills.
*Cover very lightly with soil.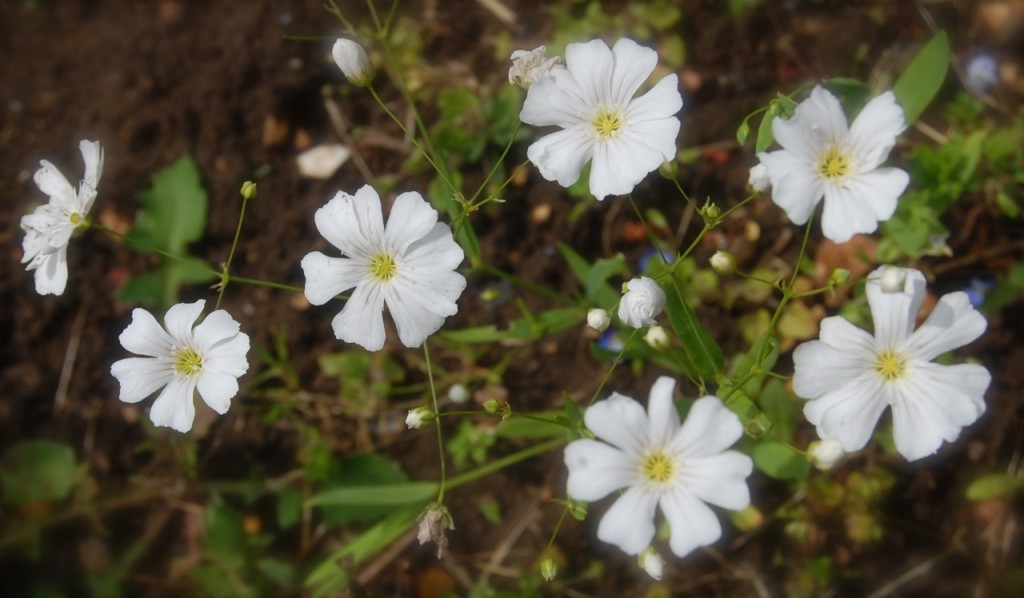 *I sow my first row in early April (you can sow earlier but April ones catch up and you will get better germination) and then sow a row every few weeks until the end of May. I sow a final batch in Autumn. The ones I sowed last Autumn started flowering in November… disaster… had to dig them up… they were sown in late August and the mild winter brought them on too early. This year I will sow at the end of the first week in September.
*They may need staking if your patch isn't sheltered.
*Keep them moist but not waterlogged.
*Thin to about 6 inches apart.
*They should germinate in about a fortnight.
Gypsophila 'Covent Garden' in the vase.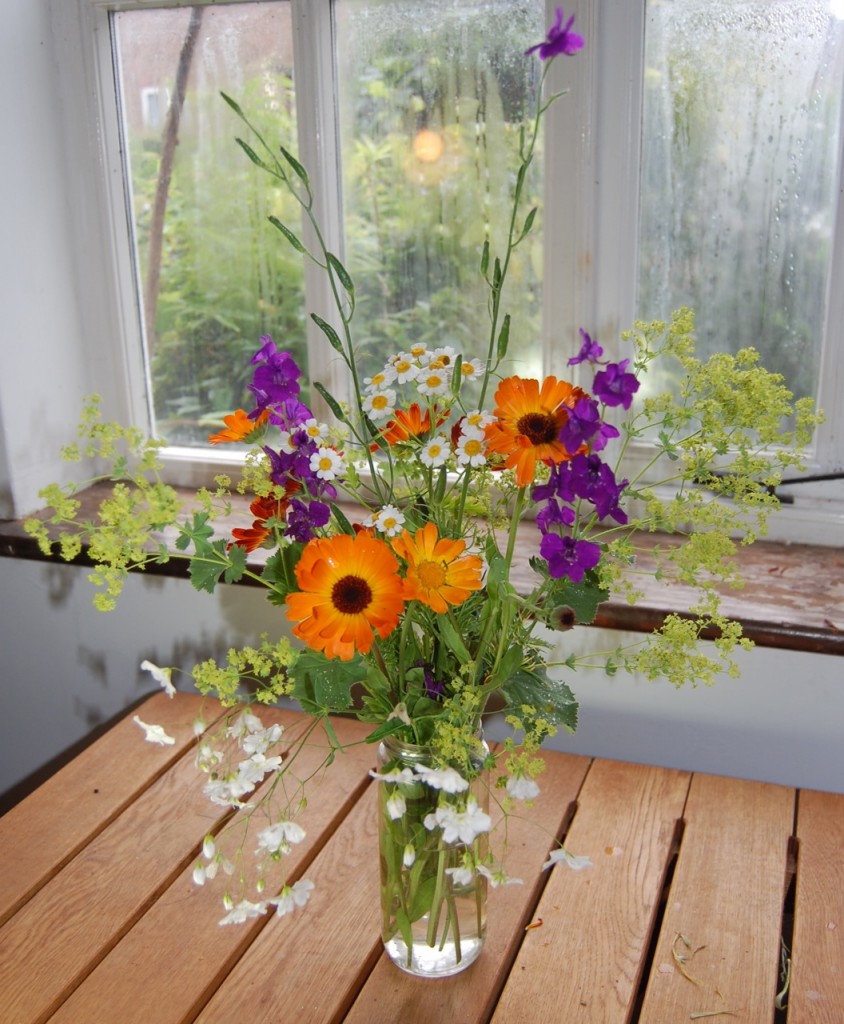 I chuck it in with anything…as regular readers will know my 'arrangements' are very relaxed…I don't labour over them…I like a country feel. Gypsophila 'Covent Garden' will add a lightness to the display and will soften other more rigid blooms.
Here's one I put together today…Gypsophila, Alchemilla Mollis, Calendula, cornflowers and Larkspur….all flowering away in the Higgledy Garden as we speak.
I am selling Gypsophila as part of our 'Seeds to sow in Autumn' collection.
Have fun mon ami.
Benjamin Higgledy and his pair of dancing badgers.