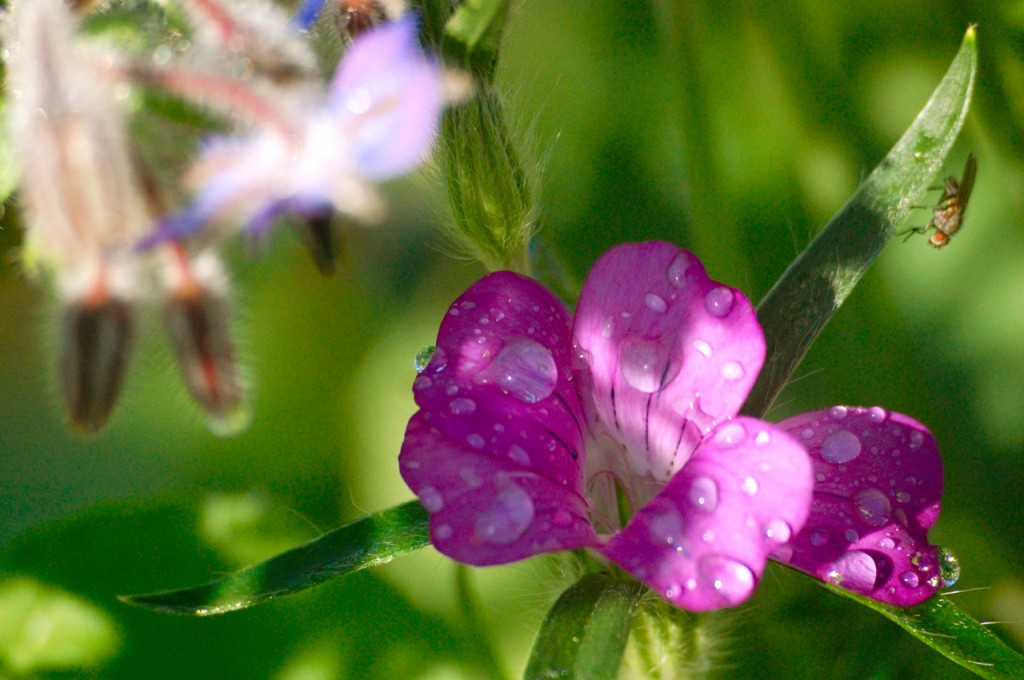 It has been suggested that Corncockle was brought into Britain as a contaminant of grain by my Great great great etc Granddad Gustav Von-Higgledy during the Iron age. It was a weed in many cereal crops until fairly recently when new seed cleaning techniques took it out of the line. It is now virtually extinct in the wild.
What is Corncockle Monsieur Higgledy?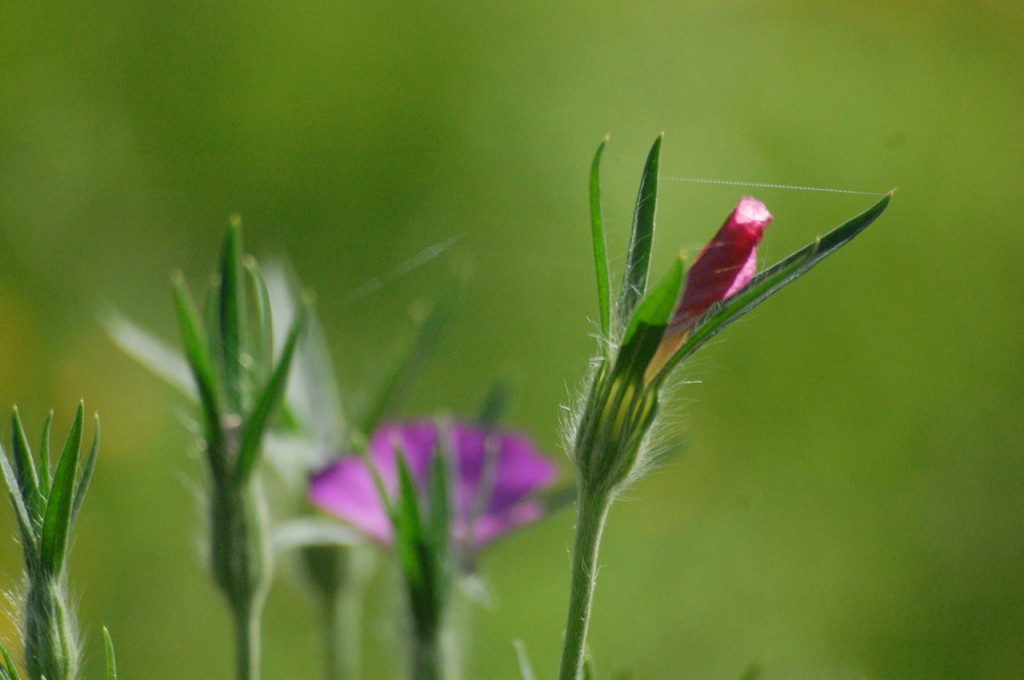 Corncockle is an annual flower of about one metre tall with long, soft, hairy leaves. The pink flower (Karen will no doubt say it is magenta or some other colour that us blokes haven't got in our spectrum) is surrounded by super long, pointed sepals which extend beyond the flowers edge…a very beautiful thing to behold…and pollinating insects are completely bonkers for it.
One could say it is shuttlecock shaped…could this be from whence it came by its name…who knows…who really cares?
The lines that you can see on the flower are to help guide the bees in…which is rather cool…(I'm easily impressed)
How to grow Corncockle from seed.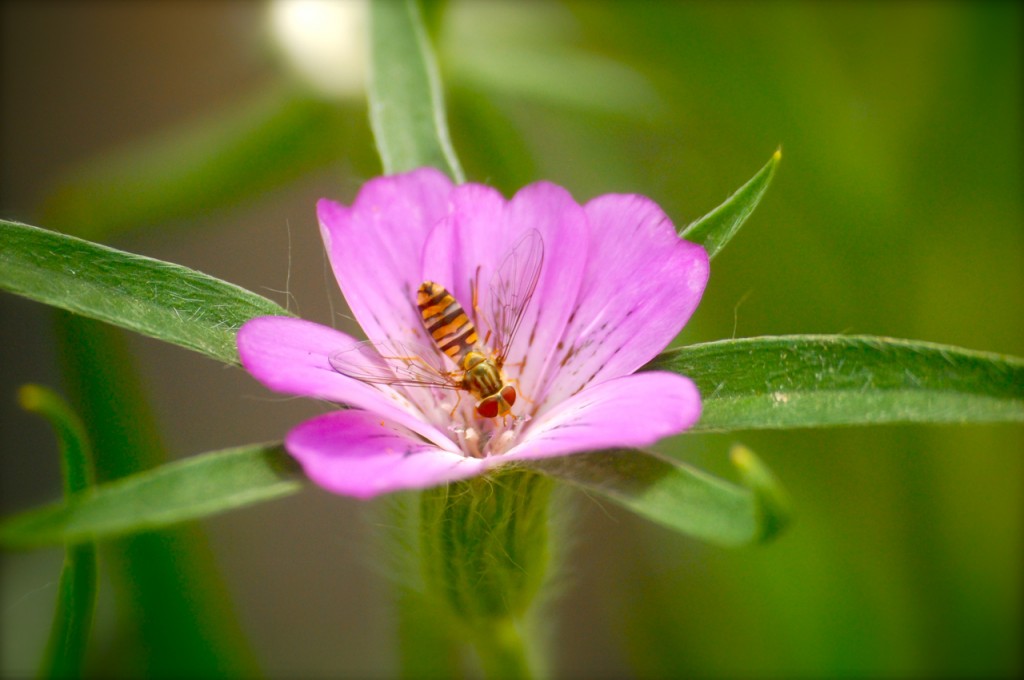 *First of all rake your bed down to a pleasing and fine tilth.
*Make sure you have chosen a bed in full sun.
*I tend to make a sowing in September and a couple in the spring, starting in mid April…some folk sow from February…I would leave it a little for the soil to warm up.
*I sow in straight drills to make weeding easier.
*They should germinate within three weeks.
*Thin out to about a foot…if you transplant your seedlings, take lots of soil with them as they hate root disturbance.
*Dead head…or simply pick the flowers and it will flower for months.
*You will find growing Corncockle a piece of cake…lovely plants…very charming and well behaved.
Where oh where can we buy this wonderful Corncockle seed Mr H?
Good question…well as it happens…you can buy the little darlings from me. ;) Just click over to: 'Buy Corncockle seeds'
Kindest regards
Benjamin Higgledy
Perhaps you may enjoy reading about Godetia, Californian Poppies or indeed the wonderful Ricinus?