Karen and I decided to take a well earned break from the rigors and the hardship and the durge and the pain of being flower farmers in the 'Summer' of 2012 and took ourselves off to the Cambridge Botanic Gardens for a potter about….and I was rather hoping that Karen might buy me an ice cream…a 99…with a flake…and maybe sprinklings…not even a Mr Whippy came my way however.
Karen's version of events: I was very excited about the "Higgledy Garden Works Outing to Botty" (as it's known in my circles). Knowing Mr Higgledy was suffering from growing pains, to cheer him up I cobbled together a cream tea and popped all the 5p's and 20p's I'd been saving for ice cream, from my apprenticeship pittance, into an empty Twix packet (pressy from Ben). Promptly leaving the scone/jam delight behind (to be eaten by Alphonse la Spaniel), I arrived with glee in my heart and a pocket full of change. Mr Higgledy was fending off fans from Twitter and two old ladies were trying to snip a lock of his hair off to sell on eBay. 
Anyway…enough of my woes…here's some pics.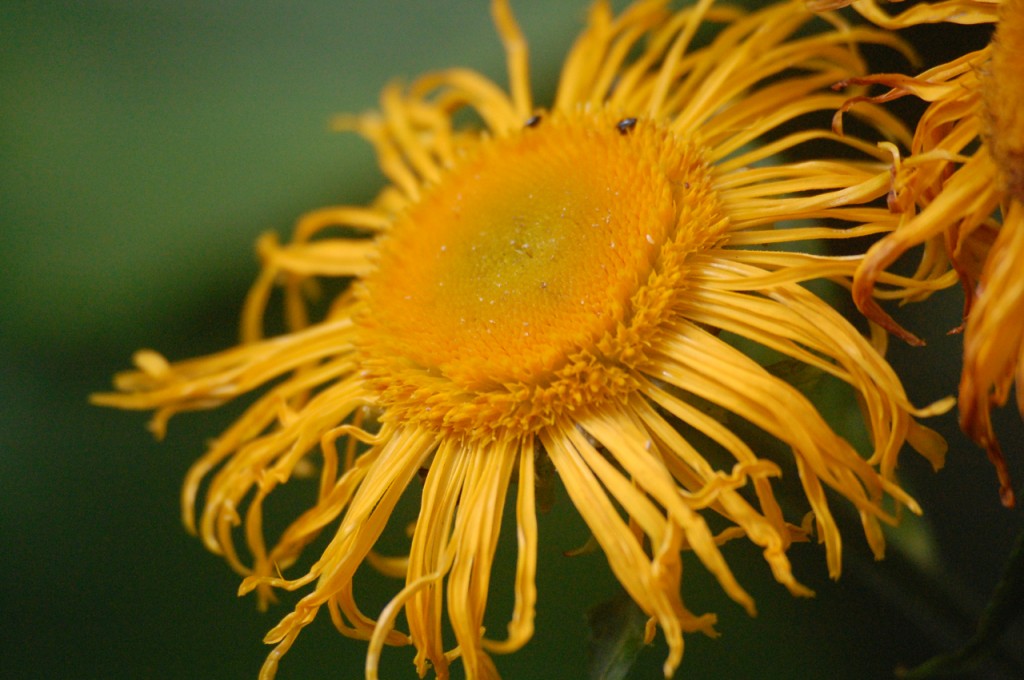 Karen thought this Doronicum flower would make a good cut flower…I'm not so sure…it is about eight foot wide and thirty five foot high.
Karen's version of events: After Ben got a little confused between his telephoto lens and reality, I sidled off to count the ice cream money. Oh, I was so looking forward to seeing his face light up with a vanilla glow.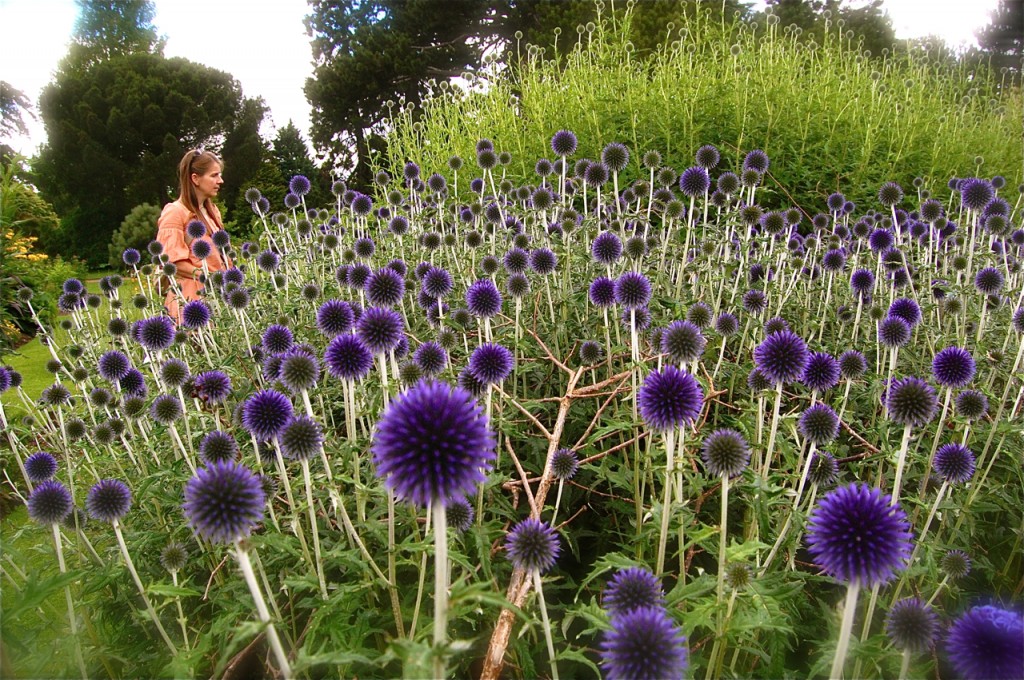 After the non appearance of the ice cream I kept my distance from the evil Karen and spent ten minutes sulking behind these Echinops. (That will teach her)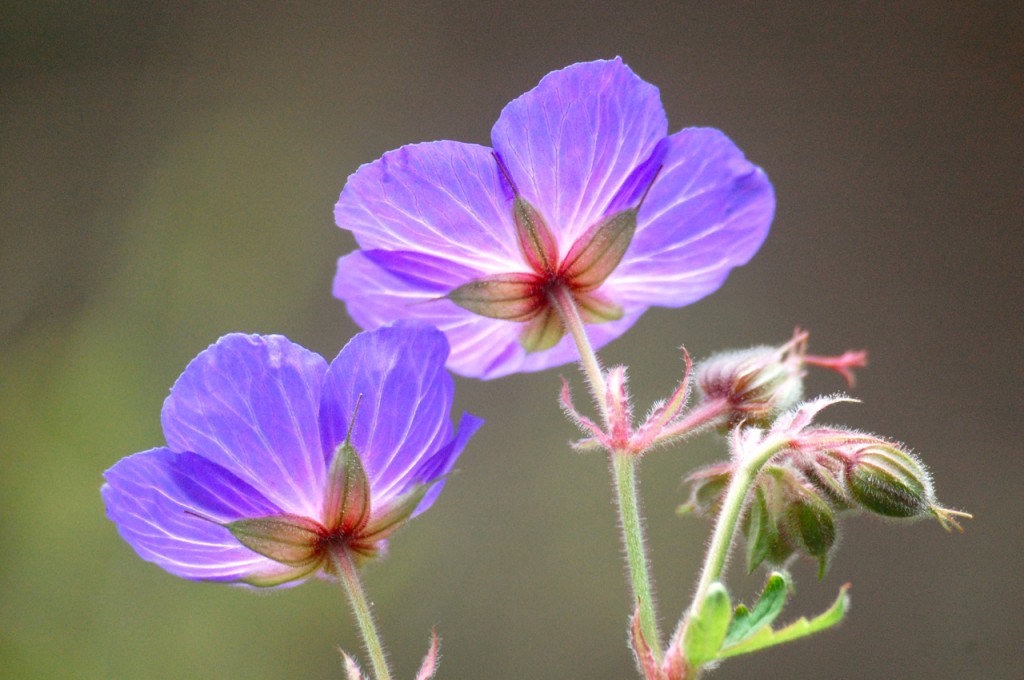 This was a real beauty…and the sun (yes, we had some) shone through the petals…rubbish cut flower however.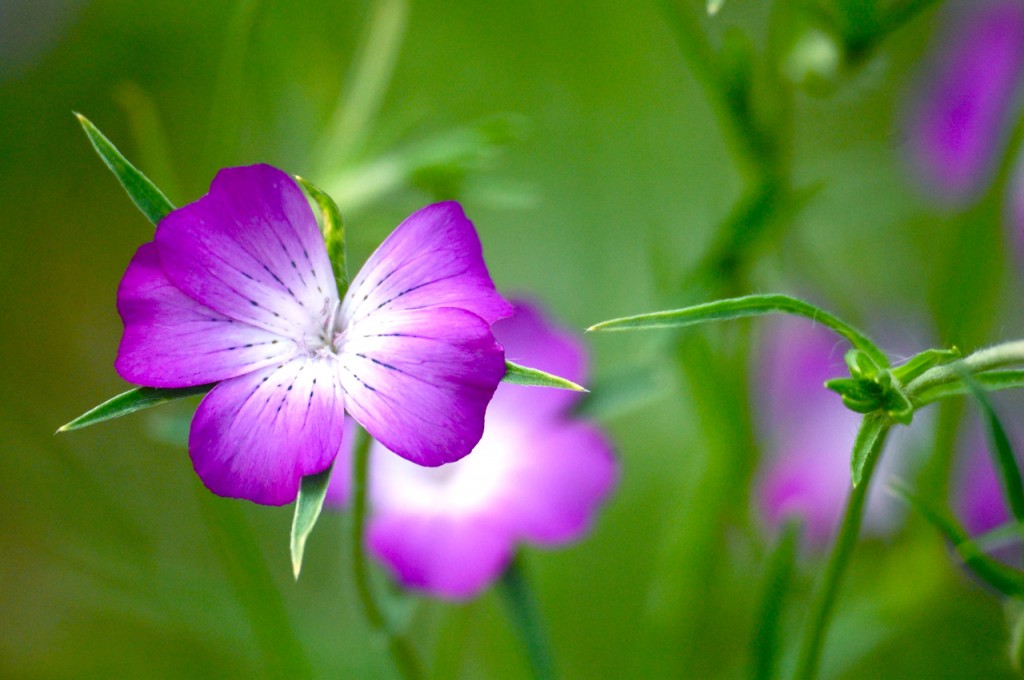 I was delighted to see the Botanics were having as much difficulty as myself in growing some annual flowers…but like ourselves their Corncockles rock out for the free world…great colour and seemingly impervious to rain and wind damage.
Karen's version of events: Oh, we were having such a glorious time, the only thing that could possibly make it better would be a 99 with double flake, sprinkles, strawberry sauce and stardust for Mr Higgledy and a Mini-Milk for me. Clutching the tinkling of change I asked "are we going near the cafe?". "No", said Ben, "we haven't got time". My little heart sank like a fat frog on a small lilypad. But, he was the boss (and last time I rugby tackled him so we could go down the corner shop for a MilkyWay, he told Aunt Flippy, and I wasn't allowed bubble bath for a month).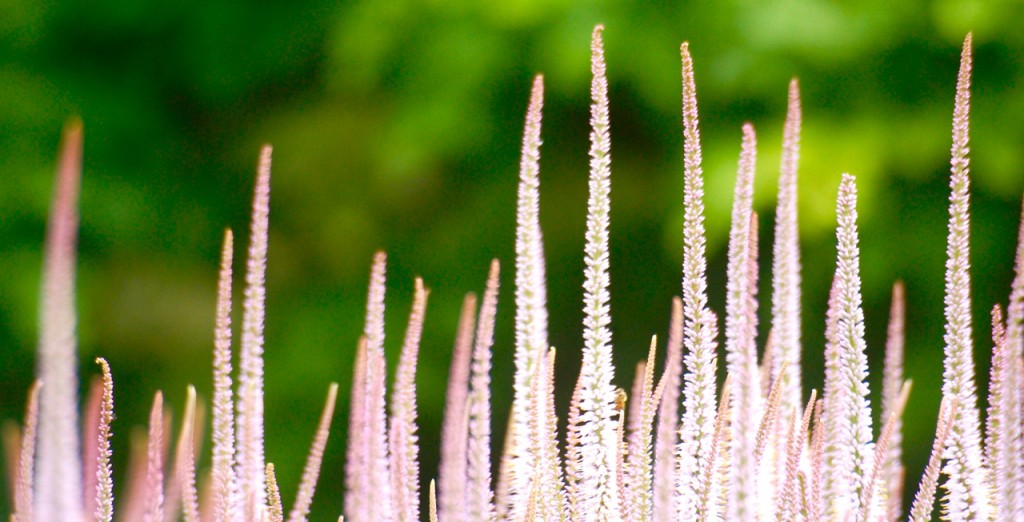 All in a fine morning spent with the lovely Karen…looking forward to an Autumn visit…and perhaps an ice cream…or a scone…not too much to ask, a scone, is it?
Karen's version of events: So, I donated my small change to the Retired Circus Hamsters Collection tin, I thought about the homemade scones and plum jam at home. Knowing Higger's photos would all be better than mine, I contemplated slipping a few in down below were he ever to write a post about our magical day out.
Benjamin (and Karen)