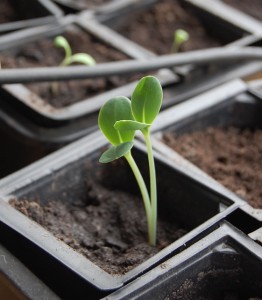 I had a couple of emails asking what Cerinthe seedlings look like…so here you have it. They often come up with two stalks. Some folk separate them…I don't myself…I just let them get on with it.
Remember to soak your Cerinthe seeds overnight in tepid water, this softens the tough casing and you will get better germination results.
Cerinthe are in the Higgledy Garden 'Seeds to sow in Autumn collection'. 12 packets of seeds for £12 including postage and also in the 'Complete cut flower collection' 20 packets for £19.50 including postage…yes…these are a bargain…you won't find a deal like that down your local garden centre! ;)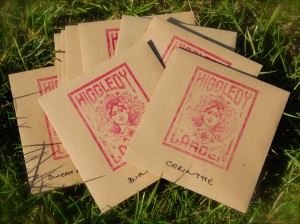 For more advice and tips on growing cerinthe…click: 'How to grow Cerinthe'
Have fun!
Kindest regards
Benjamin Higgledy