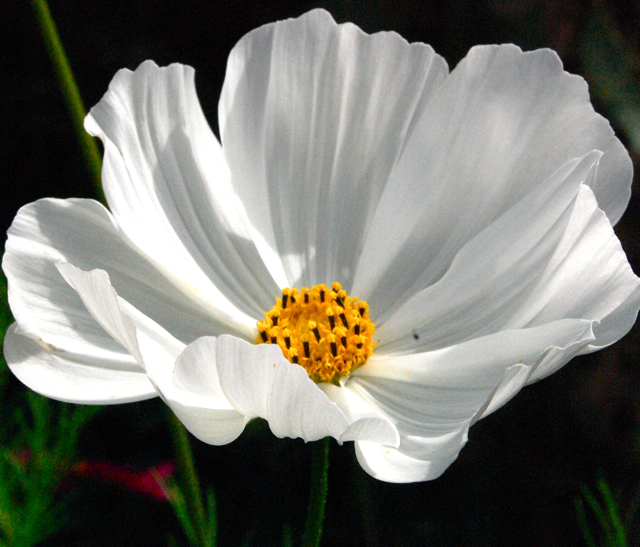 Cosmos 'Purity' seeds are amongst the most popular with Higgledy garden customers and it's not surprising. Cosmos 'Purity' is a rather special plant…very elegant…very chic…and no bother…a very low maintenance annual.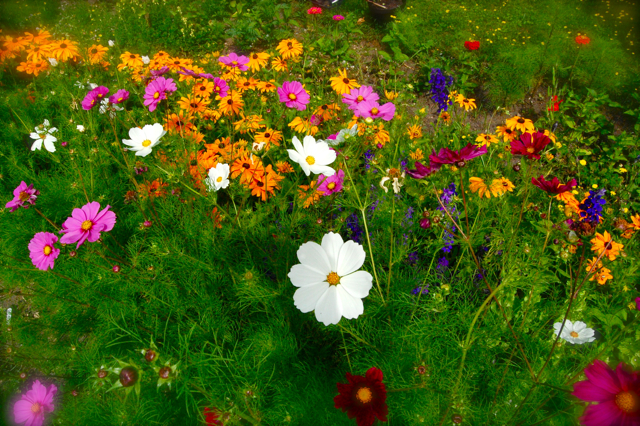 The flowers above are in one of the Higgledy garden beds…ok…it's all a bit of a jumble but that's the way we roll at Higgledy…you can see how well the Cosmos 'Purity' stands out and 'calms' down all the other wayward colours…well…sort of. ;)
I start some seeds off in pots from the beginning of April…and pop them out into the real world six weeks later after the frosts have stopped trying to annoy me…then also sow some directly into the soil in the middle of May. This gives a huge flowering period. Plants need very little looking after…though water them if it's been dry for ages. I don't even stake mine and thus far they have stayed upright all summer…which is more than can be said for myself on occasion.
…easy life…
Cosmos 'Purity' also can be found in the famous 'Higgledy Garden Complete Cut Flower Patch'…20 packets of seeds for £19.50 inc p&p…not to be sniffed out…oh no indeed.
Links to: 'Sensation' and Rudbeckia 'Marmalade'
Have fun mon petite Munchkins.
Regards
Benjamin Higgledy