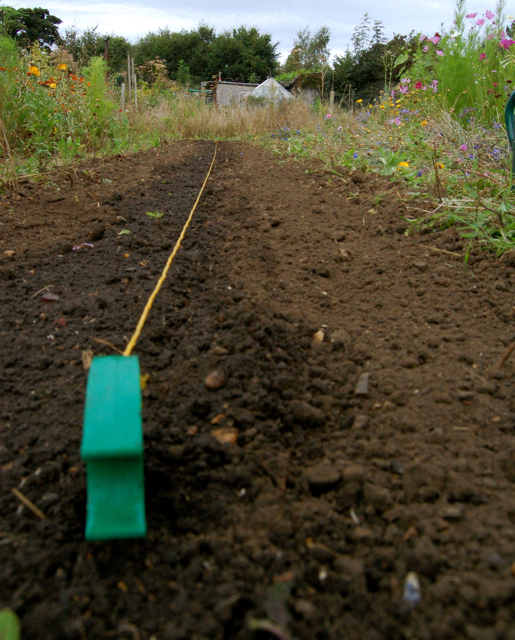 As many of you will already know I am moving the Higgledy Garden down to Cornwall and have already cleared the bigger part of the garden in order to hand it back to it's rightful (and very kind) owner. So space is critical.
The plot you see in these photos is my allotment (Aka: The Lotty plot) which has just six, one metre by six metre beds…and it is FULL of late flowering annuals. This makes sowing hardy annuals tricky.
All of these flowers will be going to a friend's wedding next Saturday…so I will continue my sowing extravaganza then.
The purpose of this post is just to give those of you who a new to having a cut flower patch a few tips on getting started with autumn sowing.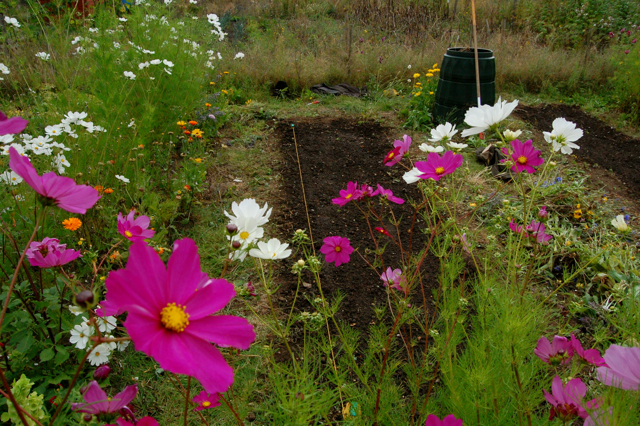 All of the seeds that we sow in autumn can also be sown in spring…but they will give us bigger and earlier plants next year if we sow some now…so it's a very good idea if you have time and space, to get some sown in september and the first couple of weeks in october.
How to sow autumn annuals.
*I sow mine in one metre wide beds and sow in three rows. This makes it easy to get to the middle of the bed without treading on it…which is a 'no no'.
*Dig the bed to about the depth of a spade blade…or a 'spit' as us horti types like to say.
*Dig out ALL the weeds…weeds are thieves…they steal light, nutrients, water and energy in general…they are vampires and MUST be destroyed. You are 'Buffy'…do your job.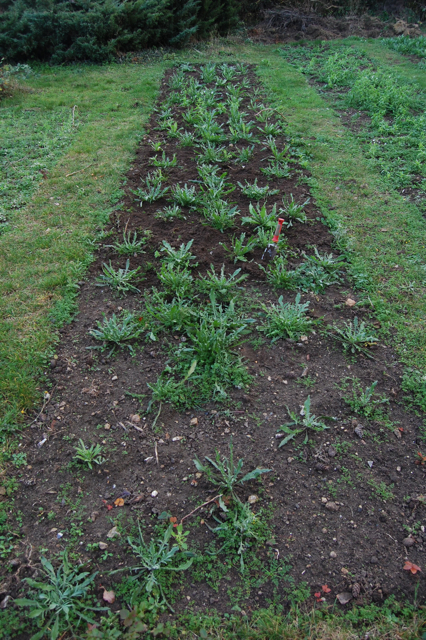 *Take a line and mark out your middle row…run the non business end of a rake down it to make a SHALLOW drill. (No need to bury your seeds four foot under ground)
*Water this empty drill. This will stop your seeds blowing away or indeed getting washed away by watering afterwards.
*Thinly sow your seed into the drill. In the one above a sowed Godetia, 'Crown'.
*Gently cover the seed with soil taking care not to bury it too deeply…or not at all. (some seeds need light to germinate and need to be surface sown…but very few hardy annuals do…Bupleurum is one however)
*Water again very gently.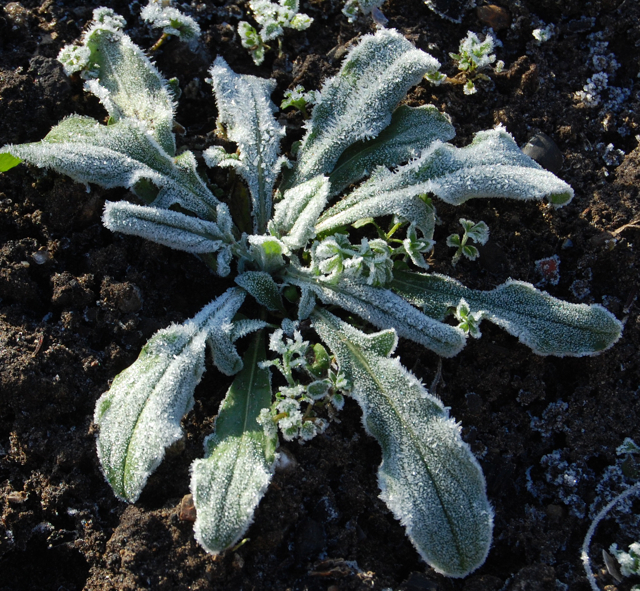 *Do a little dance and pray to your Gods or Spaghetti monsters.
*Most seeds should germinate within three weeks…don't let the ground completely dry out during this time.
The top growth of your seedlings will slow right down as the weather cools but underground the clever little chaps will keep growing…and by spring the roots will be ready to power very fast top growth. Genius.
If you want to sow in autumn then you could do a lot worse than popping over to my friendly little seed parlour of dreams and buying yourself…the 'seeds to sow in Autumn' collection…12 packets…20% discount…and includs shipping. NB I would get these in the ground before early October if I were you…or if the weather and soil gets too cold they may not germinate…having said that…they will probably pop up in the spring…clever things them seeds…
Good varieties to choose are:
*Cornflowers
*Calendula
*Bupleurum
*Godetia
*Larkspur
*Scabiosa
*Cerinthe
*Ammi Majus & Visnaga
*Corncockle
*Nigella
*Sweet peas
*Eschscholzia
Have fun!
Mr Higgledy.