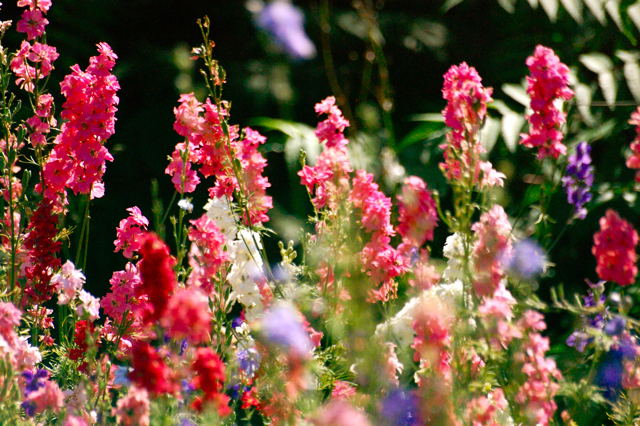 From the time of the Pharaohs, mankind has loved growing Larkspur…indeed i'm sure King Tut himself tried to soften up The Valley of The Kings using a 'cottage' feel swath of the little darlings.
Formally Larkspur was classified as an annual Delphinium…but now is 'consolida', meaning…well…'unclassified'…hope that helps.
Larkspur Cosolida Ambigua is branching Larkspur…and a damn fine cut flower it makes too. Flowers are usually blue but also can be pink or white.
How To Grow Larkspur Consolida Ambigua From Seed.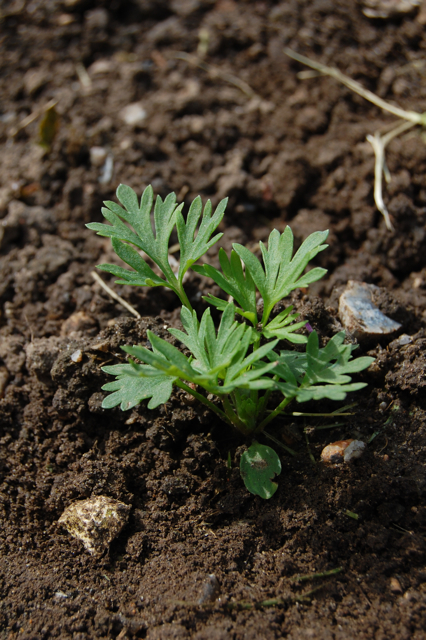 *Clear your bed of weeds and nasties, leaving your soil as a fine tilth.
*I sow in straight lines…my flower garden is a productive one…it doesn't need to look attractive in itself…although of course it looks spanking gorgeous. Staight line sowing makes it SOOOOOO much easier to keep weeded.
*I sow some in Autumn (Will be sowing the last batch this weekend) and then some in mid April.
*They don't like root disturbance so best sow them direct in the soil rather than in pots.
*If you can leave the seeds in the fridge for a couple of weeks before sowing. (Seeds sent out from yours truly have been stored in the fridge)
*I thin to about half a foot in the spring…much closer than most of my flowers which I thin to a foot.
*Ask the slugs nicely to 'go elsewhere'.
*Keep the ground moist whilst they germinate but not waterlogged.
*The best Larkspur for cutting in my not so humble opinion is Larkspur 'Giant Imperials'…these have strong stems and last a week or more in the vase.
BUY LARKSPUR 'GIANT IMPERIALS' :)
Have fun one and all.
Regards
Benjamin Higgledy