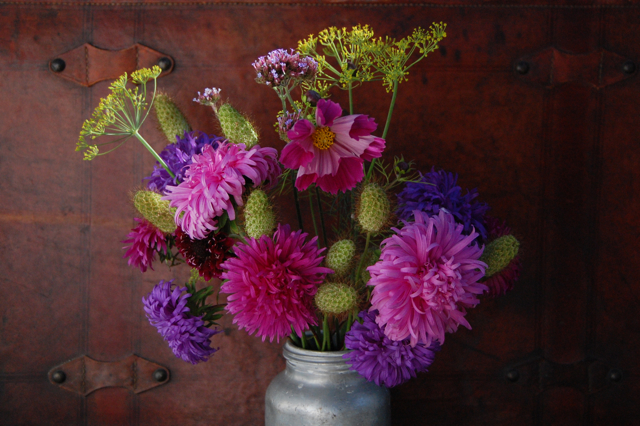 *It is absolutely imperative that you start off with a super clean vase. Yes…hot water and towels by jingo! This is by far the most important step in extending the vase life of your flowers.
*Start your flowers off in tepid/warm water. This helps the water transit much faster to the blooms.
*Cut the flower stems at an angle so that the cut doesn't sit flat on the bottom of the vase, thereby stopping a good flow of water.
*Cut your flowers early in the morning or in the cool of the evening. This is when they are most hydrated and feeling good about themselves.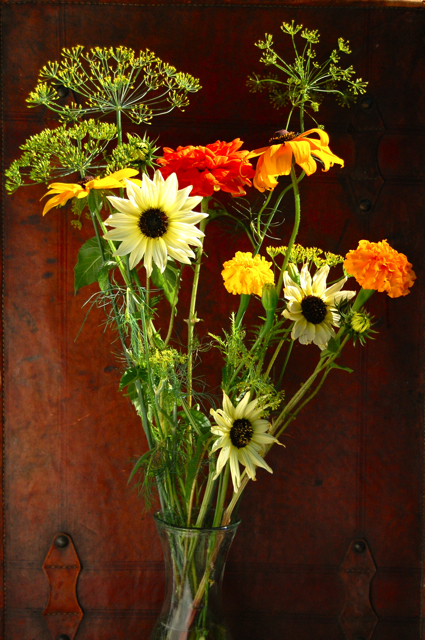 *Put your vase in a cool place…away from direct sunlight or drafts.
*Don't keep them next to the fruit bowl…ripening fruit gives off ethylene gas, which to flowers is super toxic…they will keel over on your bananas. (not a good look)
*Some folk add a drop of bleach to the water to kill harmful bacteria. I can see that this would work. I don't do it myself…it goes against my credentials.
*Remove all the lower leaves off the stem. Leaves in the water produce a gas which will quickly kill off your blooms.
*Remove blooms as they 'go over'.
*Personally I can't stand those sachets of floral preservative. As a product they are  unsustainable and they just seem to go against the whole flower vibe…quite frankly they're tacky. Lemonade is commonly used instead of preservative. Hummmm…  Some studies have shown that preservative actually decreases the life of some flower varieties.
*It is my own view that you can forget preservatives in favour of simply changing the water every day. But don't take my word for it…do some side by side tests on your own flowers.
*However…I have used a splash of lemon juice with good results. My intuition tells me the acid may kill of bacteria…but remember…I'm not a scientist…I just potter about growing flowers and persuading you to do the same.
The Complete Cut Flower seed collection. £19.50 :)
Thanks for tuning in.
Kind regards
Benjamin