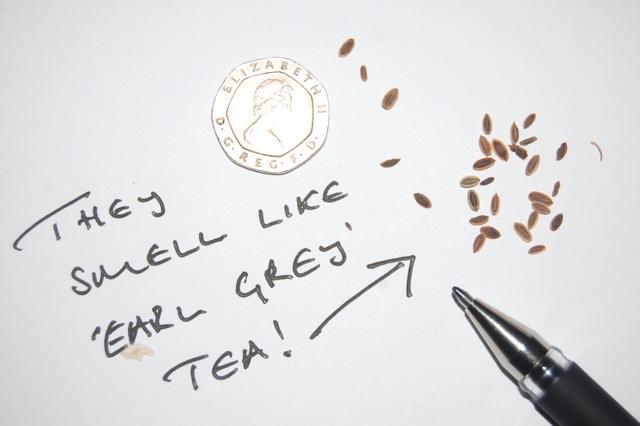 I grew some Dill in the Higgledy Garden last year…and the plants that survived the early drought, the later monsoons, and the attack of the killer slugs of death, turned out to be a mighty fine addition to the cut flower patch. They last a week to ten days in the vase and they will add a very contemporary, architectural vibe to your displays. They are of course edible and can be added to your salads…and the seeds to stews and to those Moroccan wotsits….'Tangines'?, 'Tambergines'?, 'Tangerines'? …you know…one has Lamb and apricots in it and makes you feel like everything is right with the world…
How To Grow Dill From Seed.
*Find yourself a sunny spot out of the wind. Dill is a willowy creature and won't take a gale in my experience…so if you haven't got anywhere sheltered you will need to stake her. *The ground needs to be free draining…raised beds are good for this but not necessary…just try to ensure she doesn't have her feet standing in water.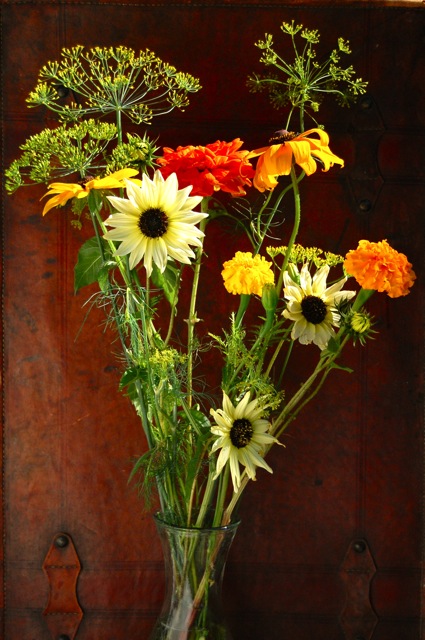 *I don't bother starting in pots undercover…just sow direct in April…perhaps do a couple more rows at two or three week intervals for a continuous supply.
*I always sow in straight drills…this way it's easy to spot your emerging seedlings from the emerging weeds…and weeding is MUCH easier.
*Leave a gap of about a foot between rows…this means you can run your trusty (or otherwise) hoe between the rows without danger of decapitating your crops.
* Dill will happily self seed the following year…so you may wish to dedicate a bed to it….I myself collect seed and resow…but I'm a dafty like that…I like to keep my straight lines…I was German in a past life.
I sell Dill, 'Mammoth' at £.1.50 for 500ish seeds. :) Try them with simple 'Blue Ball' cornflowers and/or Sunflower 'Vanilla Ice'.
Kindest regards
Ben Higgledy
'Christmas wrapped seed collections' 20% off. Free shipping.'