When it came to growing our Foxgloves from seed, Great Auntie Gethsemane would take control. There was an area of dappled shade in the old cut flower garden and Gethsemane said that there was no better place that that for her her Foxglove chums.
Foxglove leaves are highly toxic…and my Auntie would warn poor old Uncle Hector that if he continued to drool over Mandy Dexter, the fishmonger's sister, then she would feed him a prawn and Foxglove salad which would put pay to his desires on a permanent basis.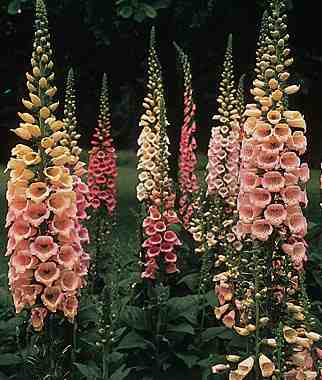 Gethsemane would grow all sorts of foxgloves from seed and always tutted those folk that paid so much for the young plants at garden centres…or worse still at DIY centres. *shudder
Two of her favourites were the plain and simple 'Alba'…a beautiful, white foxglove that was elegance on a stem…and 'Excelsior' which was a mix of colours, reliable and jolly….or 'very gay' as Gethsemane would say.
Here are some tips that the old fruit bat past on to me…
How To Grow Foxgloves From Seed.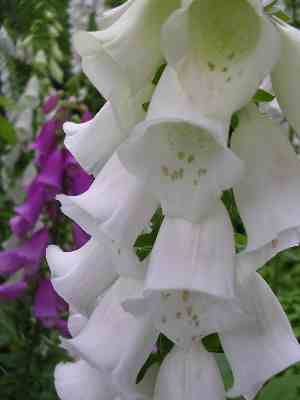 *You can start your foxgloves off in seed trays from mid May until late July…and plant them out in Autumn…or you can directly sow in seed beds.
*Although they will manage in full sun, it is best to fin a bed of dappled shade or one which has a mixture of sun and shade throughout the day.
*Foxgloves are biennial and will flower in the spring of the second year…
*Sow in straight drills…ie scratch a straight line into your seed bed…
*Water this drill BEFORE you sow your seed…then sprinkle your seed thinly within the drill.
*When the foxglove seedlings are a couple of inches tall…thin them out to a spacing of a little over a foot.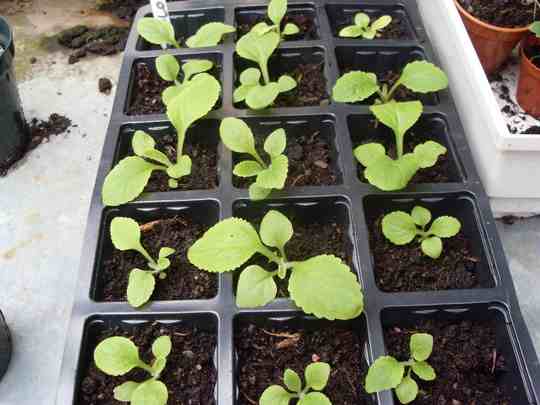 *They usually need a bit of staking if not protected from the winds…a sheltered spot is always better for tall flowers such as the foxglove.
*Because of their biennial nature of flowering in their second year…it is important to sow again next season, in order to have flowers every year.
*You can find Foxglove 'Alba' in the Higgledy Garden Seed Shop at £1.95 a packet…and you will also find the wonderful 'Excelsior' at £1.95.
Foxgloves are a great addition to the cut flower garden…show them with another early flower biennial such as Hesperis (Sweet Rocket) and all will be well with the world.
Give it a bash…growing foxgloves from seed will make you happy. Fact. ;)
Have fun mon ami!
Best wishes.
Benjamin.