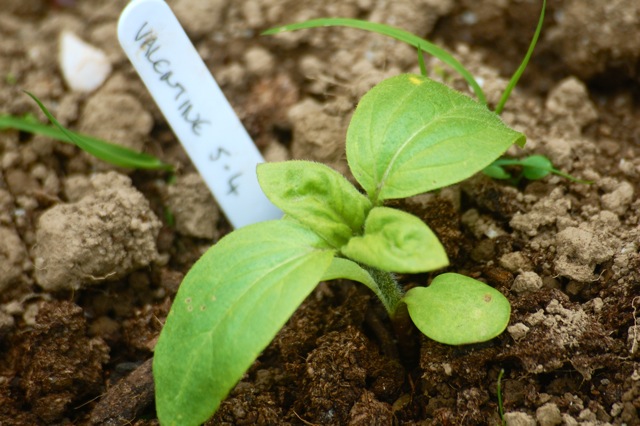 There is a view amongst many, that sunflowers should only be sown direct into the soil rather than in modules or fibre pots…this is because they have a tap root…and if this is damaged then the plant will suffer. I can understand why this could be the case but all the ones I sow in modules or fibre pots seem to be just fine.
The advantage of sowing in fibre pots is that you minimise any root disturbance…I give mine a good soaking before I plant them out…this softens the material and allows Mr Sunflower root to power through the base of the pot and head off merrily toward the magma.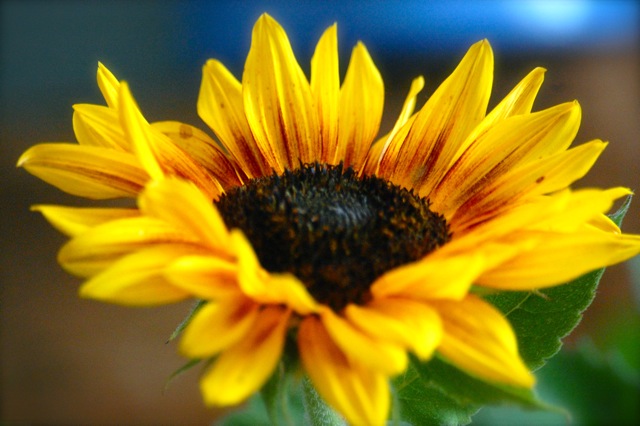 The other great advantage is that you can space your sunflower seedlings exactly where you want them…planting in grids makes hoeing super easy. So for a little extra hard work at the beginning of the season you will have a much easier time of it later on.
Tips For Growing Sunflowers From Seed.
*When sowing in fibre pots or modules, use a good quality compost.
*I only sow one seed per pot as they are generally super reliable.
*The seed needs to be about a cm deep.
*If you are growing lots of types…it is worth labeling them…as the old Chinese proverb goes…'The palest ink is sharper than the best memory"…though I keep forgetting this proverb…
*I sow from early April and some here and there until late May.
*Plant them out after the frosts in a bed that gets at least 6 hours of full sun.
*If your sunflower patch is exposed you will need to stake your plants…I never had and they have always managed very well.
*If you decide not to use the flowers for cutting… leaving the flower heads on the plant will provide food for the birds…and you can feel all smug and good about yourself.
TRIVIA: The Sunflower is native to the Americas…where the might fine Inca folk used to worship it's image as an insignia of the sun God…(you heard it here first.)
This year I am growing (and have available in the seed shop) Sunflower 'Earthwalker'…delicious chocolate browns and terracotta's…the best dark sunflower for the cut flower patch…hands down.
'Ring of fire'…very bright and cheerful sunburst blooms…red centres fade out to chrome yellows…very 1960's Californian surf dude, sort of a sunflower…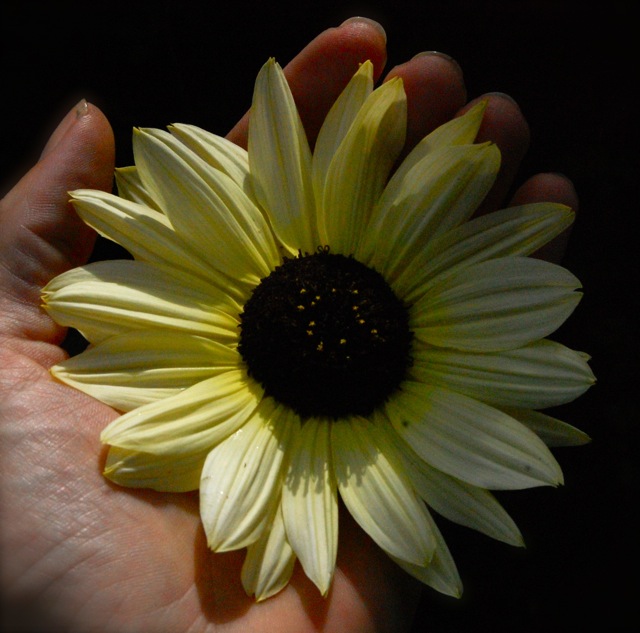 'Vanilla Ice'….my sunflower of the moment…delicate pale lemon flowers…like all my sunflowers these are branching types, so you will have loads of blooms for the vase from Summer through until late Autumn.
'Valentine'…super traditional…this is the sunflower your Granny will have grown…robust…reliable…with deep brown centres, the colour of well behaved spaniel's eyes…
A sunflower patch should be a part of every cut flower garden…keep harvesting the flowers and they will keep producing more flowers…cut them when they are about half way open. The petals are edible too…throw them in a salad and folk will think you are so cool that you clearly must live in Brighton.
Have fun!
Kind regards
Benjamin.