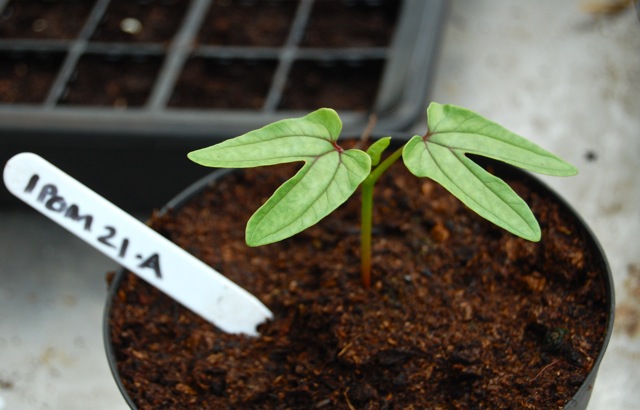 Ipomoea 'Heavenly Blue' is a twining annual with heart-shaped leaves and funnel-shaped, sky-blue flowers up to 3 inches across, with delicate white throats. Happily this drop dead gorgeous plant is easily raised from seed.
Now…you may be thinking…how on earth can a climber like this be used in the cut flower garden?…and you would be quite right…the answer is tenuous. I can say that the flowers can be utilised by floating them in a bowl of water…which they can…and they look mighty fine…but the truth of the matter is that Ipomoea 'Heavenly Blue' is one of my favourite annuals of all time…and this is my site…my shop…so it's going in! ;)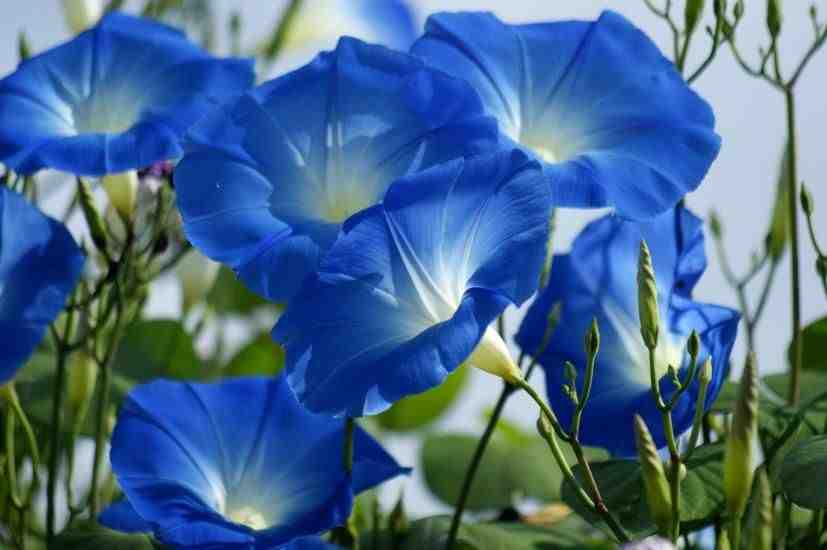 Native to Central America our climbing friend likes her sunshine…and loathes a cold wind….so it is a MUST that she is homed in a warm and sheltered position.
How To Grow Ipomoea 'Heavenly Blue' From Seed.
*I sow the seeds in April/May. Either in fibre pots (preferable) or individual modules or pots…Ipomoea hates root disturbance…even when quite small.
*Sow seeds to about three times their width (as with most seeds) in good quality seed compost or sieved homemade compost.
*Seedlings must not be planted out until all threat of frost has passed.
*Space the seedlings to about 10cm apart against a trellis or next to canes etc.
*They need a soil that has good drainage…clay isn't their favourite stomping ground.
*Despite need ing good drainage, you should ensure the ground they are in doesn't dry out too much…keep it moist when possible.
*Dead head the spent flowers and she will keep flowering all summer long…from July until October.
*In the right conditions the plant can reach three metres.
I am experimenting this year by trying to grow them up Sunflower 'Earthwalkers' and also up Ricinus 'Impala'…I think the bright blue will look great against the bronze foliage of Ricinus…and…nothing ventured, nothing gained.
I sell Ipomoea 'Heavenly Blue' seeds at £1.95 for 75ish seeds.
 Other annuals climbers worth having a look at are the wonderful and majestic 'Cobaea Scandens' and the exotic and somewhat saucy Mina Lobata.
Best wishes.
Benjamin Higgledy.