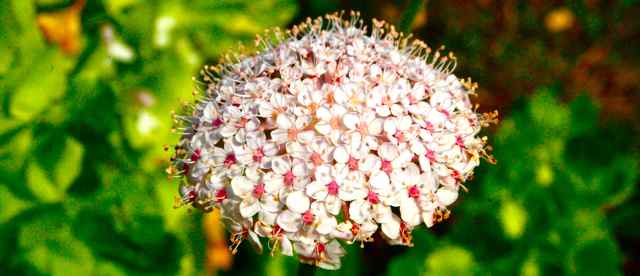 Didiscus is a native of Australia…this may be hard to believe as Didiscus is sophisticated, mild mannered and generally a joy to be around.
The flowers take the form of umbels…sometimes up three inches across…they can be blue…through lavender and to pale creams. I'm a fan of the cream ones myself…the blue ones look like the cheap and vile sweets my Gran used to buy me on a Saturday.
Didiscus are not tricky to grow from seed….though this year my seeds took eight weeks to germinate…when they usually take around three.
For the cut flower garden these flowers are a true gem….I use them in loose arrangements with other country style flowers like Scabiosa, Cornflowers and Corncockles…and something citrus green to cool it down…Dill 'Mammoth' or Nicotiana 'Lime Green' will do the job rather well. Also adding something with some height improves your chances of impressing the vicar…Godetia 'Crown' works in this regard.
Oddly (to my small mind at least) our chum Didiscus is actually a member of the parsley family and is related to Dill and Fennel…though you wouldn't know by looking at it.
In the vase Didiscus flowers should last 7-10 days…which is pretty dandy if you ask me…I find that they liked to be picked in the early morning… (as most flowers do as it happens)…when it's cool…but don't pick them if they are still wet from the dew.
How To Grow Didiscus From Seed.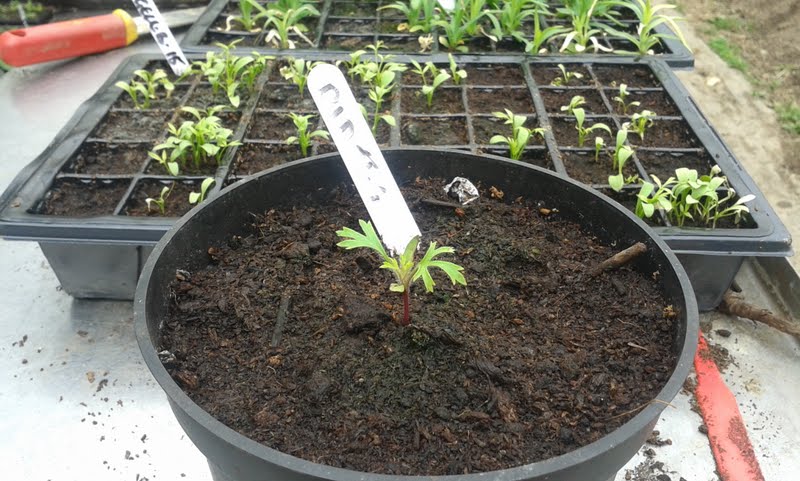 *I start mine off undercover from late March…or April.
*Sow into modules or pots using a light soil or some good quality compost…or a mixture of both.
*Don't bury them too deep…a light covering is fine…a dusting even.
*Keep your Didiscus seeds damp whilst they are getting jiggy with the germination thing…usually this will take about three weeks…this year it took yonks longer.
*Germination can be erratic…next year I will sow more seeds into each pot to ensure I get at least one per pot.
*Don't plant out your Didiscus seedlings until all threat of frost has gone…probably towards the end of May.
*I plant out a foot apart…but you could go a little less if the mood takes you.
*Plants can get to two foot and sometimes will be grateful for a little support…a few twigs spiked in the ground is usually enough.
*(This is a little geeky…) Didiscus flowers are what we call Ethylene sensitive…ethylene is produced from leaves that are below the water line in a vase…it is a byproduct  of the decomposition process and will make flowers fade more quickly…so remove leaves that would otherwise be under water….this is a good practice with all arrangements. As with all flowers…changing the water everyday will SUBSTANTIALLY prolong the life of your flowers…yes…I know it's a faff…just do it and stop moaning.
"Where Can We Buy Such Wonderful Didiscus Seeds Mr Higgledy?"
…well…as it happens my dear friends I sell them myself in the country's best loved flower seed shop…the Higgledy Garden Seed Shop no less…
Didiscus 'Lacy' are £1.95 for 100ish seeds.
Have fun one and all!
Kindest regards
Benjamin.