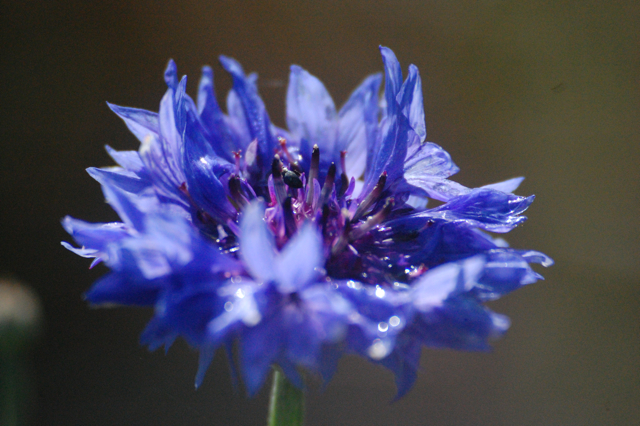 Cornflowers (Centaurea cyanus) are a UK native…fabulously simple… extraordinarily beautiful and also easy to raise from seed. In the days before herbicides these cheeky chappies would be seen growing up through the corn fields and annoying farmer Palmer… These more modern times have pushed the native cornflower into very few pockets in the UK and it is now considered a very rare wild flower .
Cornflowers are hardy annuals and as such can be sown in either Autumn, for an earlier show in spring…with much larger plants…and also in the spring, for flowers from June. I sow during both of those periods. Autumn sown cornflowers can easily get to shoulder height by late May.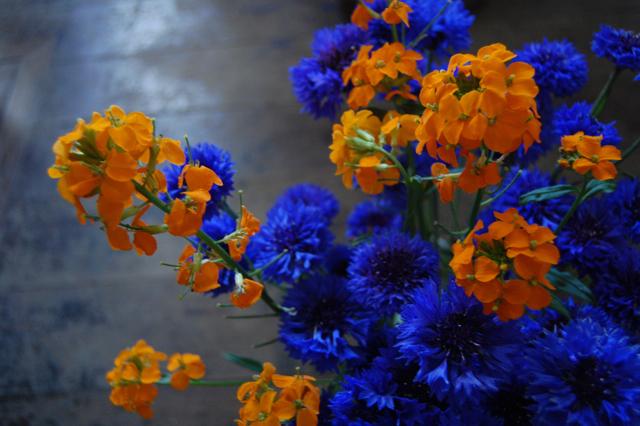 They make the most excellent cut flowers…and they will keep producing flowers all season long if you keep cutting them. A well managed cornflower bed can give you heaps and heaps of flowers from May until the frosts.
Regular readers to Higgledy Garden will know I have a soft spot for oranges and blues in a tangled combo…Cornflower 'Blue Ball' with flowers such as Calendula 'Indian Prince' or Nasturtium 'Scarlet Munchkin' is a mighty fine sight to behold.
How To Grow Cornflowers From Seed.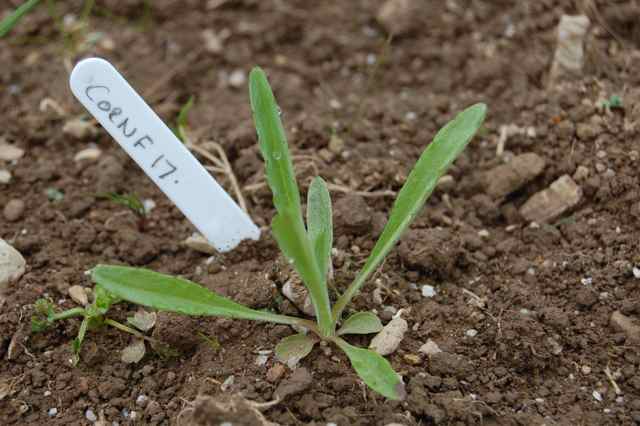 *As I outlined earlier, you can sow in Autumn (I sow in September) and also in the spring…I don't make a sowing until the soil warms up in April, but many folk sow in March and have good results. The seedlings can take a light frost so don't worry yourselves on that front.
*It is super important to ensure that your cornflower bed is weed free before you sow…and make sure the bed gets lashings of lovely sunshine too.
*Cornflowers LOVE a poor soil and a free draining poor soil is their Holy Grail.
*I sow my seeds in straight drills about a foot apart.
*Autumn sown cornflowers can get HUGE…so support can be a good idea….I lost hundreds of plants in a storm a few seasons ago.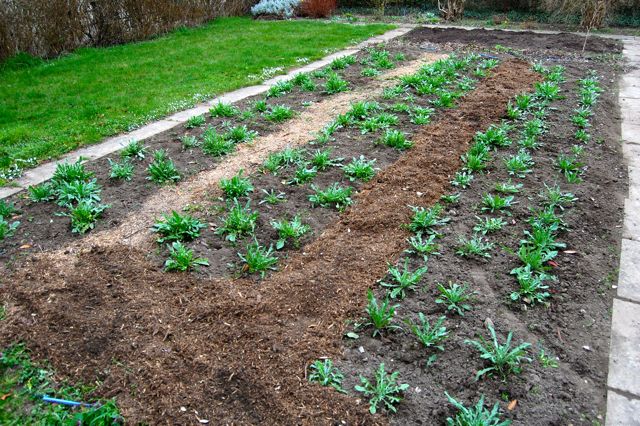 *Thin out your plants when they are a couple of inches tall to a spacing of a foot apart
*Seedlings will happily transplant but best done when they are smaller than your thumb. (It's my rule of thumb)
Cornflower Trivia: In the ye olden days way back yonder…young men in love would wear blue Cornflowers in their lapels…if the flowers faded then it was seen as a sign that their love would fade also. In some parts of Russia…the blue dye is extracted from cornflowers and used to dye Vodka blue.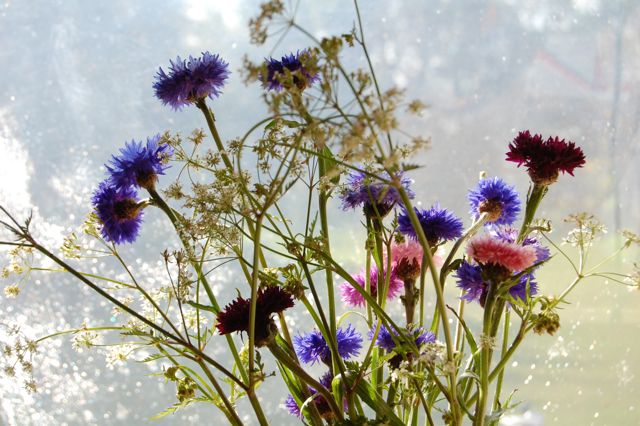 I can't recommend cornflowers enough for your cut flower garden…especially for beginners as they are so 'bullet proof'. Not just Cornflower 'Blue Ball' but also the deep crimson 'Black Ball' which is a more contemporary flower…great when shown or grown with pale flowers such as Didiscus 'Lacy' or Cosmos 'Purity'.
I sell Cornflowers 'Blue Ball'at £1.95 for 450ish seeds.
I hope you cornflowers are going well for you this season…best of luck!
Regards
Benjamin Higgledy
PS The RHS have a brief guide to Cornflowers…though obviously it isn't as good as mine. ;)