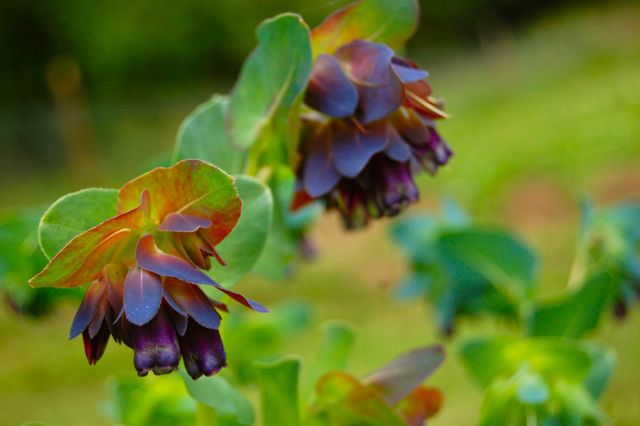 Growing Cerinthe major 'Purpurascens' from seed is a walk in the park. Cerinthe has long been a favourite of mine in the flower field…a really reliable and unusual hardy annual. Its leaves are amazing…fleshy…purple/green/blue…ovoid…and often mottled with white specs. The flowers are tubular bells inside 'felt tip blue' bracts. There is nothing quite like Cerinthe. Some say it is somewhat unsophisticated and uncouth…I am not one of those people.
If you are trying to encourage bees to your garden then Cerinthe is certainly a plant to have on your list…pollinators go wonky in the conk for it. In fact the olde English name for Cerinthe is 'Honeywort' as our ancestors thought it was the plant that bees made most of their honey from. (Bless the old folk and their funny old shoes.)
How To Grow Cerinthe major 'Purpurascens' From Seed.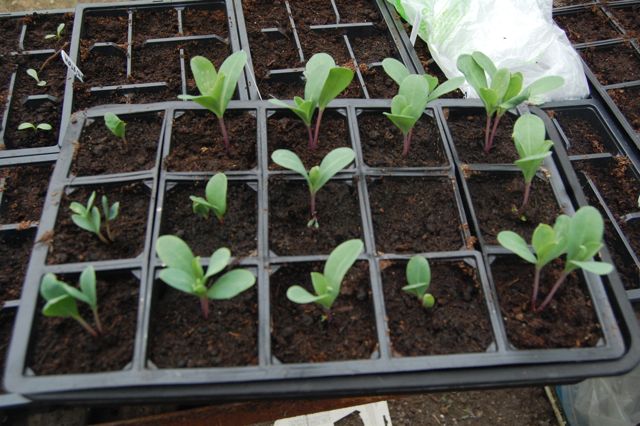 *Find a sunny spot and prepare your soil to a fine tilth. A free draining site is best. Cerinthe will be OK in partial shade…but to my mind she does better when she is drenched in gallons of sunshine.
*Soak your seeds overnight in tepid water, this helps the seedling break out of the tough casing.
*I sow direct into the soil in September and again mid April. I also sow some in pots in the greenhouse….you can sow earlier undercover…mid March.
*Cover the seed with about its own width in soil or compost and water gently.
*I thin mine to about a foot apart, though I know many other gardeners thin to a foot and a half.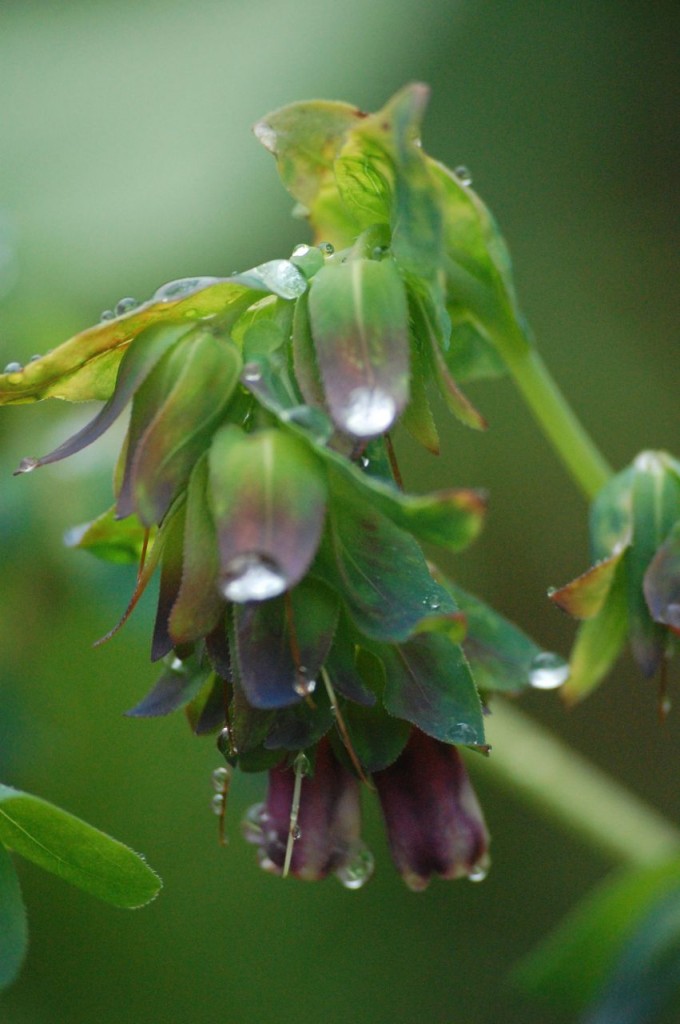 *You will find Cerinthe major to be slug resistant…which this year has been a god send in our slug infested country.
*Cerinthe will self seed…so once you have it…it will probably hang around and, indeed, if protected from Jack Frost will survive the winter quite happily….well…down to about minus five.
When using Cerinthe for cutting, try it with hot reds like Tithonia 'Fiesta Del Sol'…or deep oranges such as Calendula 'Indian Prince'. Something with a bit of height will spice things up…Dill 'Mammoth' is always a good one…or a spire of white Larkspur would be dandy too.
Have a swimmingly good time growing your Cerinthe…you will love it.
Best wishes
Benjamin
PS Here is a link to a brief article from the BBC with regard Cerinthe.