The new  Higgledy Cut Flower Garden was only sown up this April, it is lacking autumn sown flowers which would have been flowering away quite happily by now. Biennials are also absent this year. So we are a little later having flowers than we would be in a usual year.
However the flowers are all starting to get with the program. Here is a vase full of some of them.
…"can we have a close up Mr Higgles?"
…"Of course my dear chum…"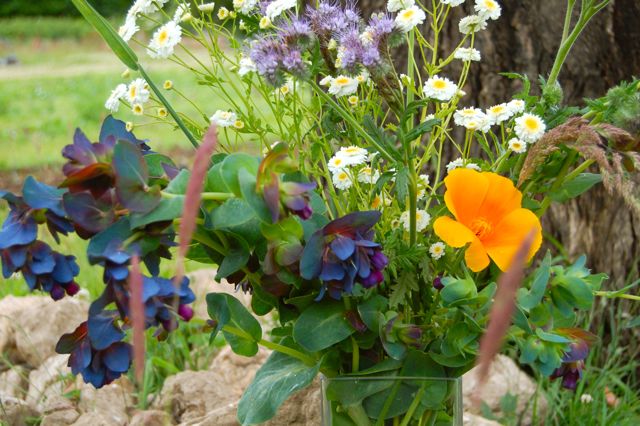 "wow…they look awesome…what varieties are they? will you marry me?"
"…well…first off we have (from bottom left) Cerinthe…then a lone 'Orange King" California Poppy….the small white clusters of flowers are Feverfew…the purple number in the top centre is 'Purple Tansy…as for marriage…no thanks…you sound like a bunny boiler'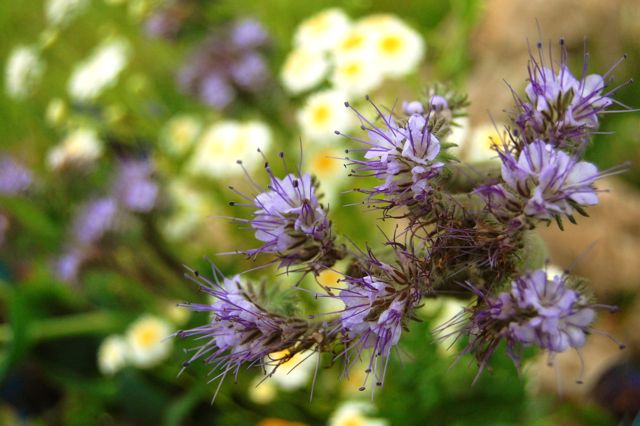 'Fiddleneck' is growing on Mark's (@10MinGardener) veg patch next door to the flower field. He is using it as a green manure…the bees are going round the bend to get at its pollen. I shall be stocking the seeds in the shop from the weekend…or sooner.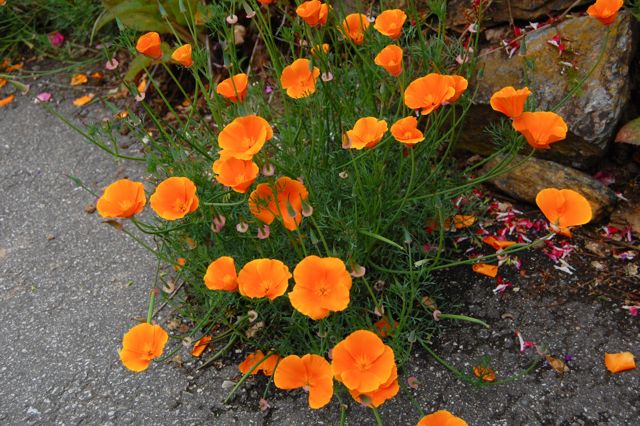 My spring sown California Poppies are just beginning to flower…but ones that self seeded at the end of last season are much bigger and have more flowers. The above flowers were growing out of the edge of a pavement in the village. I LOVE 'em!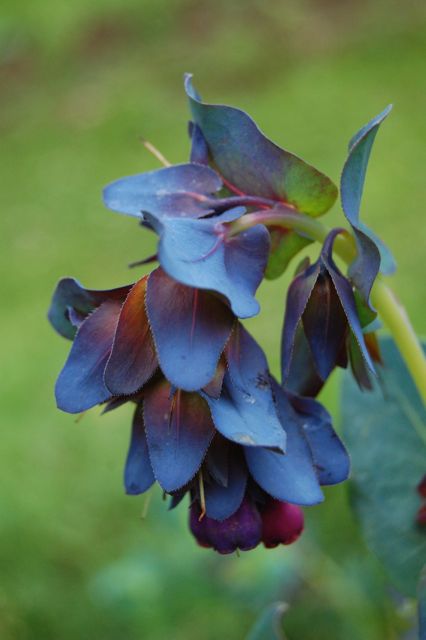 I sowed this Cerinthe on the spring equinox…March 21st…they have all done rather well. Try showing them with bright oranges…Calendula 'Indian Prince' is always good.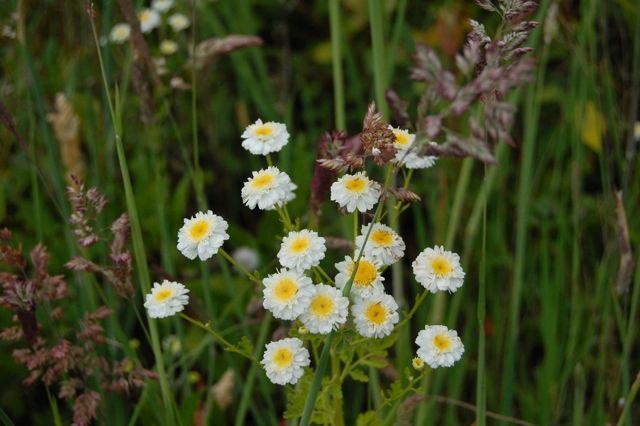 I am unsure of what variety of Feverfew these are…I stole them from the edge of Mark's plot. Feverfew is a perennial…the ones I have sown this year are 'Jackpot'…they will produce some flowers this year but won't properly get down and cut their funky shapes on the dance floor until this time next year.
I hope that your own flowers are doing well too.
Ben
PS If you are looking for flower seeds to sow now…then click over to 'Flower Seeds To Sow In July'.
PPS If you click the FaceBook 'like' button below…a tall stranger will give you a big sloppy kiss and fifty pounds….probably.