I have been trying a few different varieties of Rudbeckia this year to see which are the best for a cut flower garden. Two are the existing ones I sell…'Marmalade' & 'Irish Eyes' and then I have tried 'Cappachino ' and 'Cherokee'….
For a guide to set you on your way growing rudbeckia from seed click over to 'Rudbeckia growing guide' (It is specific to 'Irish Eyes' but it is the same principle for all the others…)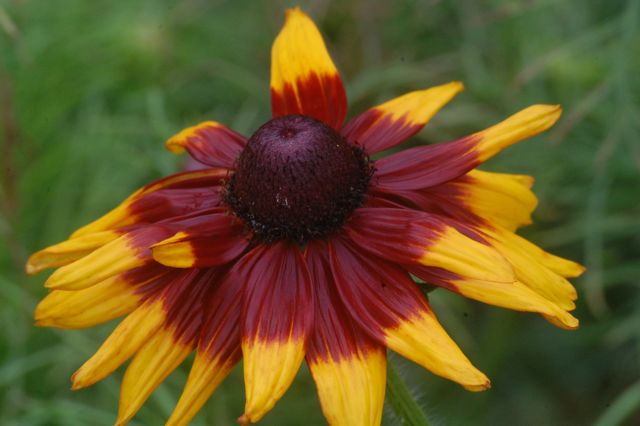 Rudbeckia 'Cappuchino' was easy to grow from seed…well…to be fair they all are. It is a little shorter than the other varieties and the stems don't seem as sturdy. A handsome creature indeed but looked shabby after the rain…I won't be adding it to the varieties in the shop.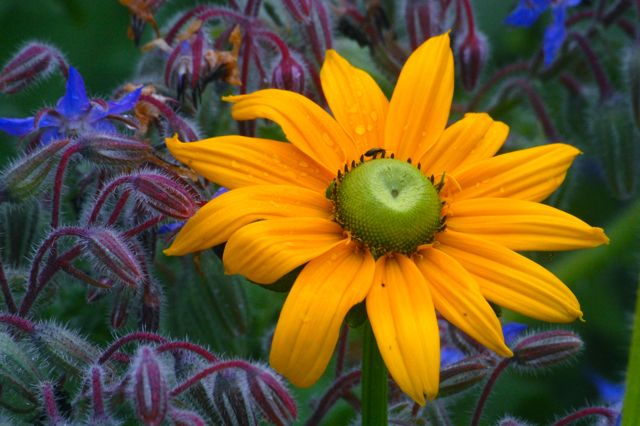 Rudbeckia 'Irish Eyes' I love you…please marry me…bright, happy little Celtic lass…grown here with Borage…(rather cleverly and smugly) …Strong stems…good vase life…cracker.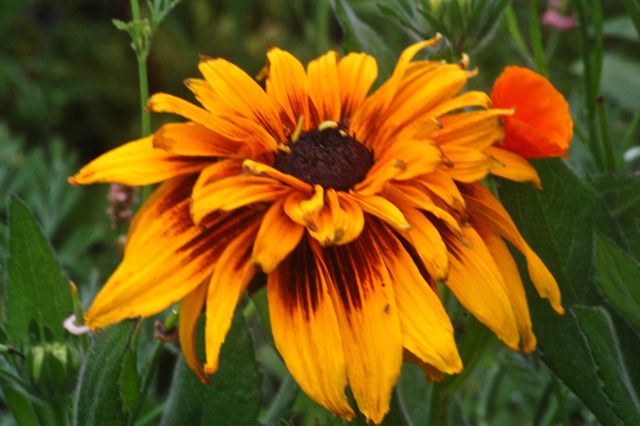 I found Rudbeckia 'Cherokee' really hard to germinate and grow on…when it flowered it looked awesome…for all of ten minutes…then looked scruffy. So much so I couldn't even be bothered to focus the camera properly. Sorry 'Cherokee' but YOU'RE FIRED!
Everything about this Rudbeckia is right…if your soul isn't completely healed of all its woes just by gazing upon this flower then I suggest you get professional help…maybe you need a holiday in the sun or the love of a good woman?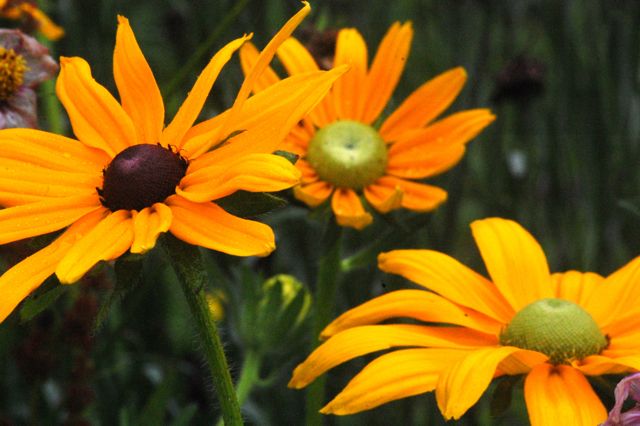 …yes they have similar petals…it is the centre that sets them apart. If I had to take just one to the desert island it would be 'Marmalade' but a close call and many of my flowerophile friends would chose 'Irish Eyes'.
Happy Rudbeckiaing my friends. :)
Kind regards
Ben