Growing Rudbeckia 'Irish Eyes' from seed is pretty straight forward and they have proved themselves to be fine upstanding chaps in the cut flower patch. Good strong stems and lashings of blooms. They are similar to Rudbeckia 'Marmalade' but more lemony with pale green cones instead of the orangey petals and dark cones.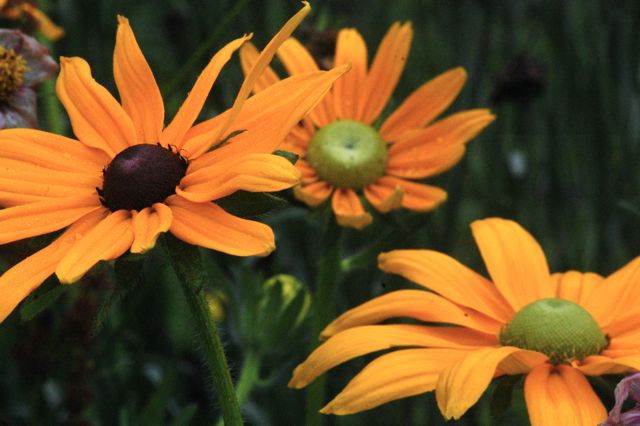 How To Grow Rudbeckia 'Irish Eyes' From Seed.
*I always sow my Rudbeckia undercover…in a coldframe…on a windowsill…in a greenhouse…or all three.
*I make my sowing at the beginning of April…other folk start in March…
*It makes life much easier if you sow in modules…in previous years I have always sown in modules with 15 cells (per standard seed tray size) but this year I threw caution to the wind and have sowed some in 40 cell trays…I know how to live.
*Only cover the seeds super lightly with your compost…or use a sprinkling of vermiculite if you are organised enough to have some.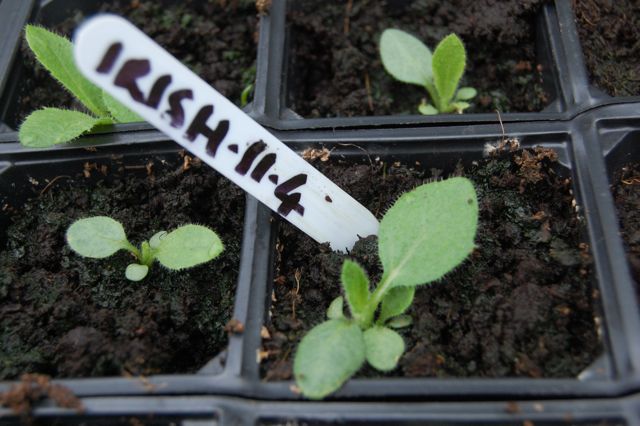 (NB The above photo was taken on the 11th May…I would let these seedlings get bigger before I would put them out…say another couple of weeks)
*Nearly always you/I will sow too many seeds…they are tiny and the urge to sprinkle too heavily is irresistible…but you MUST thin these out to one seedling per cell.
*After about six weeks…and after the frosts have finished being boring and have naffed off back up to Lapland, then your seedlings can be planted outside.
*Make sure they are planted in full sun.
*I plant mine to a foot…or perhaps a little more apart.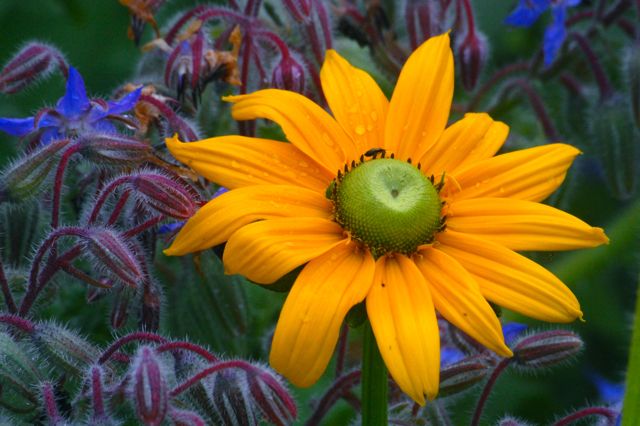 *Rudbeckia 'Irish Eyes' are fairly drought tolerant but they will need water whilst they are getting established.
*By cutting the blooms for the vase she will produce more flowers…we like this sort of behavior.
*If we have a VERY mild winter the plants may survive for another season…I am going to try fleecing a square metre of them this year as an experiment. (*geek.)
'Irish Eyes' is an outstanding cut flower…and with just a little effort you can have a good amount of plants that will provide lashings of flowers from mid summer through until the frosts.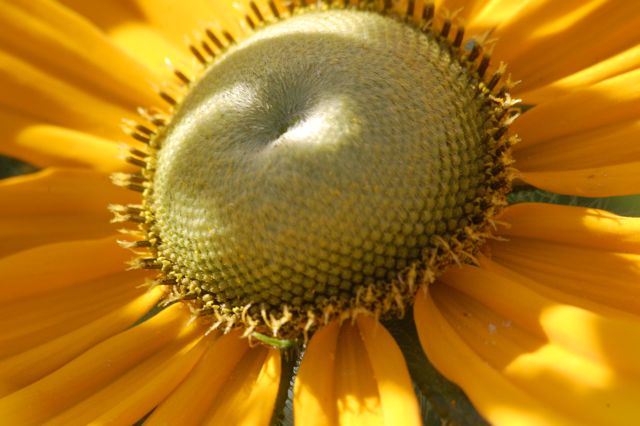 Try showing them in the vase with something that spires like 'Larkspur' and how about some 'Bupleurum' to soften the general vibe?
Have fun.
Kind regards
Benjamin Higgledy (Rudbeckia King of Northern Europe….self appointed)