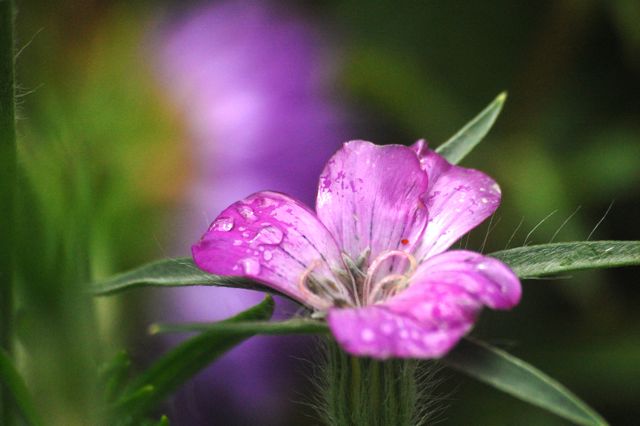 I've been growing corncockle from seed for a few years now…and love the little critters. Not only are the flowers tres chic and beautiful but also they are amazing for wildlife…hoverflies seem to go wobbly around the chops for them. Also the foliage has a velvety, downy feel to it…it is a very tactile plant.
Add this to the fact that one rarely sees Corncockle in the countryside anymore it is a no brainer to have it in the cutting patch.
Corncockle seeds are included in my 'Bee & Butterfly Friendly' seed collection.
How To Grow Corncockle From Seed.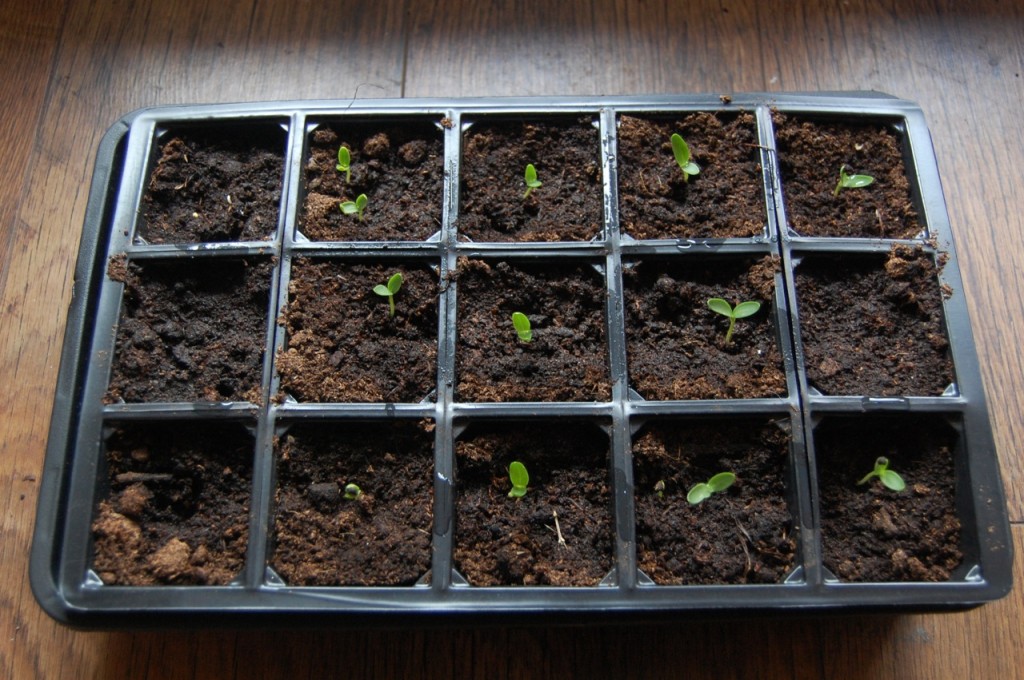 *I make two sowings…one in Spring and one in Autumn. This will give you a longer season. Having plants in the cutting patch over the winter means their roots will be growing like Billio despite nothing really happening on top. Come spring time they will rocket up Also having a little greenery in the patch in December makes me feel rather smug.
*In early April I sow some in modules…or they are fine outside…directly sown in the ground but leaving this until mid April when the soil has warmed up will help your chances.
*Bury the seeds to about three times their depth…don't get too wrapped up in this but make sure they are at least covered.
*Keep the seed bed moist throughout the germination period…about two weeks. Though in April this is rarely an issue. Remember these seeds have been reseeding themselves quite happily for tens of thousands of years…without us.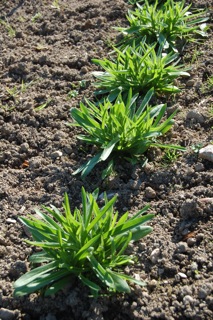 *I space my plants to about a foot…at least I have done in the past…next year I will plant them a little closer…sometimes a strong wind can knock them flat. They snap at the base…if your patch is exposed you should stake them. Better still put some wind fabric around your plot. Staking plants is SOOOO boring.
*I sow mine in straight drills….well I sow EVERYTHING outside in straight drills…this makes weeding easier…especially if you are unsure about what is an unwanted weed and what is your precious seedling.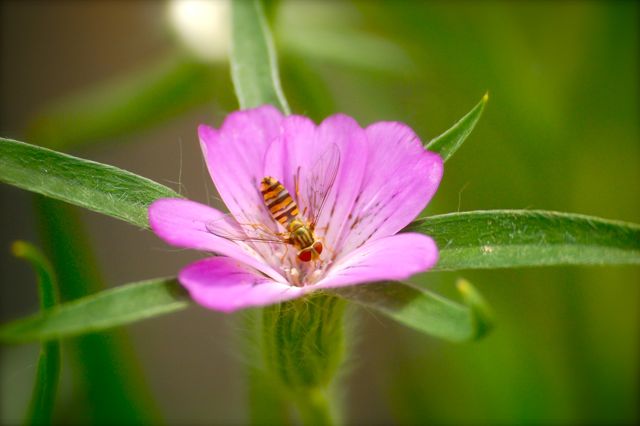 *Corncockle will provide you with heaps of flowers…and they will keep producing when you cut them. Their colour lends them to be shown with cool greens like 'Bupleurum' and Nicotiana 'Lime Green'.
Both 'Bupleurum' AND 'Corncockle' appear in the 'Seeds to sow in Autumn' collection…oh you lucky lot you…
It has been suggested that the Vikings brought over Corncockle seeds as a contaminant in grain supplies. Funny to think this warmongering, vicious race left us with pretty pink flowers and the Volvo…
Growing Corncockle from seeds is really not difficult at all…I strongly suggest you give it a go… because YOU'RE WORTH IT! ;)
Best of luck
Benjamin Higgledy