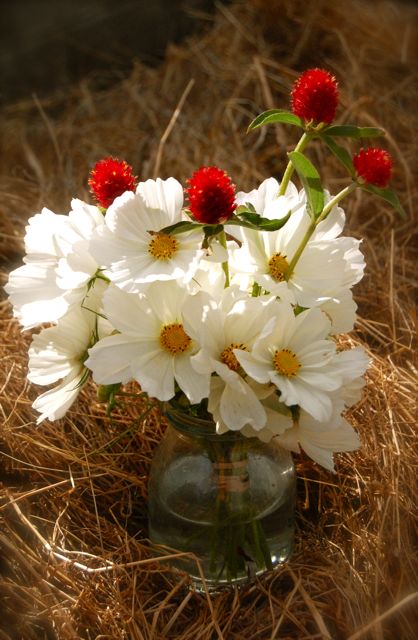 OK there is no denying that this little jar of flowers isn't a little 80's throwback…but I've been listening to Nick Hayward and I've given myself a flicky fringe for the day and saying 'Wotcha!' to all my chums and some old ladies. …but I love the simplicity of the red of Gomphrena 'Strawberry Fields' with the white of Cosmos 'Purity'.
I only sowed one tray this year for some reason…I will sow a few more next year.
Growing Gomphrena From Seed: Higgledy Tips!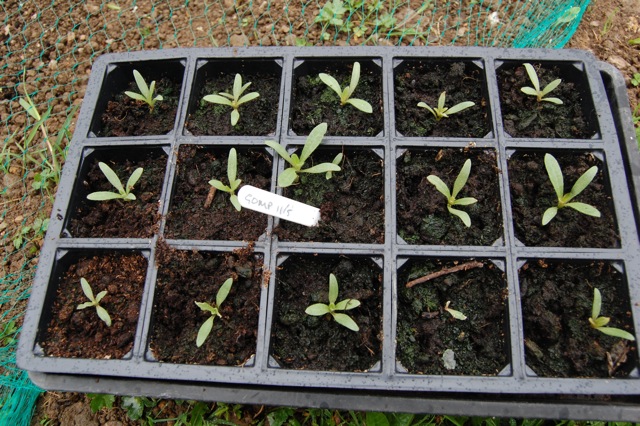 *I sow in early spring indoors…usually on the 1st April.
*I sow into modules with good compost and lightly cover the seeds….keep the trays moist whilst the little cherubs wriggle into germination.
*Harden off and then plant out in mid May…or after the frosts have wobbled off.
*Plant into a bed that gets full sun.
*They are super heat tolerant and reasonably drought tolerant but a free draining soil is essential.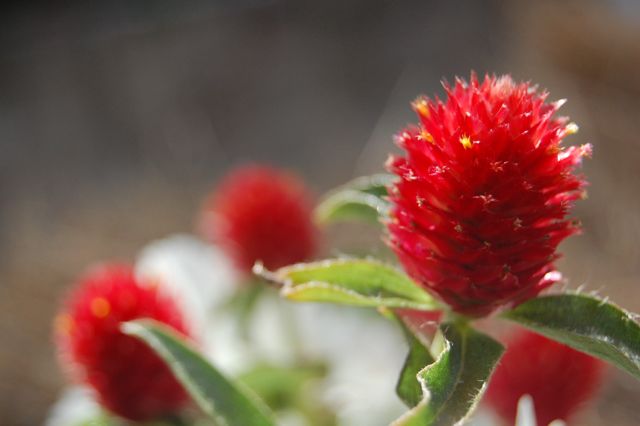 *Gomphrena flowers are native to Texax…so I have found that they are best suited to being talked to in a southern drawl.
I sell Gomphrena 'Strawberry Fields' at £1.95 for 40ish seeds.
Kind regards
Higgers.